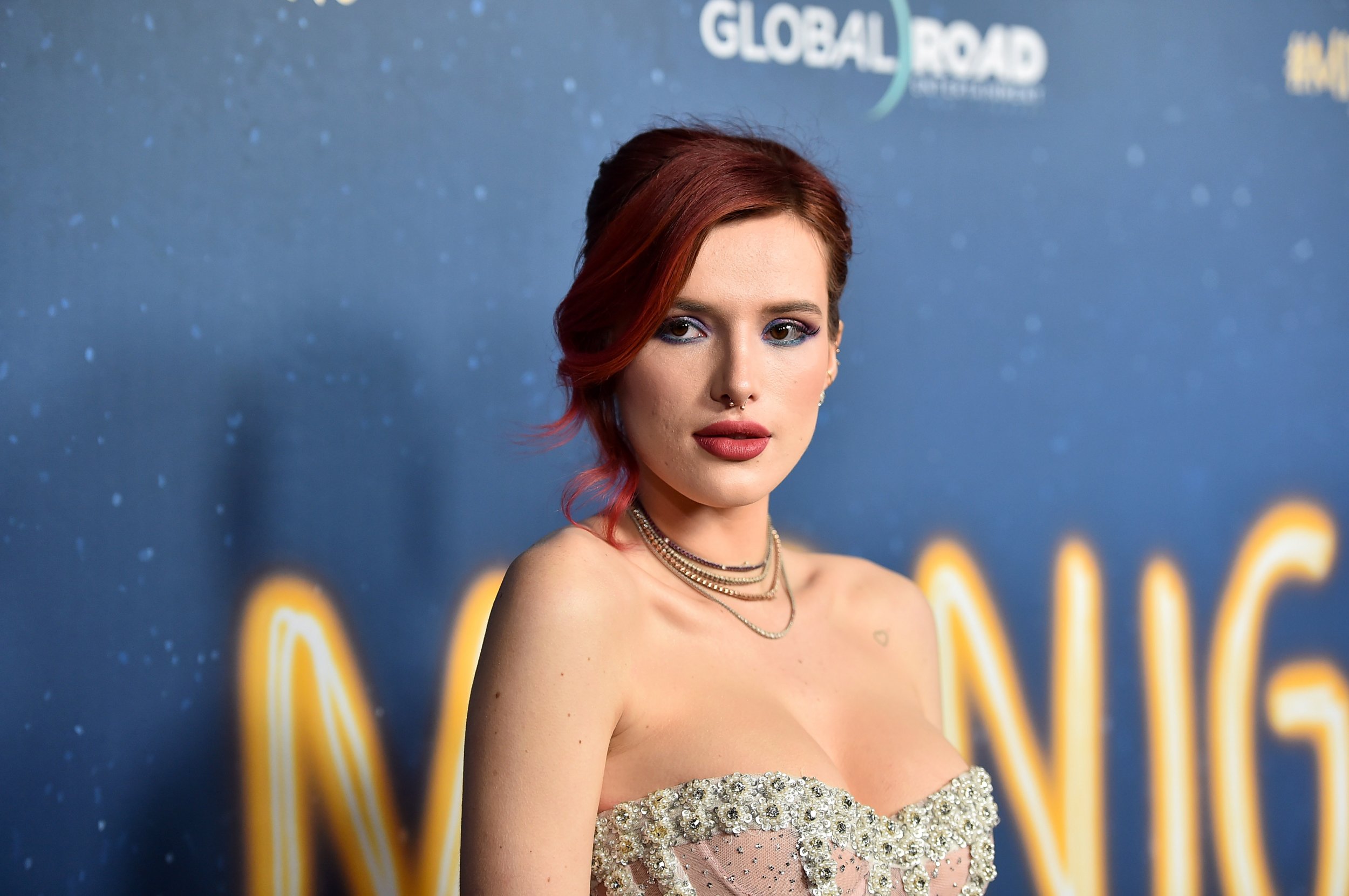 It's been nearly four months since Freeform announced its plans to cancel the Bella Thorne-led Famous in Love after Season 2 concluded in May, but the actress is speaking out on her seemingly negative experience working with the cable network. In doing so, she alleged how Freeform claimed Thorne was "uncontrollable and crazy."
The Los Angeles Times published a telling profile on the 21-year-old Disney alum Friday. In the feature, she opened up about her time starring on Famous in Love, which she claimed resulted in Freeform labeling her as a diva "because they were scared I was going to go running my mouth if I was upset" about the network's apparent "bullying" actions. Thorne suggested Freeform even deemed her to be "ugly" in emails.
"It was—there were some things —there were some comments made that—I don't know. I'm trying to find a way around it," Thorne told the LA Times. "One issue is when you have a girl, a young girl who is on your show, you can't tell her that she's ugly or she's fat or she's this or she's that because that's going to make her feel bad."
Thorne briefly hinted at an apparent instance of bullying by the network during the filming of Famous In Love, saying: "There was another thing that was in front of everyone on set. After, the cast was texting me, 'Oh, my God, Bella. I am so sorry. That was so awkward. I feel so bad. Do you want me to come over to your room?' 'Oh, my God, I can't believe they did that.' It was all supposed to change on Season 2 and it didn't."
Freeform declined to provide comment to Newsweek, but Thorne notably learned of her show's demise via Twitter.
"If this is how I find out our show is canceled..I'm going to be so upset," Thorne tweeted in June. "Very hurtful freeform. I woulda liked a phone call maybe."
Famous In Love followed Paige Townsen (Thorne) as she balances life as a college student and the ups-and-downs of her blossoming career as an actor. Paige's acting career takes off upon landing a leading role in Locked.
Like Paige, Thorne has been working toward navigating the highs and lows of her own entertainment career since concluding her run on Disney's Shake It Up in 2013.
While on Shake It Up, she starred alongside Zendaya. Unlike Thorne, Zendaya has been attached to high-profile pictures like The Greatest Showman and Spider-Man: Homecoming. Thorne's has been associated with select mainstream projects like Midnight Sun and the Mae Whitman-led feature The Duff, but she's continued to steadily star independent films such as Sundance hit Assassination Nation as well as on her music label Filthy Fang Records and it's respective merchandise line.