Freeing of Iranian Hijab 'Rosa Parks' Hailed as Victory For Women: 'She Has Broken This Huge Taboo'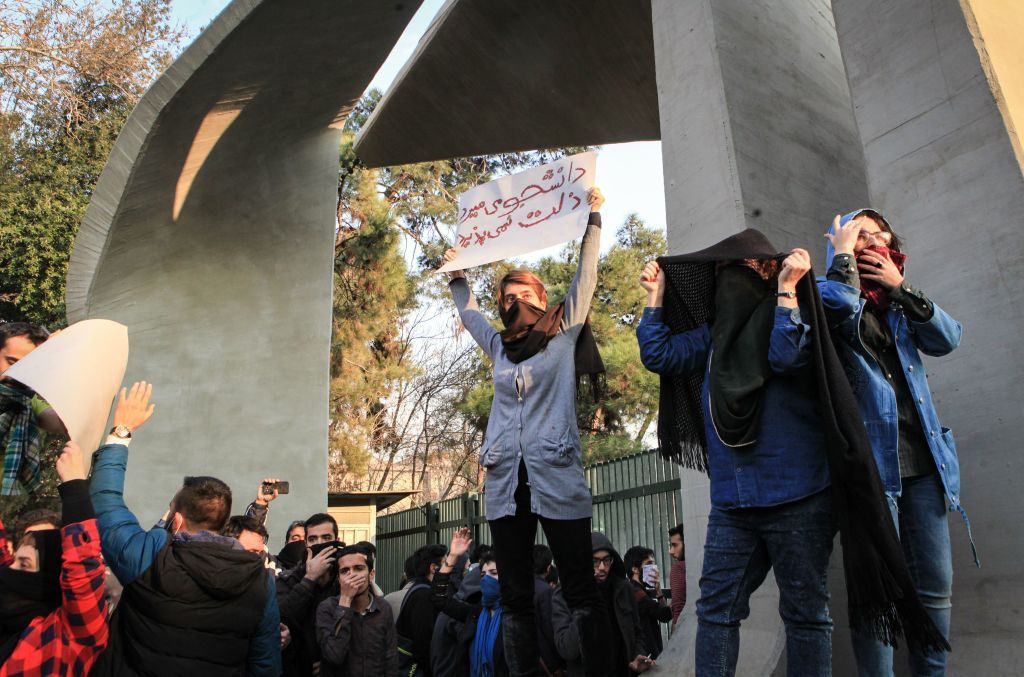 Iranian activists have called the early release of Vida Movahedi a "huge victory" for women in the Islamic Republic after the protester was arrested in March for her opposition to compulsory hijab laws.
Omid Memarian, Deputy Director at the Center for Human Rights in Iran, told Newsweek that Movahedi, like the African American civil rights figure Rosa Parks, had reset the expectation for what was acceptable in Iran with her protest.
"What she did was enormous, in any movement the first one who stands up, like Rosa Parks, breaks a huge taboo. Then it is possible to stand up to oppression," Memarian said. "This protest has cascaded down throughout the country. It has encouraged many women to think they can do the same thing," he added.
The image of Movahedi brandishing a white hijab from a stick during street protests that rocked Iran at the end of 2017 into the beginning of 2018 became a rallying call on social media for other women to protest mandatory dress laws in the Islamic Republic.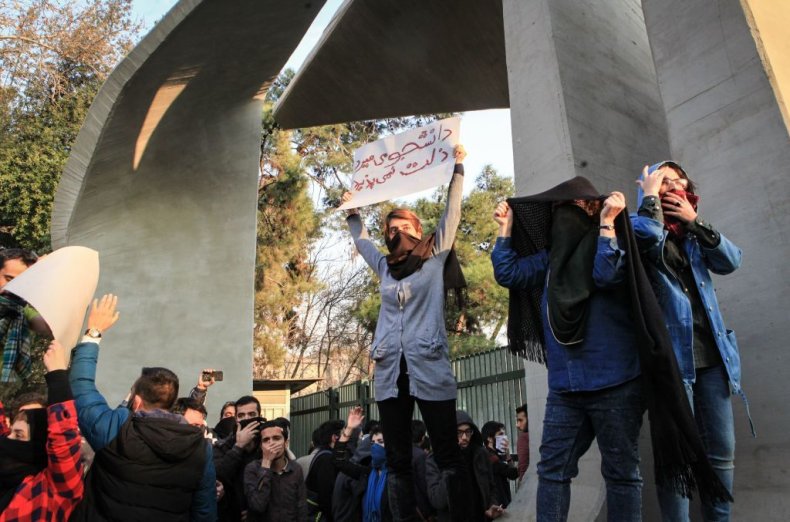 Memarian said, like Parks who sparked the Montgomery bus boycott by refusing to give up her seat to a white passenger in 1955, Movahedi had redefined debate in Iran.
"The system understands the absurdity of arresting people who are just removing their headscarf," Memarian explained. "There was a conversation in our society about the compulsory hijab but it was on the periphery. Now it has become a dominant conversation in the society with ranking officials, everybody had to step in and talk about it," he added.
Movahedi was initially arrested during protests across Iran in December 2018, when she removed her headscarf on Tehran's Revolution Street. She was released the next day but it was in the aftermath of the protests that she became a social media sensation. The iconic image of her holding up her hijab on a stick was shared on social media with the hashtag #girlsofrevolutionst.
She was later arrested in October 2018 while standing on a dome in the middle of Revolution Square in the Iranian capital waving her hijab. In March this year she was sentenced to a year in prison on charges of "encouraging people to corruption and prostitution."
Her early release came after intense public pressure was brought to bear on the Iranian authorities. "They don't want to back off on this but the backlash has been enormous because she has turned into a symbol of civil disobedience. Every minute she was in prison was costly for them," Memarian explained.
While activists welcome her release, the allowances made for Movahedi buck the trend as the Iranian regime, buckling under the pressure of U.S. sanctions, cracks down on dissent. Compulsory hijab protesters Yasaman Aryani and her mother Monireh Arabshahi remain in detention for their activism, while at least 32 women have been arrested in Iran since 2018. Four women including Movahedi in total have been prosecuted for protesting Iran's hijab law since last year.
Under Iran's legal system, women found not to be wearing an Islamic hijab in public places face a sentence of between ten days to two months' imprisonment or a fine. However, if they are found guilty of further morality based offences the consequences can be far more severe.