Meet Netflix's 'Freeridge' Cast and the 'On My Block' Actors Reprising Roles
Freeridge, the new Netflix show which is a spin-off of On My Block, is set to feature some returning characters from the original series.
Netflix has described Freeridge as "a coming of age comedy following sibling rivals Gloria and Ines, and their friends Demi and Cameron, who have unleashed a curse bringing dark misfortune into their lives."
The show follows a similar story to On My Block, which ran for four seasons from 2018 to 2021 and followed four bright, street-savvy friends navigating their way through high school, adolescence and life in their predominantly Hispanic and Black neighborhood in South Central Los Angeles.
Freeridge, named after the neighborhood where the show and On My Block before it is set, is co-created and executive produced by Lauren Iungerich, who is also the showrunner, Jamie Uyeshiro, Eddie Gonzalez, Jeremy Haft and Jamie Dooner.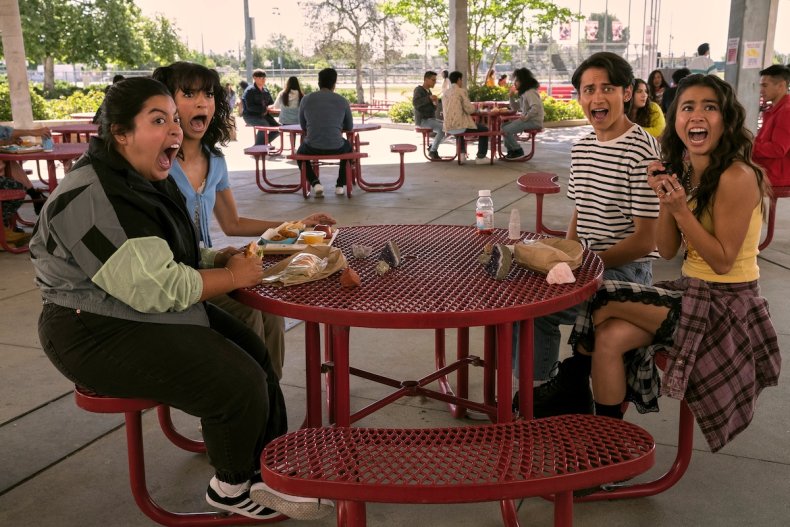 Newsweek has everything you need to know about who is starring on Freeridge and which On My Block stars are returning for the spin-off.
Freeridge Cast
The main cast of Freeridge will feature Keyla Monterroso Mejia as Gloria, Bryana Salaz as Ines, Tenzing Norgay Trainor as Cameron, and Ciara Riley Wilson as Demi.
Keyla Monterroso Mejia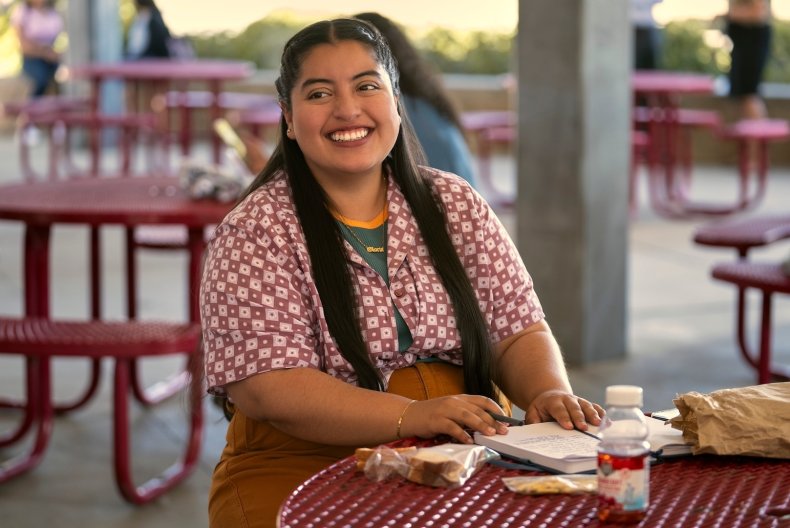 Fans may recognize Meija from her portrayal of Maria Sofia Estrada on HBO's Curb Your Enthusiasm and her role as Ashley Garcia in the second season of Abbott Elementary.
Bryana Salaz
Salaz previously starred on Disney Channel show Best Friends Whenever and was a contestant on The Voice back in 2014.
She was coached by Gwen Stefani on the singing competition and was eliminated during her season's Playoffs Results night.
Tenzing Norgay Trainor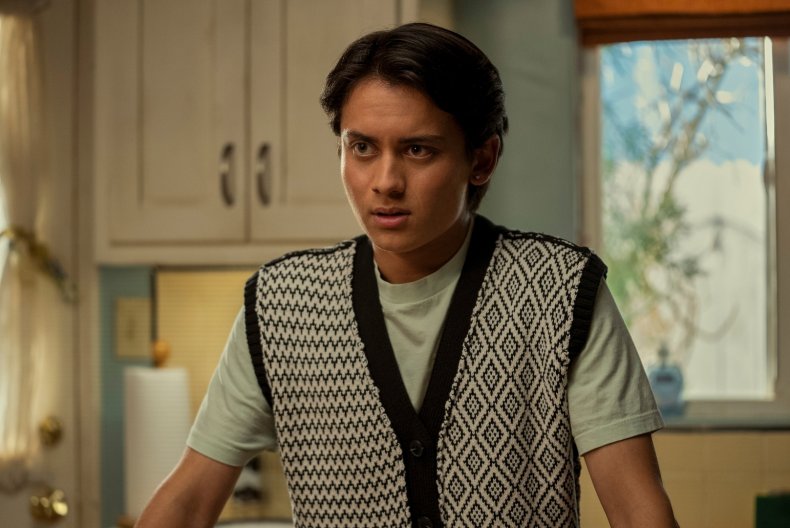 Trainor also has roots in Disney, having starred as Parkey Rooney in Liv and Maddie on the Disney Channel.
He also featured on an episode of Modern Family in 2019.
Ciara Riley Wilson
Wilson has previously starred in episodes of Grey's Anatomy and Quantum Leap, as well voicing Athena in the 2019 Kim Possible movie.
Salaz, Mejia, Wilson and Shiv Pai appeared in the final episode of On My Block in a nod to the upcoming spinoff, however Trainor has since taken over the role of Cameron from Pai.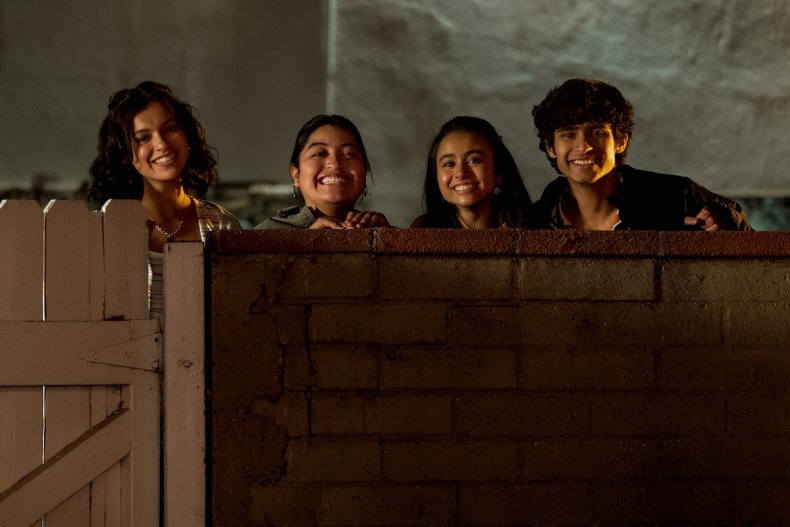 Peggy Blow will be back in a new role, after her On My Block character—Marisol "Abuelita" Martinez—died during the show's fourth season.
New to the cast are Michael Solomon, Zaire Adams, J.R. Villarreal and Jean Paul San Pedro, who have also been confirmed to star in Freeridge.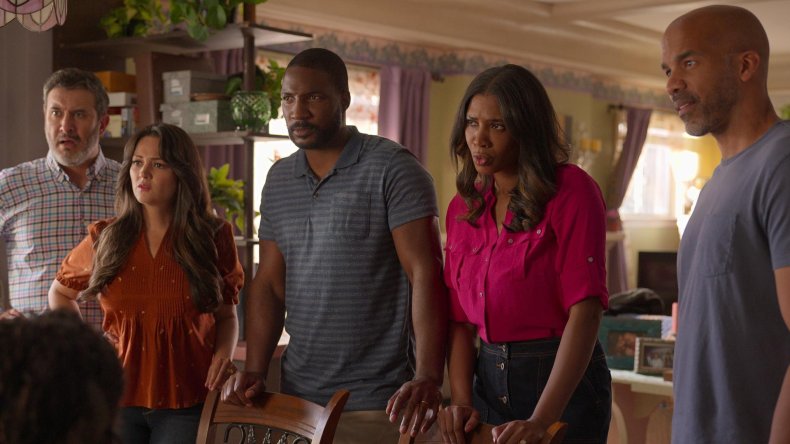 On My Block stars Paula Garcés, Eric Gutierrez, Eme Ikwuakor and Raushanah Simmons will be reprising their roles from the original series.
Freeridge Release Date
Freeridge is scheduled to premiere on Netflix on February 2, 2023, at midnight PT in the United States.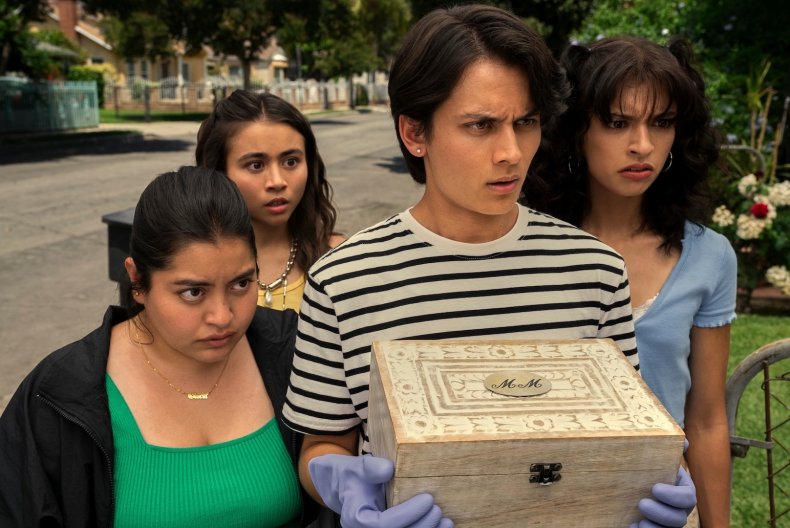 Due to the time differences, the episodes will be released at different times around the globe. Newsweek has the full list of times below:
Brazil: 5:00 a.m. BRT
United Kingdom: 8:00 a.m. GMT
France: 9:00 a.m. CEST
Germany: 9:00 a.m. CEST
Italy: 9:00 a.m. CEST
Spain: 9:00 a.m. CEST
Israel: 10:00 a.m. IDT
South Africa: 10:00 a.m. SAST
Dubai, UAE: 12:00 p.m. GST
India: 1:30 p.m. IST
South Korea: 5:00 p.m. KST
Japan: 5:00 p.m. KST
Sydney, Australia: 6:00 p.m. AEST
All eight 30 minute-long episodes of Freeridge will be released at once.