#FreeSavchenko Day Seeks Release of Ukrainian Pilot From Russian Prison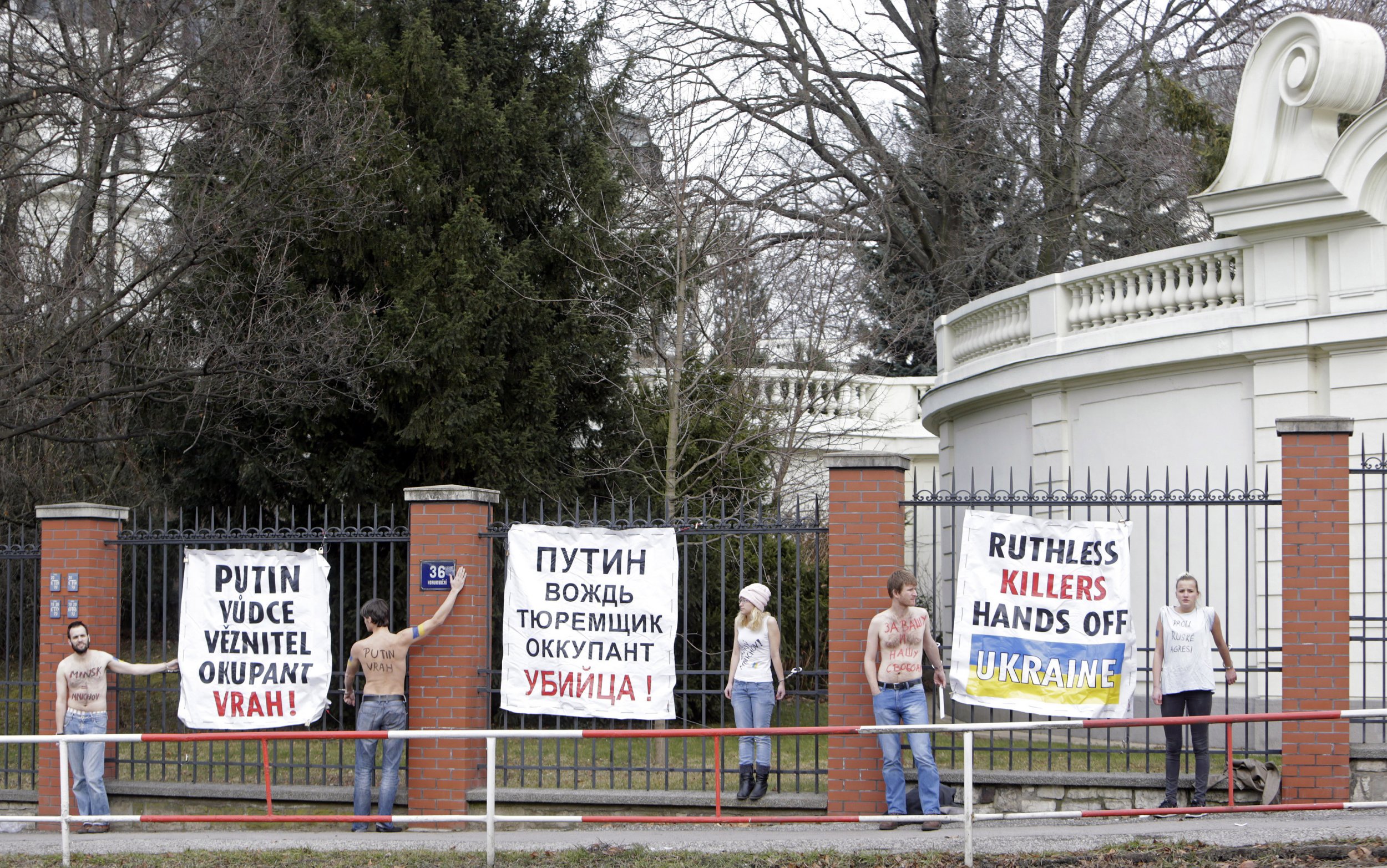 Ukrainian President Petro Poroshenko is calling for the release of pilot Nadiya Savchenko from a Russian prison as the United Nations General Assembly is under way.
Savchenko has been imprisoned since last summer and could face 25 years in prison, though she has long claimed she was kidnapped from Ukrainian territory. The Russians claim the Ukrainian military helicopter pilot killed two Russian reporters in eastern Ukraine. Savchenko says this is not the case.
"I was kidnapped from Ukrainian territory.… It's lies, all of it from the beginning," the 34-year-old said of Russia's account during her trial. Savchenko is being tried on the Russian-Ukrainian border and has already spent over a year in jail. She went on a lengthy hunger strike to protest her imprisonment.
Savchenko's imprisonment has been a point of contention in Ukrainian-Russian relations, as Russia claims her role in the conflict proves Ukraine's military was aggravating the issue in eastern Ukraine, while Ukraine claims her capture proves Russian soldiers were in eastern Ukraine attacking its soldiers all along.
Numerous Western leaders have pushed for her release, as have Ukrainian embassies:
Despite the push, Savchenko's attorney says she has prepared herself for a lengthy sentence. Speaking at the United Nations on Monday, Russian President Vladimir Putin did not address Savchenko directly, but did mention the situation surrounding her arrest. "Ukraine's territorial integrity cannot be ensured by threats and force of arms. What is needed is a genuine consideration for the interests and rights of the people in the Donbass region, and respect for their choice," he said. Putin was protested outside of the U.N. during his speech.
President Barack Obama and Putin met later on Monday afternoon to discuss Russia's role in Ukraine. Details of the rare one-on-one meeting were not made public, though the United States has previously leveraged prisoners in diplomatic conversations, most recently an American journalist held captive in Iran during the nuclear deal. The reporter has yet to be released.