The Freestyle Review: Samsung's Stunning New Smart Projector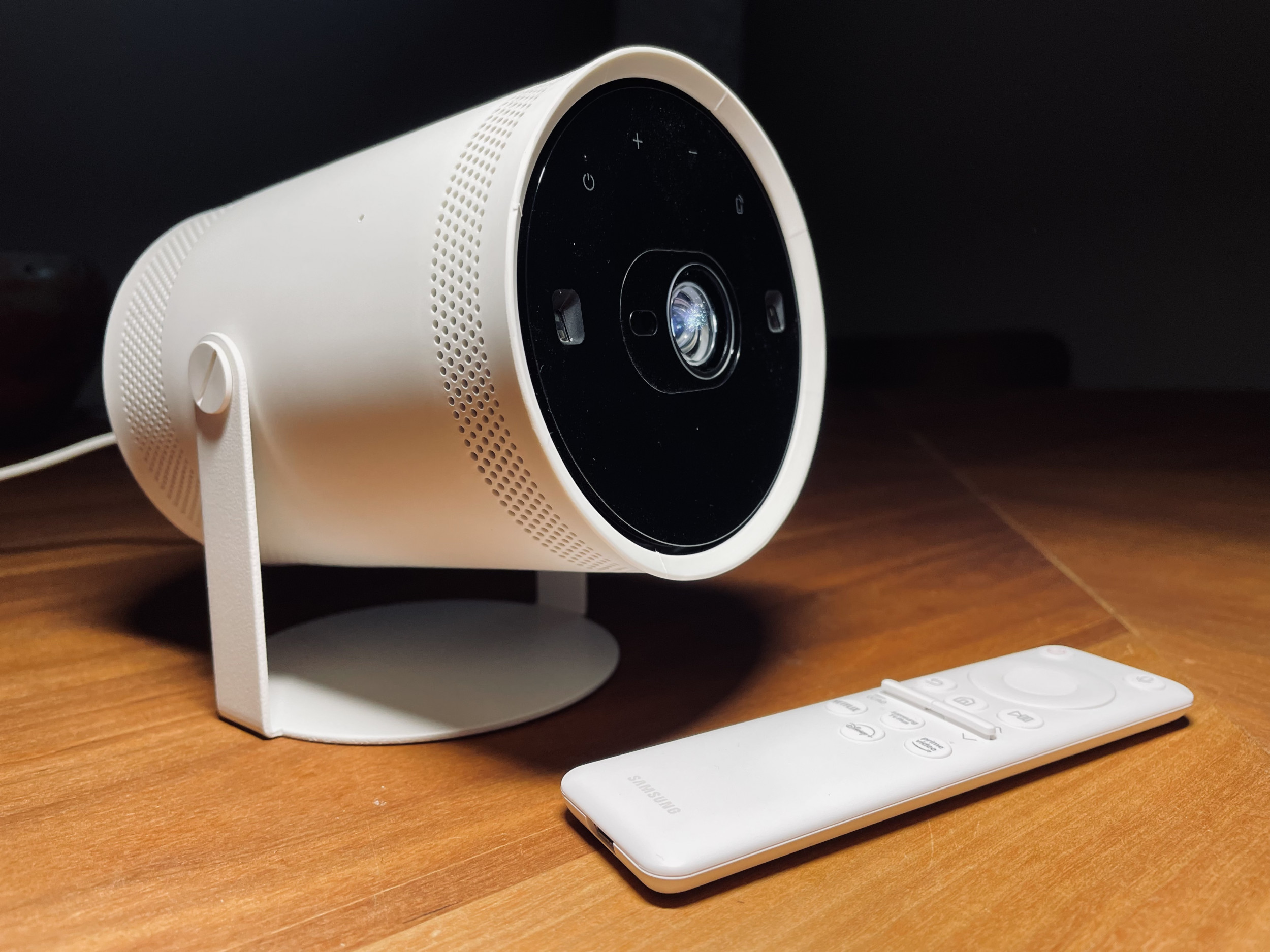 The Freestyle from Samsung is a small, portable projector that automatically adjusts to deliver the perfect picture on any flat surface. This new Samsung projector is about the size of a large can of soup. It automatically adjusts corners, focus and leveling, and includes 360-degree sound. It can display an image 30 inches to 100 inches diagonally in Full HD, and you can even scale and move the screen for precise placement or to avoid an obstacle on the projection surface.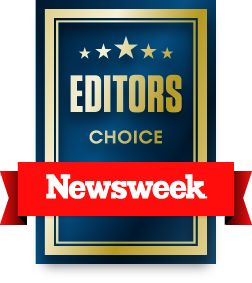 Smart features like voice assistant support, mobile mirroring with Apple's AirPlay 2, and Android with Samsung Tap View allow you to play from your phone. The Samsung Smart software means you can stream using just a Wi-Fi connection. There is also a USB-C port to connect devices over HDMI.
Samsung includes a lens cap that allows you to use the projector for lighting effects, an ambient mode that includes windows, a virtual fire and other mood-setting options, and signs that you can use for birthdays or holidays. You'll be able to purchase accessories, including a pouch and an adapter to plug this into a light socket to power and to mount, allowing you to project down on a table or floor.
TL;DR
Pros:
Small size, big screen and good sound
Built-in Smart TV features and apps
Works on any flat surface
Automatic leveling and orientation
Cons:
The overall projection edge is visible outside the area showing the video
The fan is audible when in use
The Freestyle from Samsung is on sale today for $899. I spent the last several weeks trying a preproduction unit out, and here is what I learned.
Using the Freestyle Projector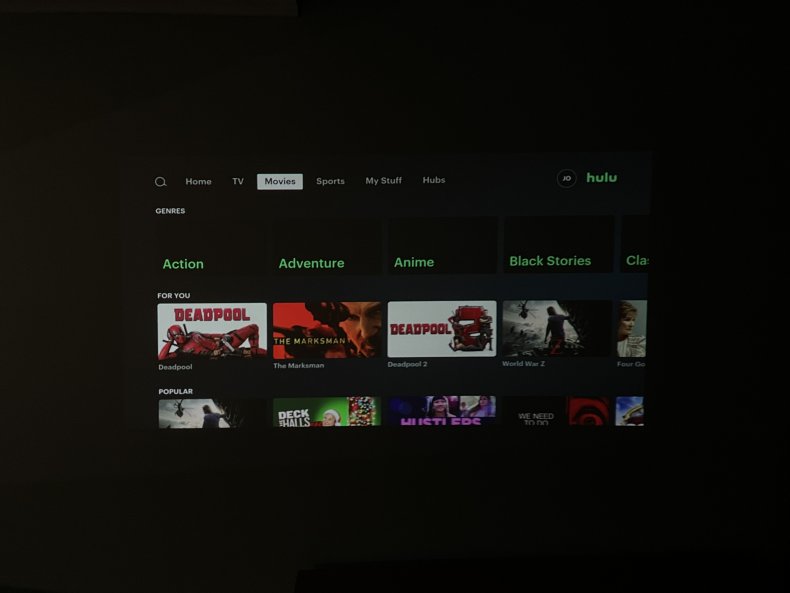 The Freestyle stands out for its simplicity of setup and use. In less than a minute, the projector could be up and running anywhere in my house. I share an office with my fiancée, and the Freestyle allowed us to project on the wall if we wanted to stream live TV or watch a show during a break.
Its automatic leveling and sizing are impressive, and the image is bright enough to see even in a very well-lit room. Occasionally, I needed to shift this preproduction unit to make the automatic features kick in, but once it detected the projection surface, the image adjusted in a few seconds.
The video quality is stunning from such a small and versatile projector. At Full HD, you can enjoy movies, TV shows and games. When the Freestyle projects at an angle, you can see a faint outline of the total projection area in a dark room. In addition to automatically focusing, leveling and squaring the image, you can fine-tune how the image is projected on a wall. The projector defaults to the largest possible picture size, but if you want a smaller size that is, for example, a little lower and to the left, you can adjust this in the settings.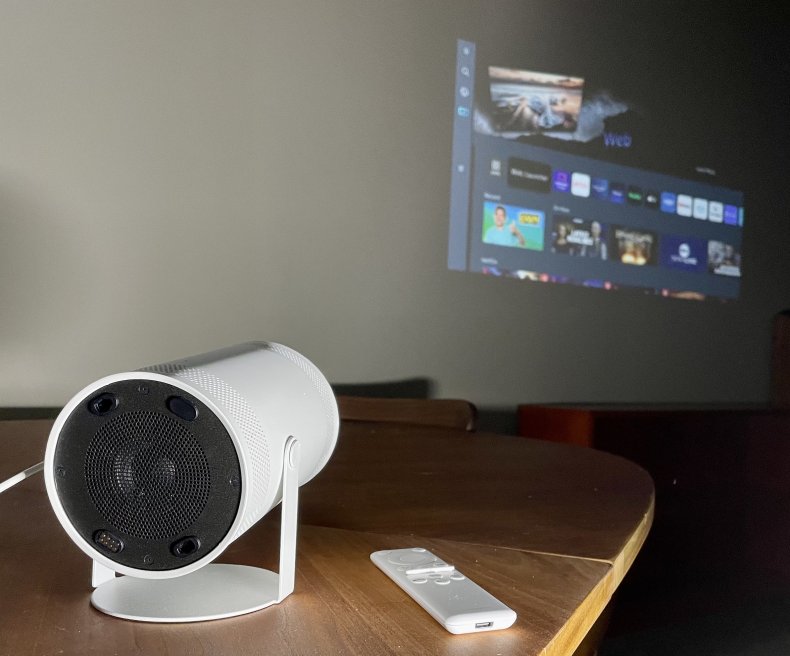 It's simple to use the projector on a standard wall, ceiling or tilted surface, thanks to the stand. In addition, the small size and the need to only connect to power make it easy to place this in any room in the house. This even allows the Freestyle to replace multiple TVs since it can quickly move to another room and fit in various spaces.
With the built-in smart TV software, I was able to stream Spectrum live TV, Disney+, Hulu, Apple TV, Netflix and many others without connecting an external device. One exciting feature is that you can use the Freestyle to connect to a Samsung TV over Wi-Fi, to mirror the TV content when the main TV is on or watch your main TV content on The Freestyle when the TV is off. This is an easy way to get live TV on the projector at home without using a specific streaming app. A few times the software was a little slow, but this is an early unit, and we typically see enhancements on the final version.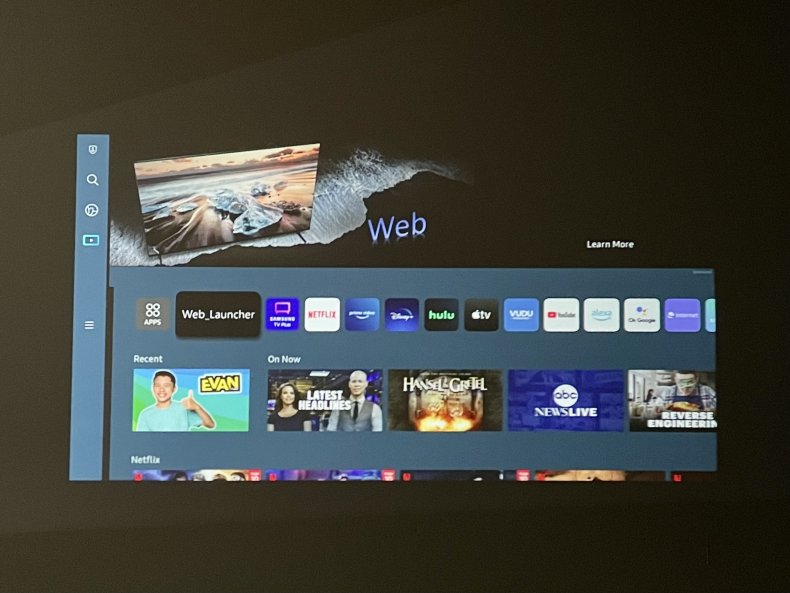 Connecting a game console or another device to the projector is straightforward using a USB-C to HDMI adapter. This means you can use this with any device that you would connect to a modern TV. It's a fun way to amp up a gaming session.
The projector does not have a built-in battery, but you can use a third-party battery pack with USB-C power delivery and support for 50 watt output. This makes it simple to take the party outdoors to the patio, on a camping trip or anywhere you could imagine. If it wasn't below freezing, I would bring it to the backyard to watch a football game.
The 360-degree speaker is impressive for its size, filling up a room easily. While it's not going to replace a full surround system or soundbar, it is an excellent match for this projector. I hear the projector fan when it's on and sitting on my desk. The speaker is loud enough to overcome this, but you will still hear a little fan noise if you are within a few feet. You can pair the Freestyle with Samsung soundbars and with any Bluetooth speaker.
Should You Buy the Freestyle Projector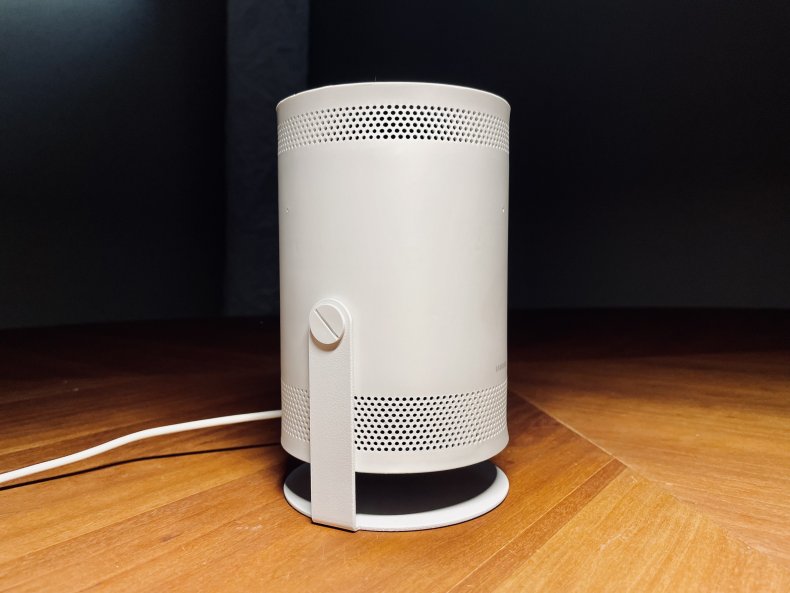 If you are looking for a portable projector that can automatically adapt to any surface, this is the most elegant and transportable option I've experienced. The ability to use Wi-Fi and a battery pack mean that you can easily set it up to entertain.
The sound is suitable for a small size, and the ability to connect to a speaker is a big plus. In addition, the built-in apps make streaming your favorite shows and movies easy without carrying a Roku or Amazon Fire TV around.
While you can hear the fan if you are near the projector or see an outline of the overall projection area, these are acceptable tradeoffs for a compact projector that offers this much flexibility.
The Freestyle is an excellent choice for taking your entertainment anywhere in your home or while you are on the go.
Newsweek may earn a commission from links on this page, but we only recommend products we back. We participate in various affiliate marketing programs, which means we may get paid commissions on editorially chosen products purchased through our links to retailer sites.