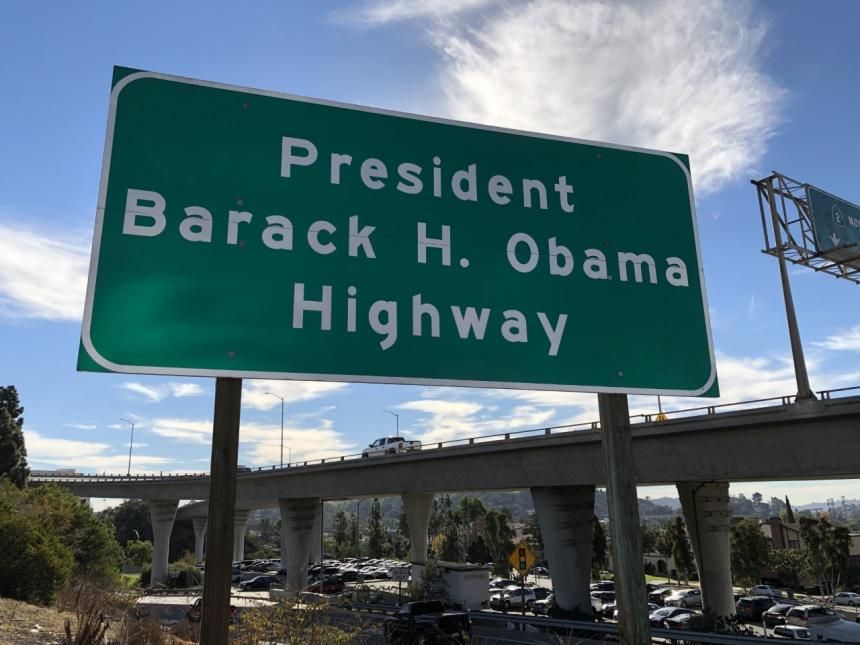 A freeway in Los Angeles was named after former President Barack Obama on Thursday.
A portion of Freeway 134 between the Glendale CA-2 and the 210 Freeway was named the President Barack H. Obama highway, news station CBSLA reported. The highway will run through parts of Glendale, Pasadena and Eagle Rock, according to the station.
The 44th president lived in Pasadena, California, and attended Occidental College in Los Angeles from 1979 to 1981. California State Senator Anthony Portantino announced he wanted to name the freeway after Obama in September 2017, KTLA reported. State lawmakers gave the final approval for the freeway renaming in September this year.
"The President has often mentioned his fond memories of living in Pasadena and attending Occidental College, so it was very appropriate to name the portion of the freeway he traveled after him," Portantino said in a statement on Thursday. "Our community came together to make this happen. It is an honor to be in a position to have helped facilitate this wonderful symbol of our collective respect for the grace and dignity embodied by our 44th President."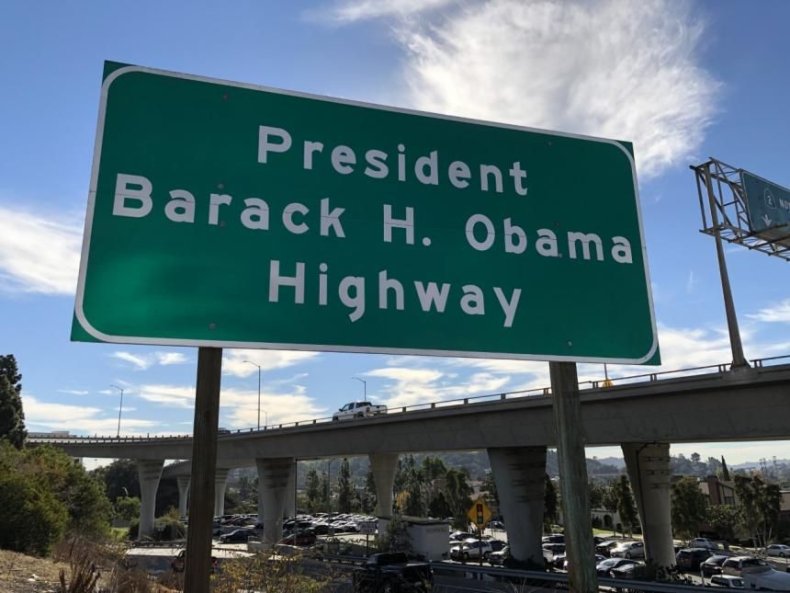 An official unveiling of the newly renamed freeway will take place sometime next year, KTLA reported. Portantino thanked residents for helping fund the signs.
"So many generous people can share in the accomplishment of this appropriate recognition of an inspiring, positive leader. I am very grateful to Caltrans for its rapid response to our community's generosity by installing the signs before Christmas," Portantino said in his statement. "What a great way to bring in 2019. I hope to have a formal unveiling and program in the New Year to properly commemorate the President and our new freeway."
Earlier this week, Obama visited patients at the Children's National Hospital in Washington, D.C., The Washington Post reported on Wednesday. The former president handed out different toys, such as puzzles, remote control cars and nail polish, according to the newspaper.
"I know they will be talking about it for years to come," Kurt Newman, chief executive and president of Children's National Health System, told the Post. "At such a busy time of year, when no one wants to be in the hospital, his natural warmth lifted the spirits of those kids, their parents and of each staff member he met along the way."