Fertility Clinic Freezer Malfunction in Ohio Affects Hundreds of Patients and More Than 2,000 Eggs
A malfunction at a fertility clinic freezer in Cleveland, Ohio, may have affected at least 500 patients and damaged over 2,000 frozen eggs and embryos.
An incident over the weekend caused temperatures to rise in a tissue storage bank at the University Hospitals Fertility Clinic. The viability of the eggs and embryos is unknown, the facility said in a statement.
Between 500 and 600 patients may be affected by the apparent equipment failure, NBC News reported, while Cleveland.com reported the figure could be as high as 700.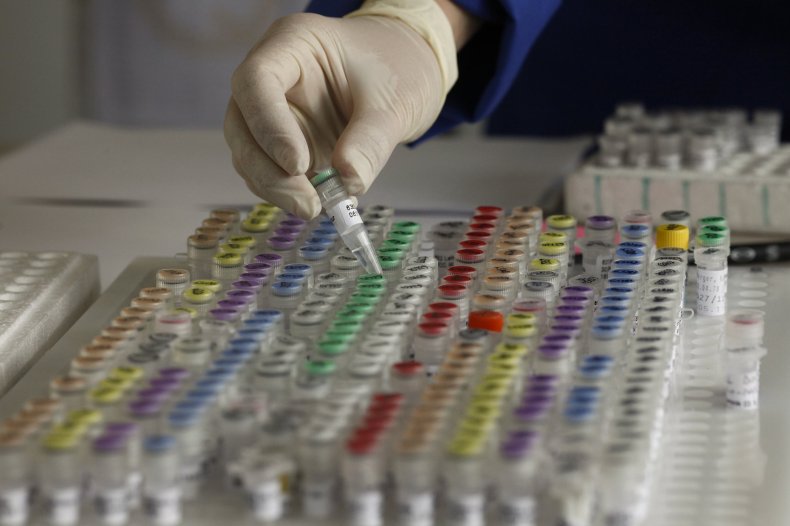 The freezer, which is one of two at the UH Fertility Center, held around 2,000 egg and embryo specimens, Dr James Liu, chairman of the department of Obstetrics and Gynecology at UH Cleveland Medical Center, told Cleveland.com. Some of the eggs stored were deposited in the 1980s, he said.
The situation is "devastating for the families involved, and it's devastating for our physicians and our nurses and our staff as well," Patti DePompei, president of UH Rainbow Babies & Children's Hospital and MacDonald Women's Hospital, told NBC News.
University Hospitals has launched an investigation into what it described as an "unexpected temperature fluctuation". All of the tissue has since been transferred to a working tank.
No one was at the facility overnight on Saturday, and the storage tank was monitored both on and off-site.
"Until we know the issue that caused this we will be monitoring the tank 24/7," Liu told Cleveland.com.
Patients were sent letters on Tuesday, and can contact an hotline set up to deal with the incident. However, the only way to know if an embryo is still viable is to thaw and implant it.
"We are incredibly sorry this happened. We are committed to getting answers and working with patients individually to address their concerns," University Hospitals said in a statement.
On average, freezing eggs can cost between $12,000 and $14,000. It remains to be seen whether patients whose tissue was in the freezer will still be expected to pay, DePompei told NBC News.
The incident comes as a growing number of women choose to freeze their eggs due to illness, or because they are concerned that the quality and quantity of their eggs will drop over time.
Between 2009 and 2015, the number of women freezing their eggs has jumped from 475 and to more than 6,200 according to the Society for Assisted Reproductive Technology which represents most fertility clinics in the U.S., USA Today reported.