French Arrest 4th 'Lone Wolf' as Soldiers Are Sent to Streets to Patrol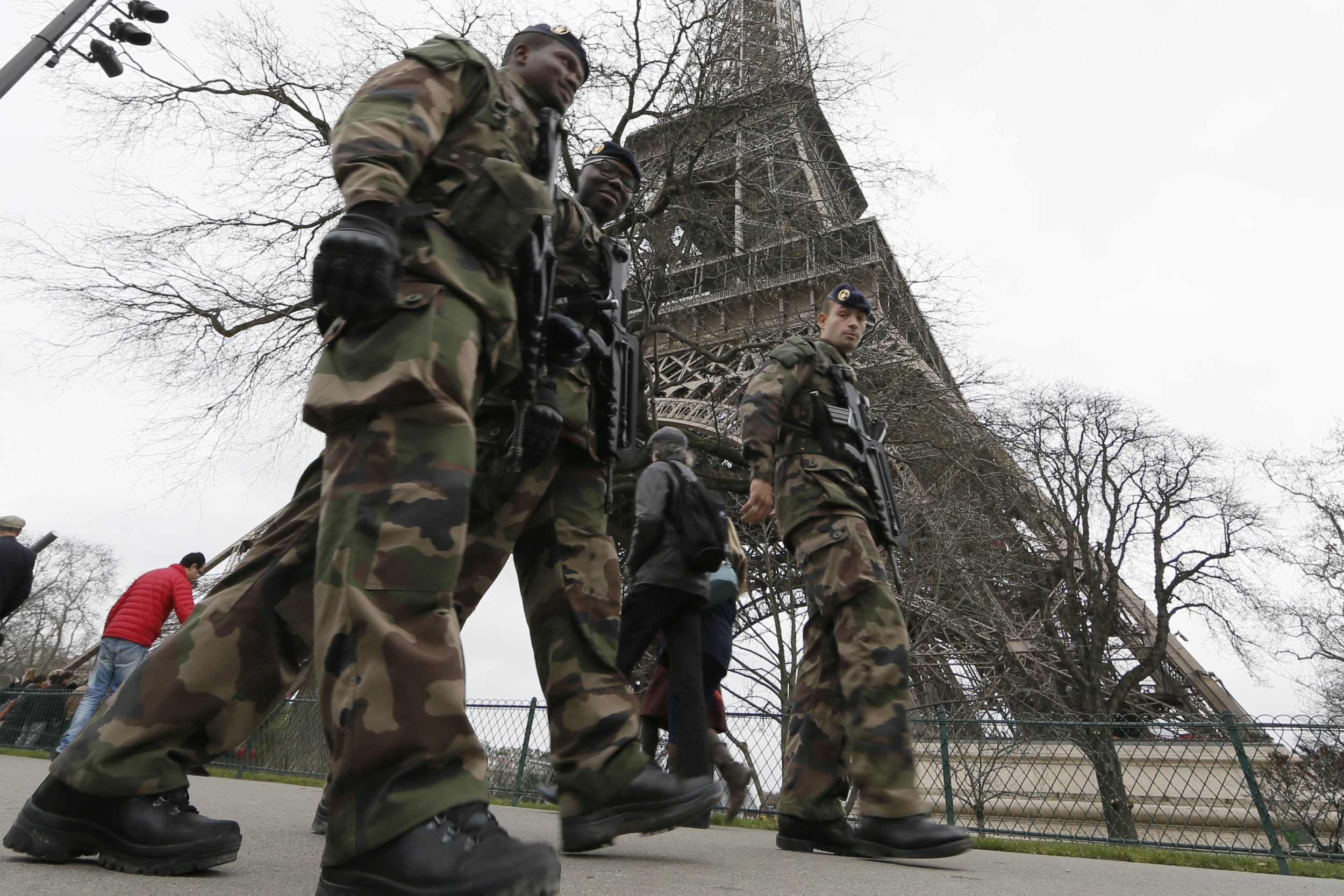 A man "armed to the teeth" has been arrested in the French city of Cannes, amid fears of a fourth lone wolf attack in as many days, French public radio France Bleu reported on Tuesday.
The man was arrested at around 5 a.m. on Tuesday as CCTV spotted him heading into the center of town carrying two loaded pump-action shotguns and a 25-centimeter blade.
The local prosecutor said it is not yet known why the man was armed in the first place as he headed into the French town's central Forville market, local newspaper Nice Matin reported.
The man, reported to be in his 40s though his identity has not been made public, is being interrogated by local authorities in Cannes.
His arrest follows three separate attacks of armed lone wolf-style attackers targeting French civilians in populated areas and markets over the past few days, with speculative evidence of being driven by radical Islamist ideology.
On Monday a driver rammed into a Christmas market in Nantes, western France, injuring 10 pedestrians. French Prime Minister Manuel Valls is in town speaking to victims and local business owners in an effort to restore calm.
"The atmosphere in Nantes is grim, and most people are wondering how the attack was even possible," journalist Rebecca Suner, currently in Nantes, told Newsweek.
"According the profile of the attacker, the man is from Charente-Maritime and drove two hours to get to town. He was also under medical surveillance for mental health issues. The people of Nantes are in shock about it all," Suner added.
According to local reports the attacker had been admitted to psychiatric wards 157 times since 2001. Some French outlets initially claimed he had cried out Islamist slogans during the attack, though Reuters later denied this claim after speaking to eyewitnesses.
Over the weekend two more spontaneous attacks occurred in France. On Sunday one man injured 11 shoppers as he rammed a pedestrian area with his car, reportedly yelling "Allah akbar" ("God is great") in Dijon, eastern France.
A day earlier, a man in central France stabbed three police officers, also reportedly yelling "Allah akbar," and was shot dead by authorities.
"It is possible the attacker in Nantes was inspired by these previous attacks, but there is not evidence that they are linked," Suner said.
French President François Hollande has urged the people of France not to panic. Even so, Valls told the press over the weekend that France has "never faced such a high danger of terrorism," though he too called for "cool-headedness."
As of Tuesday, around 300 French army servicemen will be sent to patrol the streets around the country to prevent further attacks, as contradicting reports continue to emerge concerning any links between the attackers and their possible ties to radical Islamist groups.