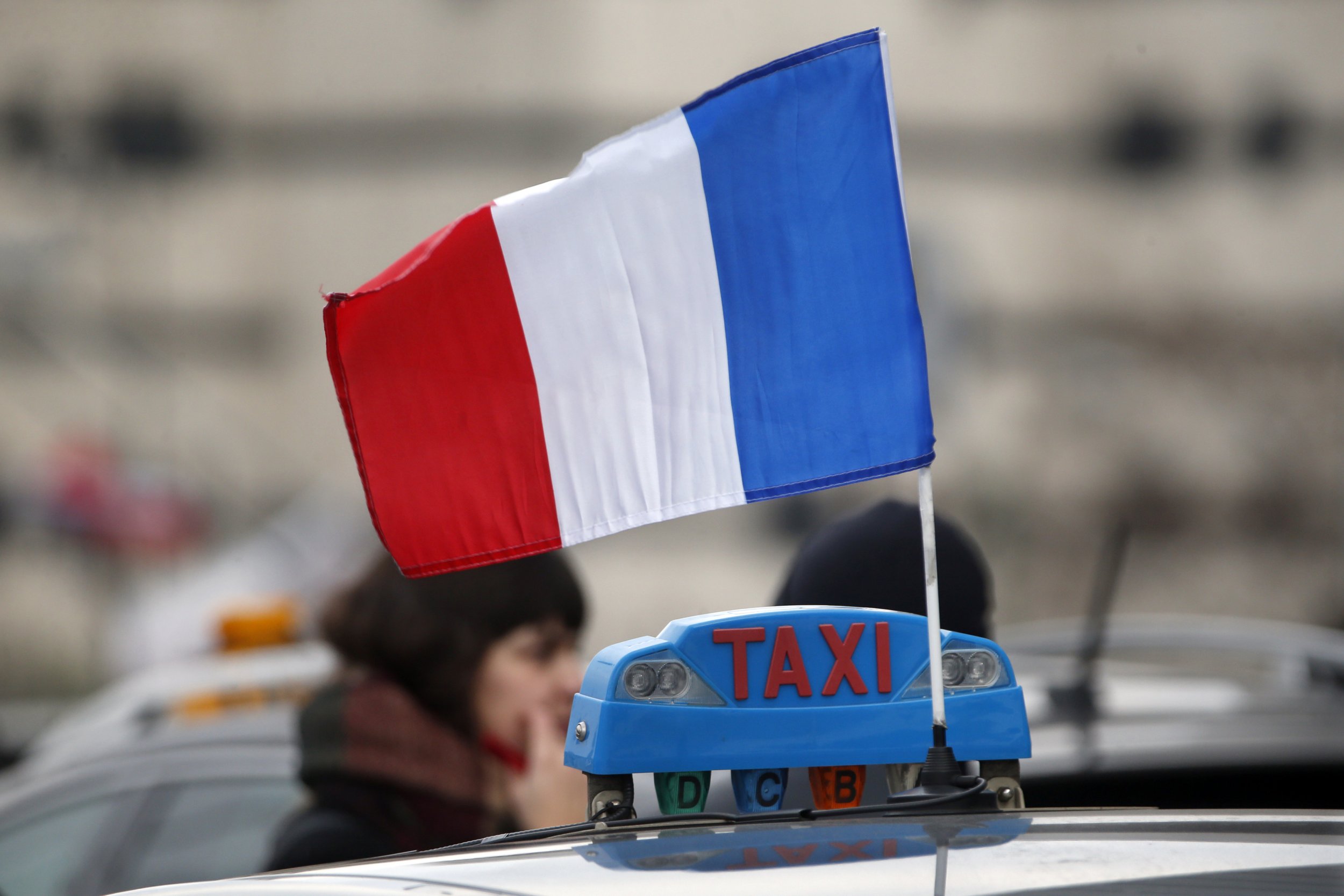 French taxi driver unions are threatening a traffic blockade on the upcoming Euro 2016 football championship, in protest of ride-sharing and private cab services, public service radio France Info reports.
The issue of companies whose drivers do not complete the full licensing required to operate a traditional taxi, but instead attract customers, privately, through smartphone apps such as Uber or via websites, is a controversial one in France. The highly regulated taxi services have to pay up to 240,000 euros ($273,000) in order to pick up passengers from the street and cabbies have protested the arrival of unregulated alternatives known as VTCs.
In June 2015, thousands of taxi drivers across France brought Paris, Marseille and other cities to a halt and many hurled lit tyres, calling for a ban on Uber and other VTCs. After the protests, Uber suspended its least regulated service, UberPop, but other services continue to operate.
Now Ibrahima Sylla, president of the Taxis of France union, has threatened to call for mass strikes ahead of the upcoming football tournament if the government does not take more decisive action against VTCs.
"When the Euro championship arrives we will not hesitate to take the tournament hostage and block all football matches," Sylla told France Info. "You see what is happening in Toulouse at the moment," he added, referring to an ongoing taxi strike in the French city.
"We're not here to surrender our profession," he added. "There are 60,000 of us taxi drivers and the government has caused us harm by incorporating the VTCs with the 2009 law, so it is for them to take responsibility."
The law in question allows drivers to earn money without registering as taxis, which receive the additional privileges of a monopoly on waiting at venues such as France's airports and can be hailed on the street. A VTC relies on prior contact between the driver and passenger, such as arranging a pick-up via a website or a smartphone app.
Instead, Sylla said taxi drivers would like to see VTCs incorporated as traditional taxi cabs.
Cabbies have opposed the concept of VTC, arguing that with the ease of calling these VTCs to an airport or a specific inner city location, it removes the advantage they pay more for. Some companies, such as Uber, are also registered in the U.S. and have defended their right to abide by U.S. laws, as opposed to local legislation. France has ruled against such legal challenges to French law and cases on the same issue are ongoing in Belgium and the Netherlands.
Threats of a traffic blockade came on the day that French authorities began an exercise practising a hypothetical extremist attack during an Euro 2016 event. The tournament is the first major international sporting event hosted in France since the deadly November 13 attacks that killed 130 people in Paris. Authorities have vowed not to let threats interrupt the championship.