French Clear Refugees From Paris But Humane Solution Remains Elusive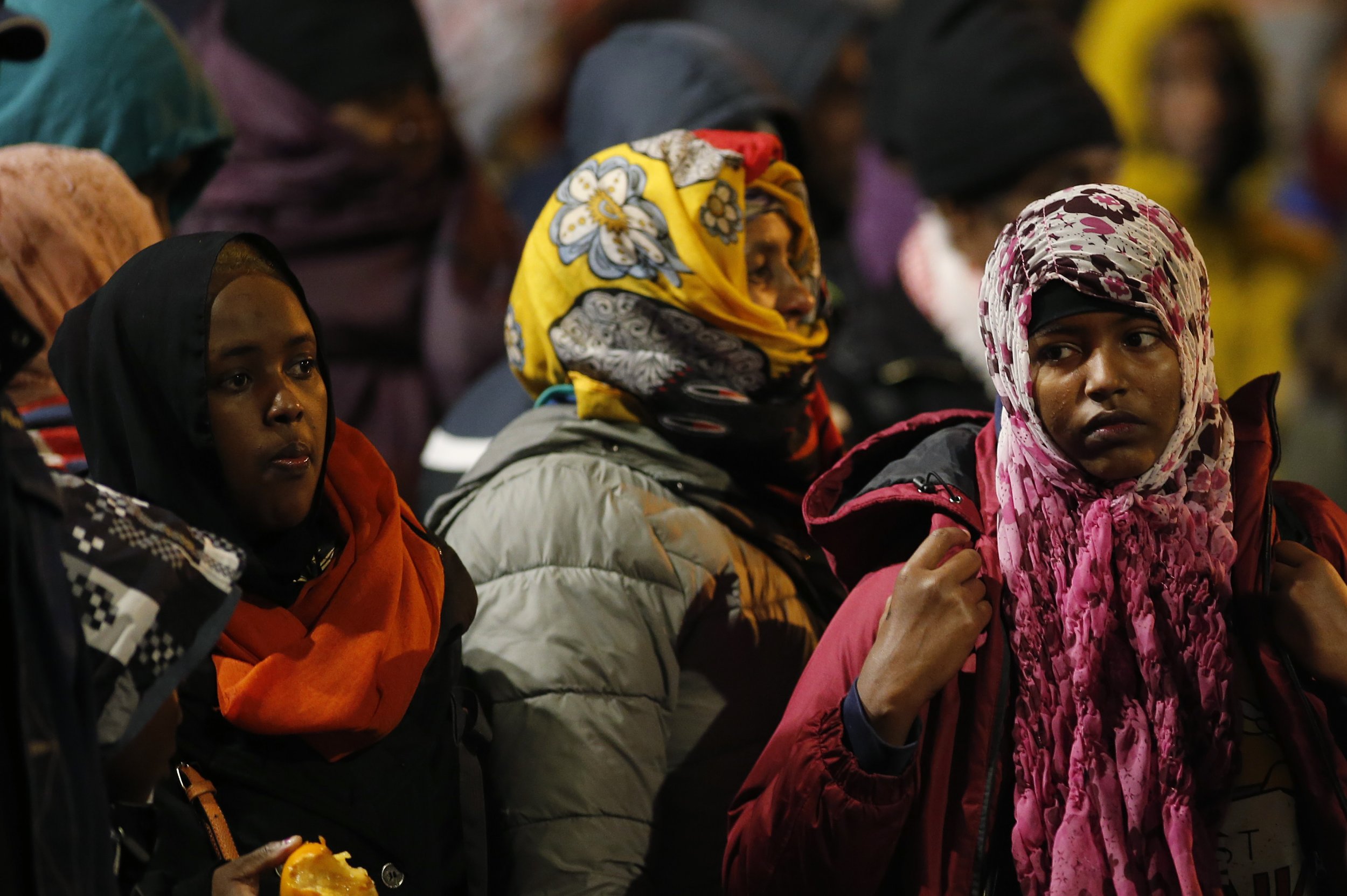 The demolition of the Calais "Jungle" refugee camp has pushed the migrant challenge into France's cities, with authorities clearing makeshift encampments from the streets while they struggle to decide how best to respond to the needs of thousands of arriving refugees.
Parisian authorities recently moved more than 3,000 people from the Stalingrad metro station in the northwest of the city, where refugees lived in hastily assembled tents and other temporary shelters under the overhead train passes and near the canals. While it wasn't the first time that police have cleared the area, the urgency was heightened by the presence of more than 1,000 migrants from the demolished Jungle who had traveled there. Many said they came to Paris in the hopes of being relocated to a refugee reception center within the city rather than in smaller cities around the country, as there are more job opportunities in Paris.
The atmosphere in Paris is tense, but according to one Sudanese man—who asked to be identified just as Ali due to his pending asylum application—his best chances for receiving asylum are in Paris. After arriving in France, he had been in Paris, Calais, Marseille, Paris for a second time, and then Calais for a second time before finally returning to Paris, perpetually trying to find somewhere that would process his asylum application the fastest. He ended up on the street by La Chappelle station, near Stalingrad, until he was rounded up by police and temporarily housed while his asylum application is processed.
Ali has lived in his government-provided apartment for almost a year now, and is hopeful that his asylum application will be accepted in March of 2017. "Things are ok," Ali says. "But I live in one room with 16 people, all of us together. It's hard to do work or sleep there, and almost impossible to relax." He is not legally allowed to work while his asylum is considered, so he spends 12 to 14 hours a day at L'Ecole Normale Supérieure, a French national higher-level institution where the students pushed to have the administration allow refugees to take French language classes on their campus. "If I were not in Paris," Ali says softly, "I wouldn't have French language classes, I wouldn't have an apartment to be in. I'm trying my best to learn French. It is better than other places."
Deterring Migrants
On a bitterly cold and drizzly November night, just 10 days after the police had started the Paris evacuations, it is hard to tell that there were ever thousands of migrants in Stalingrad. There are smaller remnants of the encampment, such as rows of mattresses, completely soaked from the frequent rainstorms, which have been abandoned on the sidewalk.
The police have put physical deterrents in place to discourage migrants from returning, including freshly painted green and black barricades under the elevated metro tracks, too high for anyone to climb over. The biggest deterrent, however, is the armed police presence that has established itself along the train tracks, especially between Stalingrad and Jaurès stations. There are armored vehicles parked at regular intervals along the 250-meter stretch (approximately 820 feet) between the two stations, with teams of two or three police officers conducting systematic foot patrols throughout the area. At Place de la Bataille-de-Stalingrad, a public square near Jaurès, there is a collection of armored vehicles, police cars and surveillance vans, with offers vigilantly watching. Pedestrians divert their path to avoid encountering the police, taking the long route around the square.
Inhumane and Unsanitary
Government officials have been forced to directly address the migrant populations in their city. Paris mayor Anne Hidalgo sent a letter to Bernard Cazeneuve, the French interior minister, and to Emmanuelle Cosse, the French minister of housing and sustainable habitat, denouncing the situation of migrants in Paris on the grounds that it is inhumane and unsanitary. She condemned reactive instead of proactive policies regarding migrants, and reminded Cazeneuve and Cosse that previous efforts to clear the camps—some as recently as September 16—have not provided a permanent solution. She also is planning to open migrant reception centers near Stalingrad, but has warned it will not have the capacity to process all of the migrants already in the city.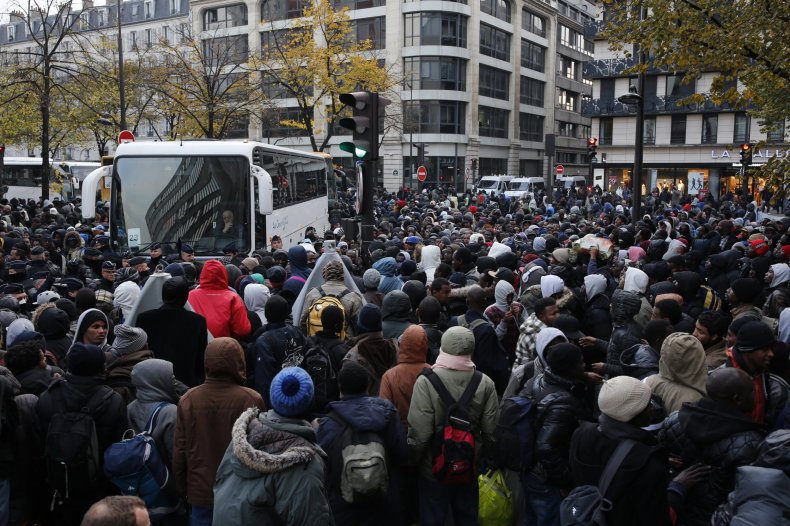 Many critics fear that Parisian police efforts to clear the camps near Stalingrad will just encourage more migrants to come, as they now know that authorities are invested in finding some sort of shelter for the migrants. The authorities, including Hidalgo, say that it is untenable to allow migrants to sleep on the streets, and that now is the time to find a permanent solution to the problem.
"None of us want to be sleeping on the street or under the train tracks," Ali said. "I was a teacher in Sudan, but I can do any kind of work here. I just want to start."