French Conservative Primary Winner Seen as Likely Next President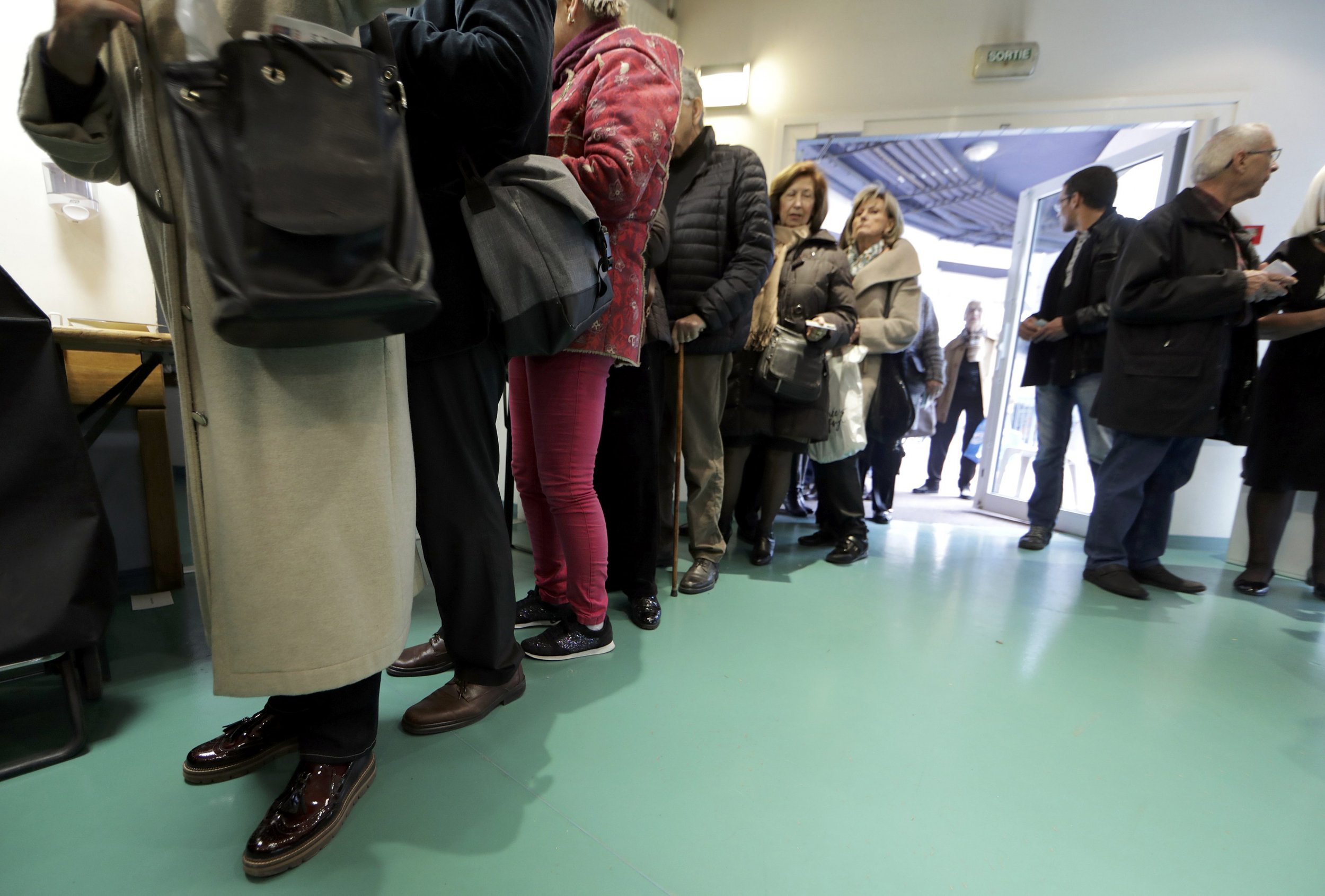 French conservative voters were choosing their candidate on Sunday in a primary contest whose winner is seen as the likely victor in next spring's presidential election.
With the French left in disarray under the deeply unpopular President Francois Hollande, pollsters suggest that the center-right presidential nominee will meet and defeat the National Front's euroskeptic, anti-immigration leader Marine Le Pen in a vote next May.
Former prime minister Alain Juppe, a moderate conservative, had until recently appeared on track to win the nomination of the Les Republicains party and its center-right allies. But over the past week the contest has been transformed into a tight race between Juppe, former president Nicolas Sarkozy and Francois Fillon, who served as prime minister under Sarkozy from 2007 to 2012.
Juppe has lost his lead to surges by these two men to the right of him on the political spectrum. Sarkozy has sought to tap into populist sentiment with some of his policy statements while Fillon is proposing tough measures to shake up the economy.
This contest and the French presidential vote itself are shaping up as new tests of strength between weakened mainstream parties and rising populist forces. Polls show that whoever wins the conservative ticket should beat Le Pen, because she needs a 50 percent vote to become president and her party has never polled much more than 30 percent.
But after Britain's vote to quit the European Union and Donald Trump's surprise U.S. election win this year, few are prepared to write off her chances.
Should Sarkozy or Fillon emerge as Le Pen's conservative opponent, polls and analysts suggest her electoral prospects could be higher than if she faces Juppe, who is seen as having a wider voter appeal than his two rivals.
There are other uncertainties in Sunday's vote.
It is the first center-right primary to be held in France, and anyone who pays 2 euros ($2.12) and signs a form showing support for the party's values can take part. That means voting patterns are to some extent untested and leaves potential for tactical voting by left and far-right supporters as well.
"I'll be voting Juppe, probably," Dimitri Cournede, aged 34 from Abbeville in northern France and who considers himself a left-wing voter, told Reuters by telephone. "I think its important to make a statement and send the message that we don't want the right wing to associate with the FN, or at least to endorse their positions on immigration and stuff like that," he added.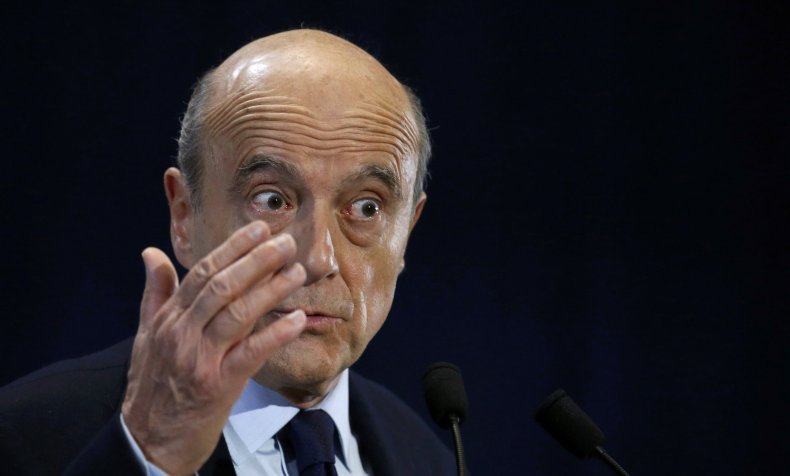 An outright win in Sunday's primary would require one of the seven candidates to win over half of the votes. That is seen as very unlikely, and a run-off between the two leading contenders will otherwise take place next Sunday, Nov. 27.
'CONSIDERABLE TURNOUT'
A lot could hinge on turnout, with polls saying a high level would favor Juppe.
More than 2.5 million votes had been cast by 1700 local time on a count conducted in 70 percent of the more than 10,000 polling stations, Thierry Solere, president of the committee organizing the vote, called that a "considerable turnout" with two hours still left to vote and queues visible at a number of Paris polling stations.
In the first round of a Socialist primary in 2012, 2.6 million voters took part.
There was no indication that early voting had been disrupted by bad weather in the north and west of the country, where strong winds left 100,000 homes without power at one stage.
Officials said 40,000 of those affected had their power restored by the middle of the afternoon and the rest would be back online by the evening. They warned that wind and rain was heading for the east of the country.
RIVAL PLATFORMS
Fillon, who is 62, promises to do away with the 35-hour working week, cut half a million public sector jobs and slash the cost of government.
These policies are hard to sell in a country where proposals for market-oriented reform often arouse protests, but they resonate with voters of the right worried about stagnant economic growth and their income tax bill.
Until Fillon's late advance, the campaign battle had focused on the duel between Juppe and Sarkozy and their very different policy platforms, both seeking to counter the rise of populism that threatens mainstream parties in Europe.
Against a backdrop of a year-old state of emergency after deadly militant attacks on home soil and in the midst of Europe's migrant crisis, Sarkozy, 61, styles himself as the voice of France's "silent majority."
He vows to ban the Muslim veil from public universities and body-covering burkini swimsuits from beaches and wants to renegotiate EU treaties, reining in the powers of the European Commission and reforming the Schengen free-travel zone.
Juppe, 71, has sought to galvanize the political center-right, rejecting the "suicidal" identity politics of Sarkozy that he says will deepen rifts between France's secular state and religious minorities.