French Cosplay Champ Removed From EuroCosplay Finals Over Blackface Accusation
Alice Livanart, a French cosplay champion, has been accused of wearing blackface in a costume that won her the France Cosplay Cup this past September. The costume has been banned from the upcoming EuroCosplay finals after coming under fire for using blackface.
The costume—of League of Legends character Pike—can be seen above.
"There is a huge difference between blackface and cosplay. I am not saying blackface doesn't exist. I am saying Pyke isn't blackface. I made Pyke with all the love I have for that character. He is amazing and I just wanted to be him, because I love him. And that's cosplay. Pyke is a fictitious character, he doesn't exist. The only reason he's alive and walking is because there's something magic in cosplay," Livanart told the BBC in response to the scandal.
Livanart claims that she's received many messages of support for the cosplay. "Some people wrote me messages that really touched me and helped me when I was down, when I was crying, because I didn't understand what was happening. I still have so much support and love, also hate, of course, and now more people know me. I spent €3,000 ($3,310) on Pyke. I made so many sacrifices."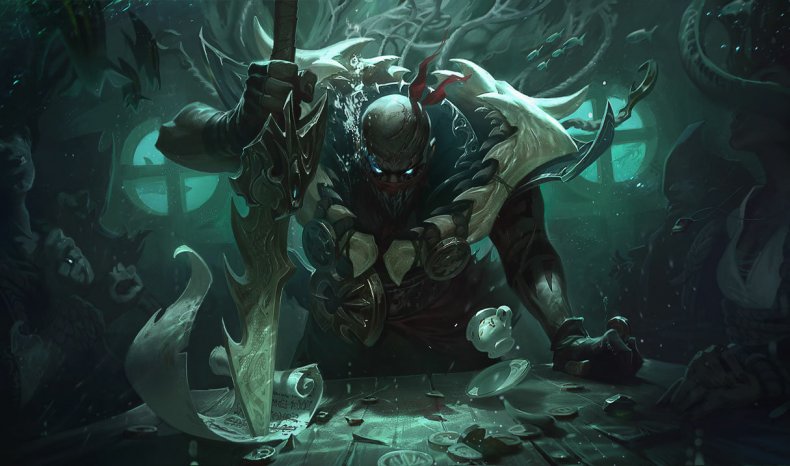 There is indeed some debate in the comments of EuroCosplay's comments about whether or not the cosplay qualifies as blackface. Some see the costume as a racist act; others see it as a faithful rendition of the character that's not a caricature and not intended in a mocking way.
Said the EuroCosplay Championship in a statement posted to their Twitter account:
"We hear and appreciate all of your concerns regarding the costume of one of our finalists. We would like to confirm that this cosplay will not be appearing in the event, and we would like to apologise for any offence caused. We would like to also confirm that we are currently reviewing all of terms and conditions to make sure that this does not happen again."
This hasn't changed Livanart's plan to cosplay as the character again sometime in the future.
"Yes, I am going to cosplay Pyke," she said. "I will not let him down, he's like my baby. I worked too much on this cosplay for it to stay in the closet."
The EuroCosplay Championship pits cosplay champions from various European countries against one another to crown the ultimate face of the fannish art. They take place in London in late October.