French Counter Terrorism Forces 'At Breaking Point'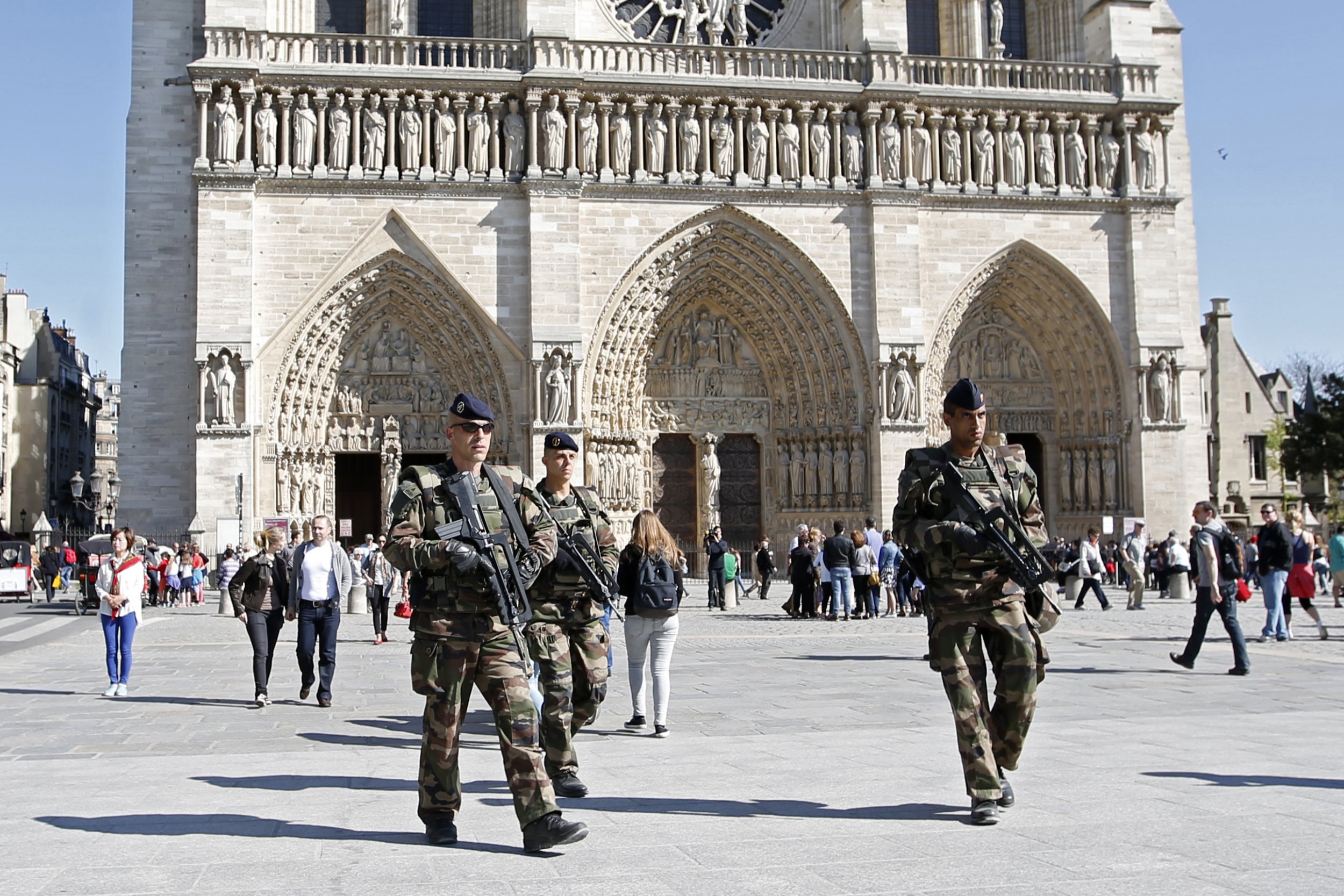 French police and military forces are being stretched to breaking point by counter terrorism operations despite a €400m investment in national security following the Charlie Hebdo attacks.
In the wake of the recently foiled attack on churches in Villejuif outside Paris, prime minister Manuel Valls announced heightened security at churches across France and said that almost 200 Catholic churches have been given "specific protection".
Some 10,000 army troops have been deployed in recent months to protect mosques and synagogues, while experts claim as many as 5,000 people are currently under surveillance by intelligence and security services.
Senator Nathalie Goulet, who commissioned the French senate's enquiry into jihadist networks, says the current level of security is unsustainable and further investment is required in hiring additional forces and prevention strategies.
"At the end of the day we will have a policeman behind everybody in the street," says Goulet. "Right now we are just reacting and not preventing. It's like trying to get the Titanic out of the water with a spoon."
Reports have emerged recently of growing discontent amongst anti-terrorism forces, who are being forced to stand guard for hours on end outside sensitive sites rather than taking part in exercises to prepare for potential attacks.
"Currently we see clear evidence that the police and other security services are close to breaking point. Until we can find European and global measures it will be very hard to deal with at the national level," says Jean-Charles Brisard, chairman of the Paris-based Center for Analysis of Terrorism.
The problem has been heightened by tensions between the different divisions involved in counter terrorism operations.
Police officers, military and members of the gendarmerie, France's quasi-military police force, have all been involved, as well as the domestic intelligence agency who is responsible for gathering information on possible suspects.
Dr Frank Foley, who has authored a book comparing French and British counter terrorism policy, says tensions are particularly high between police forces and the intelligence agency.
"The situation in France is not helped by the fact that the police and the intelligence agency have a lot of rivalries and turf wars. The intelligence agency has stepped on the turf of the police and relations have not been good," says Foley.
Foley has previously said that the failure of the two bodies to cooperate was part of the reason why the gunman, Mohamed Merah, was able to kill seven people in a series of attacks in Toulouse and Montabaun in 2012.
Some 1,200 French nationals have travelled to Syria and Iraq to join jihadist groups such as ISIS. Brisard believes that the problem will only get worse as jihadis return to France after fighting and pose a domestic risk.
Brisard puts the number of people under surveillance in France as between 3,000 and 5,000, including around 250 fighters who have already returned from the conflict.
"The problem we're facing will be long-term. We're currently confronted with individual sympathisers who didn't want to travel to the conflict zone but we know that sooner or later many will return," he says.