France Presidential Polls Show Candidates Le Pen, Macron Locked in First-Round Tie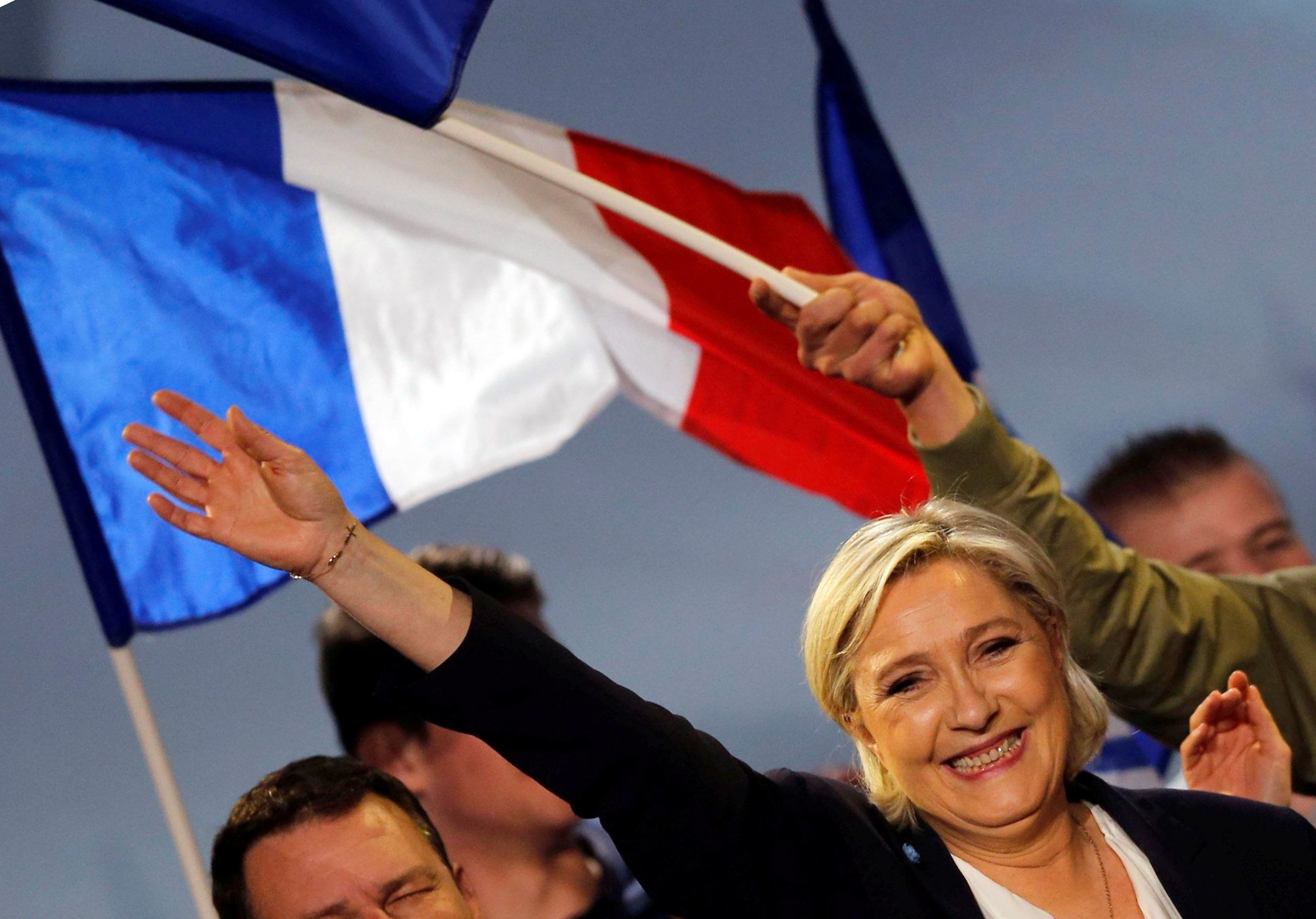 Far-right French presidential candidate Marine Le Pen remains locked in a dead heat with centrist independent Emmanuel Macron, according to latest opinion polls. However, the leader of the National Front is still predicted to lose badly to Macron in a likely second round faceoff.
With the first round of voting less than three weeks away and 11 candidates in the field, Le Pen and Macron each received 25 percent support in a poll from Le Monde/Cevipof of 14,300 people between March 31 and April 2. But in a hypothetical second round contest between the two, Le Pen trailed 39 percent to 61 percent for the founder of the En Marche! party.
Still, the extensive poll showed that there was plenty of opportunity to make up ground ahead of the second televised debate between all 11 candidates Tuesday evening. While up sharply from previous polls, only 64 percent of those intending to vote said they were certain of their choice. A third of voters said they weren't sure of voting at all.
More encouragingly for Le Pen, 82 percent of those stating an intention to vote for her said they were certain of their choice, with Macron's number at 61 percent.
Le Pen has led the once-fringe National Front to a surge in support in recent years. While she has moderated some of the rhetoric used under its former leader, her father, she has been an outspoken critic of immigration, Islam and the European Union.
Speaking in Bordeaux Sunday, she vowed to "uncompromisingly fight Islamist fundamentalism which seeks to impose its oppressive rules in our country."
She has also promised to embrace closer ties with Russia and last month visited Moscow and met with Russian President Vladimir Putin.
The latest polls continued to reflect the blow suffered by the campaign of one-time front-runner François Fillon amid an ongoing scandal of fake jobs he allegedly gave to his wife and two children. The Republican nominee was at 17.5 percent.
Meanwhile, support for left-wing candidate Jean-Luc Mélenchon, who performed strongly in the first televised debate last month, saw his support grow once again, up 3.5 points 15 percent. Benoît Hamon of the Socialist Party of current President François Hollande, trailed with 10 percent.