French Election Polls Paint Bleak Picture for Marine Le Pen Against Emmanuel Macron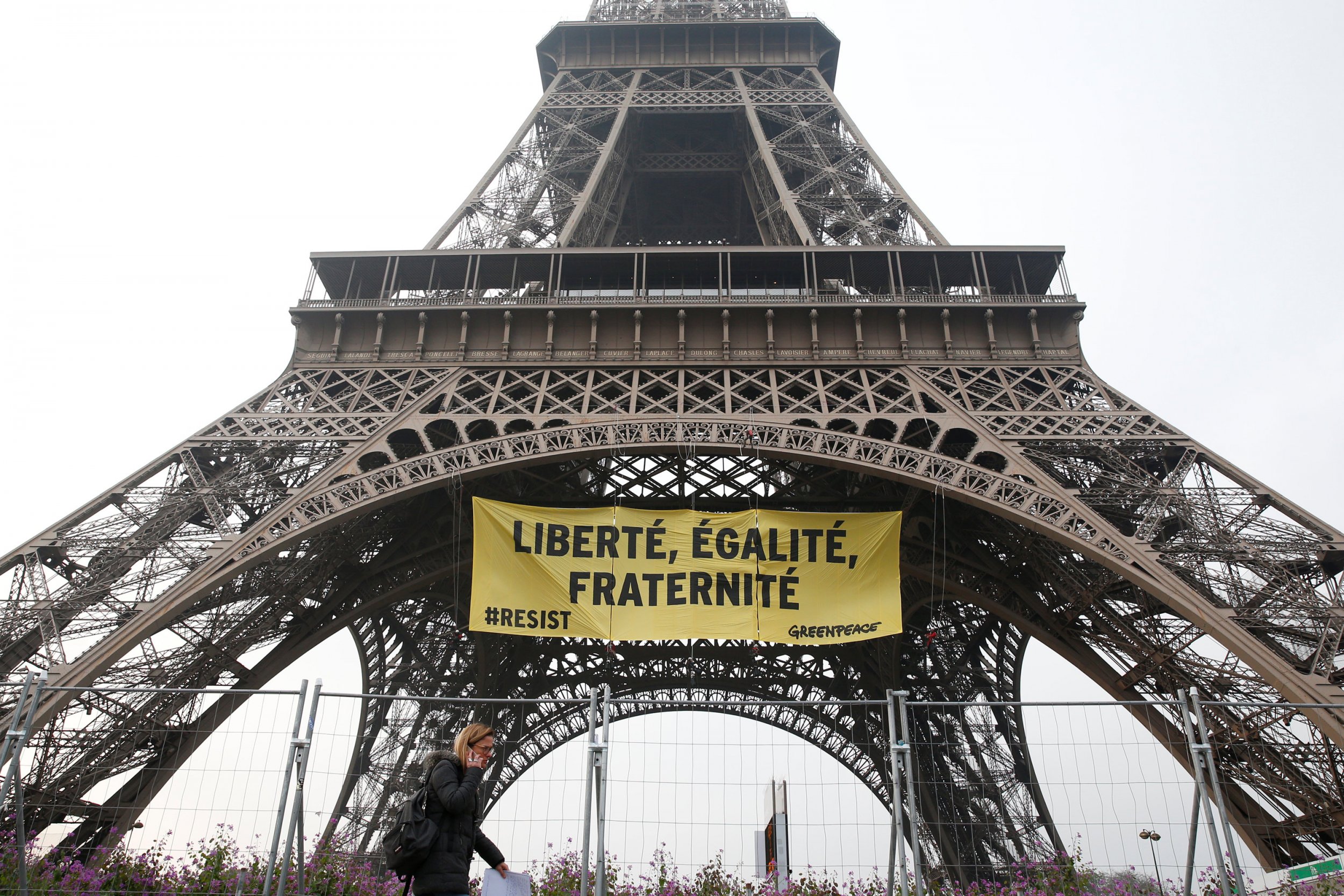 Emmanuel Macron has extended his already big lead over Marine Le Pen going into Sunday's second-round French presidential vote. In the final opinion polls taken ahead of the election, released Friday, the independent centrist Macron was shown with at least 62 percent support, leaving the National Front's Le Pen with a 24-point gap to make up at the ballot boxes.
Related: Macron files defamation complaint against Le Pen over offshore account 'fake news'
The largest poll released Friday, Harris Interactive's survey of 2,270 registered voters, showed Le Pen with just 38 percent, with a margin of error of 1.3 percent. That's less, even, than the 40 percent she was averaging following the first round of voting two weeks ago.
In the initial round, the far-right candidate garnered 21.3 percent of the vote, second behind Macron's 24.5 percent.
Macron's increased advantage has coincided with a one-on-one television debate held between the two candidates Wednesday evening, during which the two outlined their contrasting visions of France's future. Macron explained his belief that France would be stronger, economically and in security terms, as a part of existing alliances, including the European Union. Le Pen, who has pledged to take France out of the European single currency and repeatedly railed against the threat of Islam, accused Macron of being weak and subservient to German Chancellor Angela Merkel.
The viciousness of Le Pen's tone and multiple unfounded allegations against Macron shocked many in France. A poll taken immediately after the debate indicated that 63 percent of viewers believed Macron was more convincing.
That finding is reflected in an even bleaker opinion poll for Le Pen, released Friday. Conducted between Tuesday and Friday, the Ifop-Fiducial poll of 1,861 registered voters indicated that Macron would get the support of 63 percent of the electorate, compared with 37 percent for Le Pen.
Perhaps more encouragingly for Le Pen, 24.5 percent of respondents said they planned to abstain from voting. That abstention rate would be the second highest for a presidential election second round since 1965. Much of that sentiment comes from the supporters of leftist candidate Jean-Luc Mélenchon, 35 percent of whom do not plan to vote in the second round, according to the Ifop poll.
Voter abstention has been viewed as the biggest threat to a Macron victory.
Oddsmakers, though, appear nearly convinced about the chances of a Macron victory. An average of odds with betting companies Friday put Macron at 1/10, the equivalent of a 91 percent chance of becoming president. Le Pen was at 6/1, giving her a 14 percent chance.
And Macron, who has been backed by French President François Hollande, picked up another heavyweight endorsement this week. On Thursday, former U.S. President Barack Obama threw his public support behind Macron, hailing him for standing up "for liberal values" and his "appeals to people's hopes and not their fears."