French Presidential Race Tightens as Fillon and Mélenchon Rise in Polls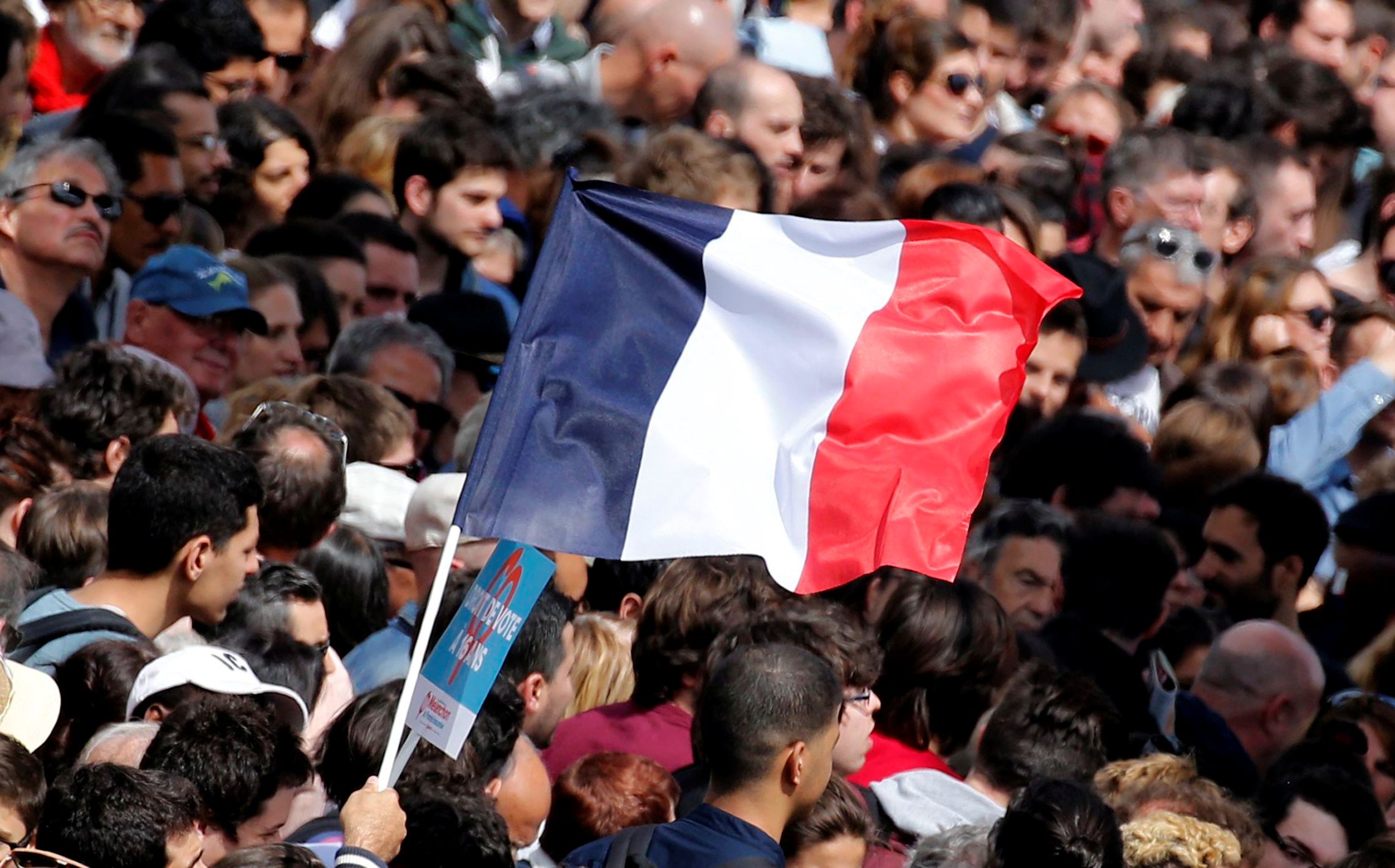 The French presidential election will be the closest in years, with latest polls showing a mere five percentage points between the top four candidates, just three days before the first voting round on April 23.
Scandal-hit Republican candidate Francois Fillon and communist-backed Jean-Luc Mélenchon are closing in on the campaign's front-runners, centrist Emmanuel Macron and far-right National Front leader Marine Le Pen.
Both Macron and Le Pen, who have been tipped as the front-runners since official campaigning began in February, have been steadily slipping in the polls in the past two weeks and Fillon and Mélenchon are now in striking distance.
A Harris-Interactive France poll on Thursday showed Macron at 25 percent, Le Pen at 22 percent and Fillon and Mélenchon tied at 19 percent. Socialist candidate Benoît Hamon has fallen far behind and is polling at 8 percent.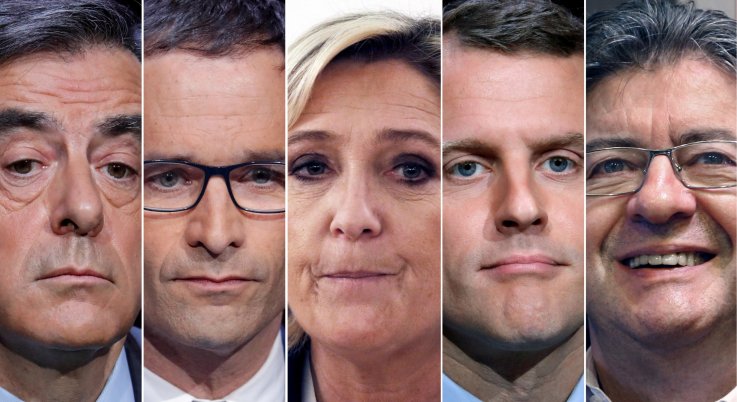 With just hours left to campaign, the four candidates are stepping up their efforts to reach out to voters and secure their place in the final voting round on May 7.
Le Pen has hardened her anti-immigration message in recent days, telling voters at a rally in Paris on Monday that she plans to suspend all legal immigration to France. At her final rally on Wednesday night Le Pen focused on immigration and security, accusing the other candidates of allowing immigrants to "turn France into a gigantic squat," The Irish Times reports. "A multicultural society is a multi-conflict society," she told the crowd.
Macron beseeched French voters not to elect a "Thatcher or Trotsky," referring to his rivals Fillon and Mélenchon, at a rally in Paris on Monday. The independent candidate told the 20,000-strong crowd that he would give France "its optimism back," The Telegraph reports.
Mélenchon used holograms to hold seven different rallies at once across France. The far-left politician has promised supporters that he would increase public spending by more than €250bn a year and introduce a 100 percent top tax rate. He has also said he plans to renegotiate France's relationship with the European Union if elected president.
Fillon has made his way back into the race against all expectations. The Republican candidate lost voter confidence after he was placed under formal investigation for allegedly misappropriating public money with his wife Penelope. But after rising in the polls in recent weeks, Fillon used his final days of campaigning to attack Macron on his "blurry stance" on Islamic extremism and security.
Millions of French voters are still undecided and 28 percent plan to abstain on Sunday, according to a poll by Paris Match, CNews and Sud-Radio, published on April 19.
French Presidential Race Tightens as Fillon and Mélenchon Rise in Polls | World