French Guiana Space Center Reopens after Month-long Shutdown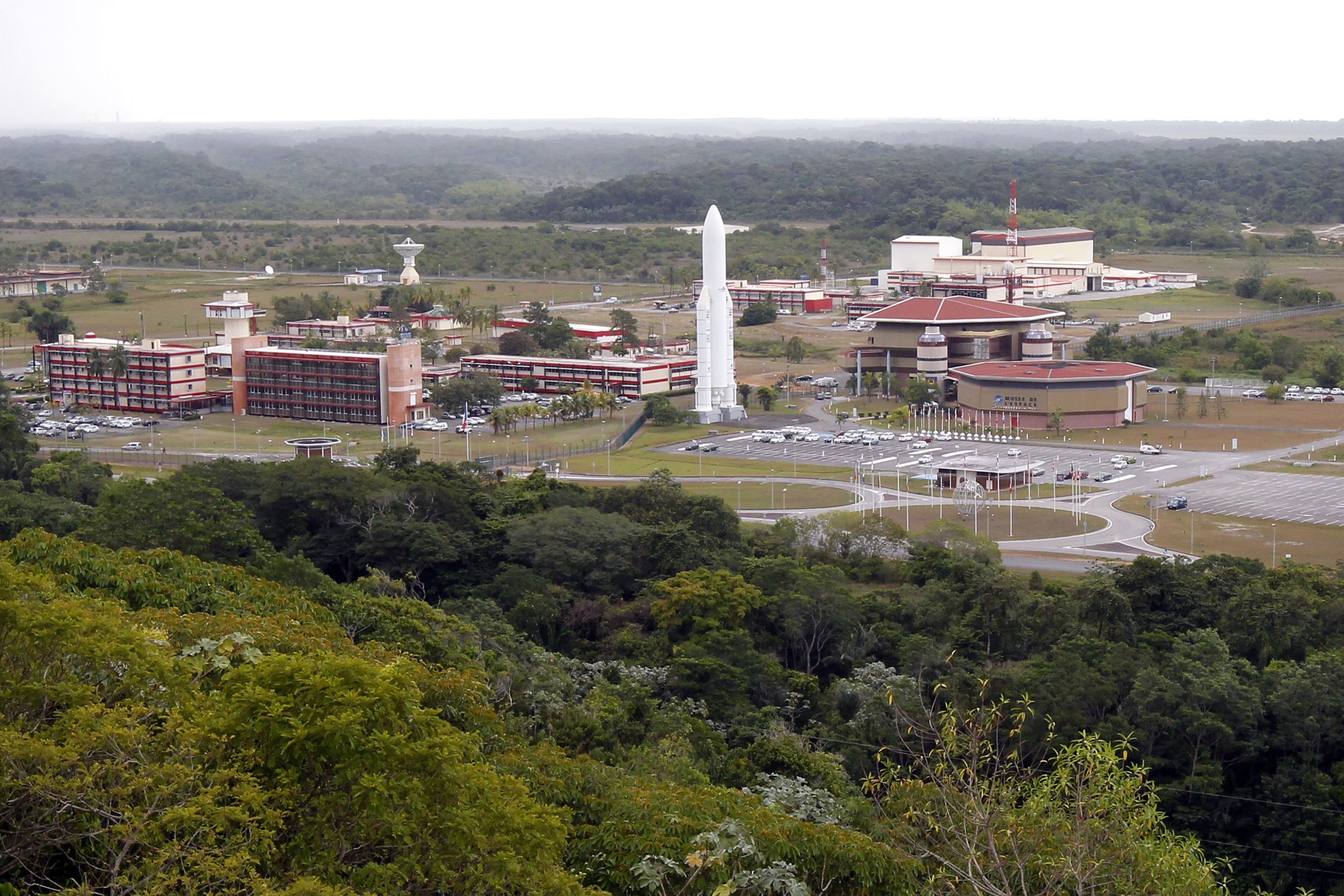 The French Guiana space center opened again Monday after six weeks of inactivity brought on by large-scale protests that paralyzed the country.
The French government, which administers the South American country as one of its territories, reached a deal with protesters on April 21. The agreement includes an emergency relief plan of up to 2.1 billion euro ($2.3 billion), that will target security, education, healthcare and entrepreneurship needs in the territory's budget.
The funds add to the 1.1 billion euro ($1.2 billion) in aid the French government already approved in early April to meet protesters' demands for 2.5 billion euros ($2.7 billion). Spokesman Davy Rimane welcomed the new agreement. "We managed to get the terms of the deal published in the official gazette," he told AFP. "Now we can work with this document to get justice if our demands aren't met."
On March 20, thousands began demonstrating, demanding more financial support from the French government to its overseas territory where the income per capita of its 250,000 inhabitants is only 15,000 euro ($16,300) a year. That's less than half the average in mainland France, yet household goods are 12 percent more expensive.
As part of the demonstrations, protesters launched a general strike on March 27 and delayed the launch of three campaigns, including the Ariane 5 rocket launch, which was originally scheduled for March 25. It will now go ahead on May 4, a spokesperson for the center told Newsweek .
Roadblocks prevented access to the high-tech space center in Kourou, seen as a symbol of inequality in a country where many locals do not have access to electricity or running water, lack educational opportunities and jobs, and where crime is rife. Tensions reached a peak on April 4-5, when protesters occupied the center.
The deal was reached just before the first round of the French presidential election on April 23. The country is one of three jurisdictions, along with the overseas territories of Martinique and La Reunion, where far-left candidate Jean-Luc Melenchon won a majority of the vote - albeit a slim one. Far-right candidate Marine Le Pen trailed him by 114 votes.