French Gunman Met Sarkozy in 'Crazy' Security Blunder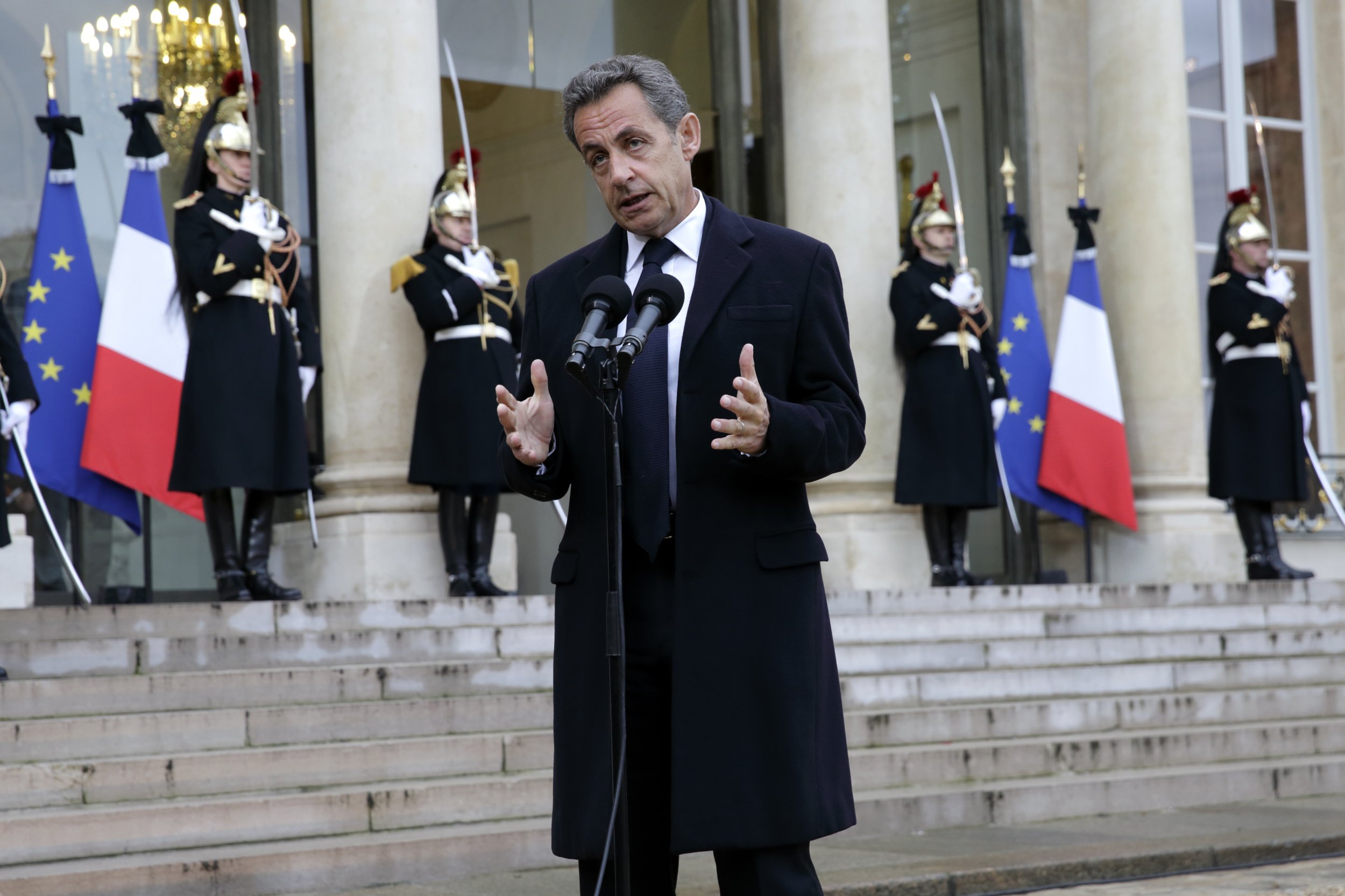 An "absolutely crazy" blunder by French security officials in 2009, which allowed yesterday's supermarket hostage taker Amedy Coulibaly to meet President Sarkozy, points to intelligence failings before this week's attacks, Newsweek has been told.
Claude Moniquet, a former agent for French foreign intelligence, says Coulibaly's meeting with the then President, as part of a programme to promote company apprentices, shows the lack of coordination between the country's agencies.
By the time of the meeting with Sarkozy, Coulibaly, who was killed by French police after a hostage stand-off in a Jewish supermarket in Paris yesterday in which four hostages died, had been moving in a group of radical Islamists known as the Buttes-Chaumont gang, and had a string of criminal convictions, including for armed robbery.
Coulibaly was part of a group of young people who met with the former president to discuss youth employment - at the time he was working in a Coca-Cola factory in Grigny, a suburb in the south of Paris. He was also interviewed by French newspaper Le Parisien, before his meeting with Sarkozy, in which he spoke of his excitement about it.
Moniquet, the co-director at the European Strategic Intelligence and Security Center, says the meeting appears "absolutely crazy".
"I cannot imagine how this mistake could have occurred, it is just incredible," Moniquet told Newsweek this morning. "That is a very serious mistake. I cannot imagine that a convicted criminal, including armed robbery, criminal funds, and his participation in the terror network of Buttes-Chaumont, would ever meet the president of the United States. Clearly there was a problem in the communication between the agencies - this incident is a sign of lack of sharing. And I think the internal intelligence at the time was not good enough."
Privately, security in officials in France cite a lack of manpower to explain why Coulibaly, and his associates who attacked the offices of the magazine Charlie Hebdo, Said Kouachi and Cherif Kouachi, were not stopped before their killing sprees. "You have two positions today," says Moniquet. "Most of them [security officials] say: we were bad.
"Some say that the system was bad because we do not have enough people, and we cannot do it all at the same time. Others say we will never have many more people, so we must make the system more efficient. I am somewhere in-between.
"Clearly, there were mistakes. Bad profiling of the people, underestimating of suspects, is one. When Cherif Kouachi left jail, he dropped off the radar after one or two years - they thought it was over for him."
He continued: "We have also lack of communication between services - you see it in 2009 when Coulibaly was allowed to meet Sarkozy. And we probably have bad management of knowledge. If you take the no flight list of the US – about 500,000 people on this list. If you have a list of 500,000 people, you have no list."
Moniquet says some of the mistakes appear similar to those made before the Mohammed Merah attack (when seven people were killed in and near Toulouse in 2012), "It suggests we have not learned since Merah. The security system has big problems about admitting its mistakes and correcting them."
Nevertheless, the new type of terror threat is hard to shut out completely, he says: "Even with a very good system, it is extremely difficult to avoid this kind of thing. When you have a network of 20 or 30 people in front of you, it is easier, because they will communicate and travel to each other. But when you confronted with very small cells like this one, or the lone wolves, like in Sydney, it is very difficult to avoid. This is not an excuse, but it is part of the explanation."