French Jews Look to London After 'Charlie Hebdo' and Paris Attacks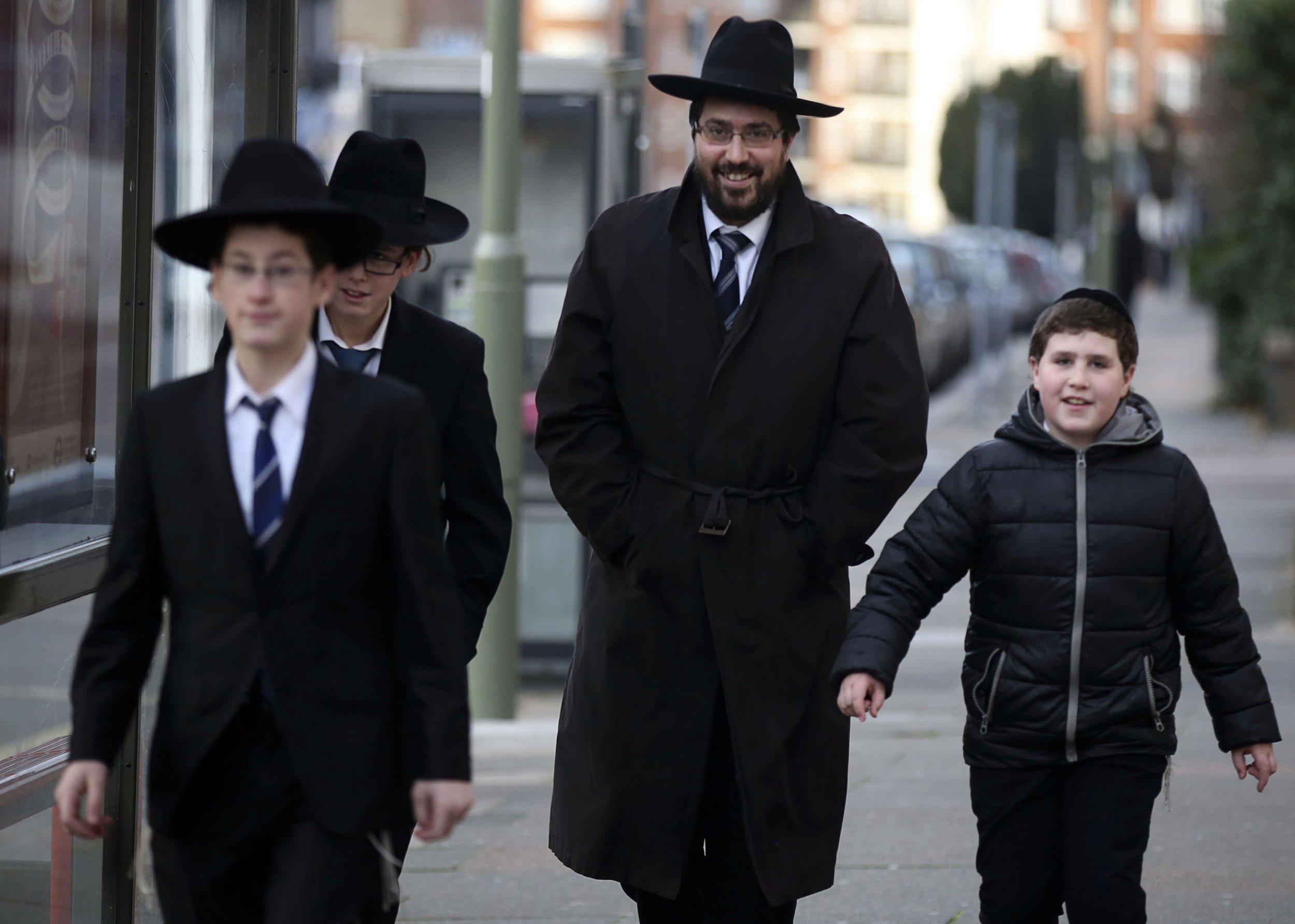 After last year's radical Islamist attack on a kosher Paris supermarket, in which an Islamic State sympathizer killed four Jewish hostages, Sabine Zeitouni knew she and her family had to leave France. Armed guards were deployed to the entrance of her children's school, L'École Maïmonide, in the Paris suburb of Boulogne-Billancourt and her two sons could not wear their kippahs, or skullcaps, outside of class.
"We need to go outside of France, we need to go for the future of the children," are the words the 41-year-old uttered to her husband before they decided to pack their bags to move to North West London's Kensal Rise on July 1 last year.
"We moved because of security first. In France, it's difficult for you to show that you are Jewish," she says, adding that her sons now walk home from school, free in the knowledge that they can express their religious beliefs. "In London, it's okay. They walk with their uniform and it's more safe."
Sabine and her family are not alone. A continued rise in anti-Semitism and a series of extremist attacks are forcing a rising number of French Jews to cross the channel to London in search of safety. The influx is causing a greater demand for French services in the British capital's synagogues and Jewish schools, community leaders say.
In the year following the supermarket siege, a record number of French Jews emigrated to Israel to escape such anti-Jewish hatred. But within Europe, London has become the popular safe haven for a portion of France's Jewish community.
While Britain's Office For National Statistics does not record the religion of those moving to the U.K., making it impossible to measure the numbers of Jews moving to the country, Jewish leaders in London speak of a movement of their French companions to the capital that is hard to ignore. French Jewish children now make up 40 to 50 percent of the incoming students at London's Jewish schools, says Marc Meyer, the French chairman of the Hendon United synagogue and director of the Conference of European Rabbis, with the number surpassing 60 percent in the capital's North West Jewish schools.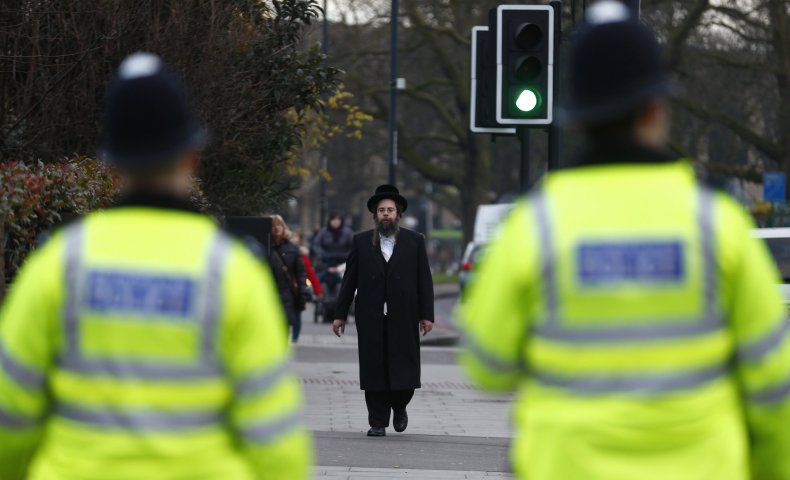 "It is very noticeable," says Rabbi Sam Taylor of the Western Marble Arch Synagogue. "We're having a lot of French Jews moving into the area, every week, every month. We are starting a French [prayer] service in a couple of weeks and we have French classes in the synagogue. There is a demand for it."
Taylor says that around 30 French Jews attend the house of worship's religious classes held in French scheduled in the run-up to the Jewish holidays, and he expects between 30 and 50 French Jews to attend the new monthly prayer service. With a membership of 700, the synagogue's numbers increase three percent every year, he says, with one-third of those being French Jews.
Other synagogues are offering French services too, such as the 2,000-strong Liberal Jewish Synagogue in St. John's Wood, North West London. "Bienvenue!" reads an email inviting French Jews to attend the new religious service on January 29, which offers a "home-from-home spiritual base for French progressive Jews in London" with French Rabbi René Pfertzel.
Anti-Semitism in France has increased in recent years, with anti-Semitic acts doubling in 2014, That number represents half of all hate crimes in the country that year. Last year saw such attacks continue to increase, by 84 percent in the first quarter alone. This rise has coincided with growing support for Marine Le Pen's right-wing, anti-immigration Front National party, propelling her as a serious candidate into France's presidential election in 2017.
In the first weeks of 2016, a French Jewish teacher was stabbed in Marseille, with the city's Jewish leader Zvi Ammar urging Jews not to wear a skullcap "until better days," while a French Jewish politician was found stabbed to death in the Paris suburb of Creteil on Tuesday. Authorities have not ruled out anti-Semitism as a motive. French President Francois Hollande, speaking at the 30th annual Representative Council of French Jewish Institutions (CRIF) dinner in February, vowed to do all he could to protect the country's Jewish community. "Jews are at home in France—it's the anti-Semites who have no place in the Republic," he said.
Taylor adds that the majority of the French Jews who have joined his synagogue are from Paris, with some coming from the southern cities of Lyon and Marseille. "The French are the largest non-English group who are joining the synagogue. Anti-Semitism in France is terrible, it is much harder in France to be Jewish than it is in England. In England, you see Jews wearing skullcaps, whereas you see much less of that in France." He says Ammar's call is further "proof of the fact that in France, it is becoming increasingly difficult to be Jewish."
Other rabbis and synagogue officials cite Britain's robust economy and lower tax regime as reasons for French Jews making London their destination of choice, but the extremist attacks that hit Paris last year are overtaking financial considerations, says Rabbi Barry Marcus of London's Central Synagogue.
"The truth of the matter is that you have got to be blind not to have noticed what has been going on gradually," he says of the influx, noting that a growing discomfort has seen French Jews trickle into Britain since the 2006 kidnap, torture and murder of Ilan Halimi, a French Jew of Moroccan descent, in the Paris suburb of Bagneux and the 2012 murder of three Jewish children and a teacher at a school in the southern city of Toulouse. "For some, it's absolute economics but when you have had so many incidents in France it is a factor."
Chief Rabbi Pinchas Goldsmith, the chairman of the Conference of European Rabbis, who recently hosted a dinner with former French President and opposition leader Nicolas Sarkozy to celebrate young Jewish entrepreneurs in London, says "an exodus" of French Jews to other nations is a reality. "What I heard from many French Jews is that they don't see a future there," he says, adding that London is a preferred destination because French Jews view Britain's security services as more effective than their French counterparts. This comes after the French intelligence community failed to avert the attacks by the Islamic State militant group (ISIS) on the office of the satiricial magazine, Charlie Hebdo, in January 2015 and those which took place in the French capital on November 13 when 130 people were killed.
The proximity of London to France is another factor that makes the city a more attractive proposition than Israel, says Pfertzel. He notes that there has been a "progression" of French Jews moving to London, with the Eurostar and cheap flights allowing French Jews to obtain the greater security they desire in the capital while being able to return home to see family and friends in France when necessary. Ms. Zeitouni says she has returned to Paris twice since her family's North London move last July.
Cross-channel links mean that some Jewish community leaders are cautious to overplay the movement of French Jews to Britain. Meyer says "it is a momentum but not an exodus," while Rabbi Menachem Margolin, General Director of the European Jewish Association, says that "the majority want to stay and this is the most important part," citing the hundreds of thousands of French Jews who are not making the move to Israel, the U.K., Canada or the United States.
Yet, Margolin says that "the reasons are clear" why French Jews are leaving behind a tarnished sense of liberté, égalité, fraternité. "The fact that there is terror and anti-Semitism is rising, of course people are looking for a safe place."