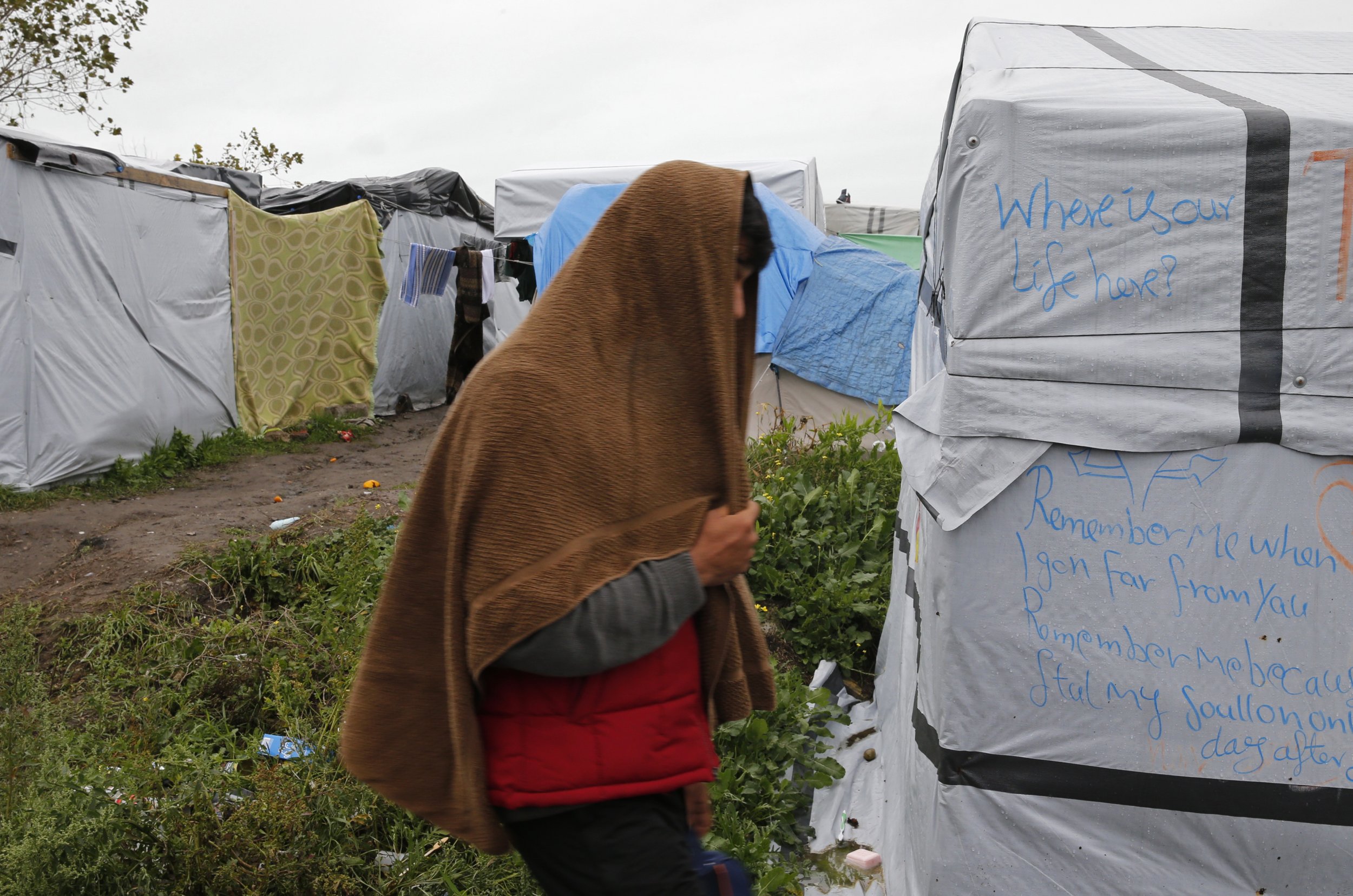 A mayor in Calais arranged for the terms of entry to be changed at a local swimming pool in an attempt to ban refugees from entering, human rights group Gisti reported on Thursday.
The organization says that Natacha Bouchart, Mayor of Pas-de-Calais region, changed the conditions of access at the Piscine Patinoire Icéo, located 20 minutes away from a refugee camp at the French port, so that anyone hoping to enter the public baths now must present an identity card and proof of address.
The camp, referred to as the "New Jungle," has grown to hold almost 6,000 people as the refugee crisis in Europe has escalated in recent months. It holds refugees mainly from Africa, the Middle East and Afghanistan fleeing war and poverty. Many are sleeping in tents and makeshift shacks made out of wood, tarpaulin and gaffer tape.
Gisti, a small human rights group operating in the Calais region, sent an open letter to Bouchart protesting the changes. The group says Bouchart's office responded to the letter and presented the move as a general, non-discriminatory measure. It said the mayor's office reported that admissions to the pool had decreased since refugees had begun using the pool, resulting in a loss of revenue.
Gisti believes that the new requirements will affect people taking refuge at the "New Jungle," as well as other homeless French nationals in the area.
"Changing the conditions of access is a discriminatory offence that only targets a population already highly stigmatized," a volunteer from Gisti, Claire Rodier, told the Local France.
According to the group, French locals have been taking measures to isolate refugees from the region. "Over the last 15 years we have seen bars and shops block foreigners from entering," Jean-Pierre Alaux told the newspaper. "There have been many scandalous incidents here and we have had to do something," he says.
Gisti sent the letter, which included Bouchard's response, to the French Prosecutor and Defender of Rights, an independent human rights body in France. Nineteen aid associations, including Amnesty International, denounced "the racial discrimination" perceived to be behind Bouchart's move.
Europe expects the arrival of more than 1 million refugees by the end of 2015. Faced with an influx of refugees, and shaken by the Paris attacks on November 13, Europe is turning its back on people who have already had to flee from conflict.
On November 25, French Prime Minister Manuel Valls told German daily newspaper Sueddeutsche Zeitung that European countries are now unable to accept refugees, adding that unless Europe tightens it borders, people will start to turn on the very idea of a European Union. "We cannot accommodate any more refugees in Europe, that's not possible," Valls told the newspaper. "If we don't do that, the people will say: Enough of Europe."
Bouchart's office did not response to Newsweek 's request for comment.