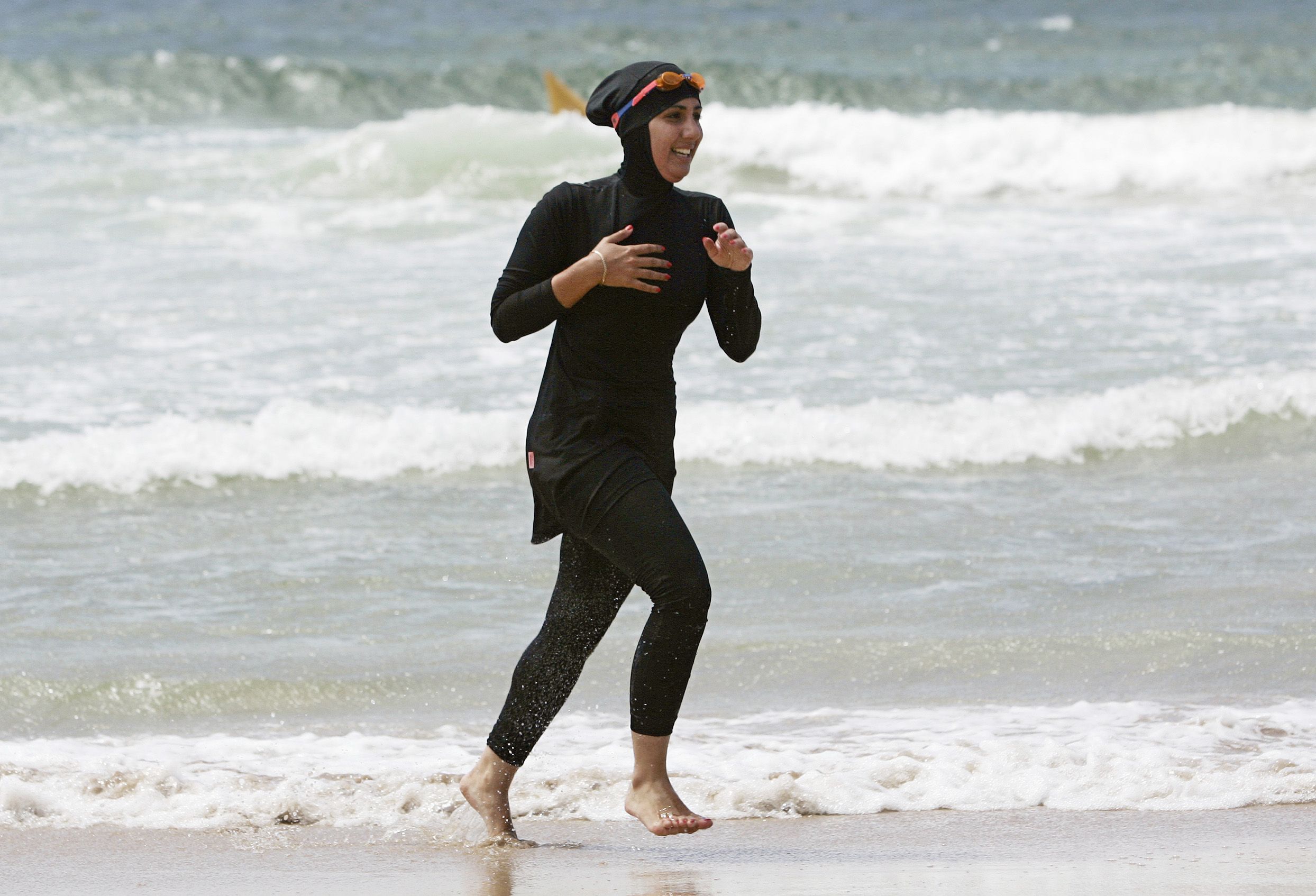 A French mayor is considering banning a "burkini party" at a water park in southern France, describing it as a "provocation" to public order, French newspaper Le Parisien reports.
France has stricter laws on religious dress than most European countries, having banned women from wearing the full face veil in public in 2014, also known as the burka. The burkini is a swimming suit which covers a woman's hair, chest, arms and legs, though not necessarily the face, which means it is not banned under the burka law.
A group called Smile 13 is in trouble with French local government, for reportedly organizing a pool party in the town of Les Pennes-Mirabeau, near Marseille, where the only people invited are boys under 10 years old and women who "must be covered from the chest to the knees."
Posters and a Facebook event have been set up requiring all guests to adhere to Islamic dress codes at the party, with women covering up their arms, chest and legs down to the knees. Guests are specifically asked not to come in bikinis.
Michel Amiel, the mayor of Pennes-Mirabeau, said he was "shocked and angry" when he heard about the event. He also said he was considering banning it as a "threat to public order".
Speed Water Park is a private organisation and bookings cannot be refused on mayoral orders unless there is suspicion the event is a danger to public safety. On Thursday however, the park added another twist to the story by saying that they had no booking from Smile 13 for the date listed on the Facebook page and posters and that they could not guarantee the event would go ahead without a fixed booking. The group had only enquired about price.
The park did not say what its position was in the debate, stating that they are available for booking of events from customers of any religion.