French MPs Vote to Recognise Palestinian State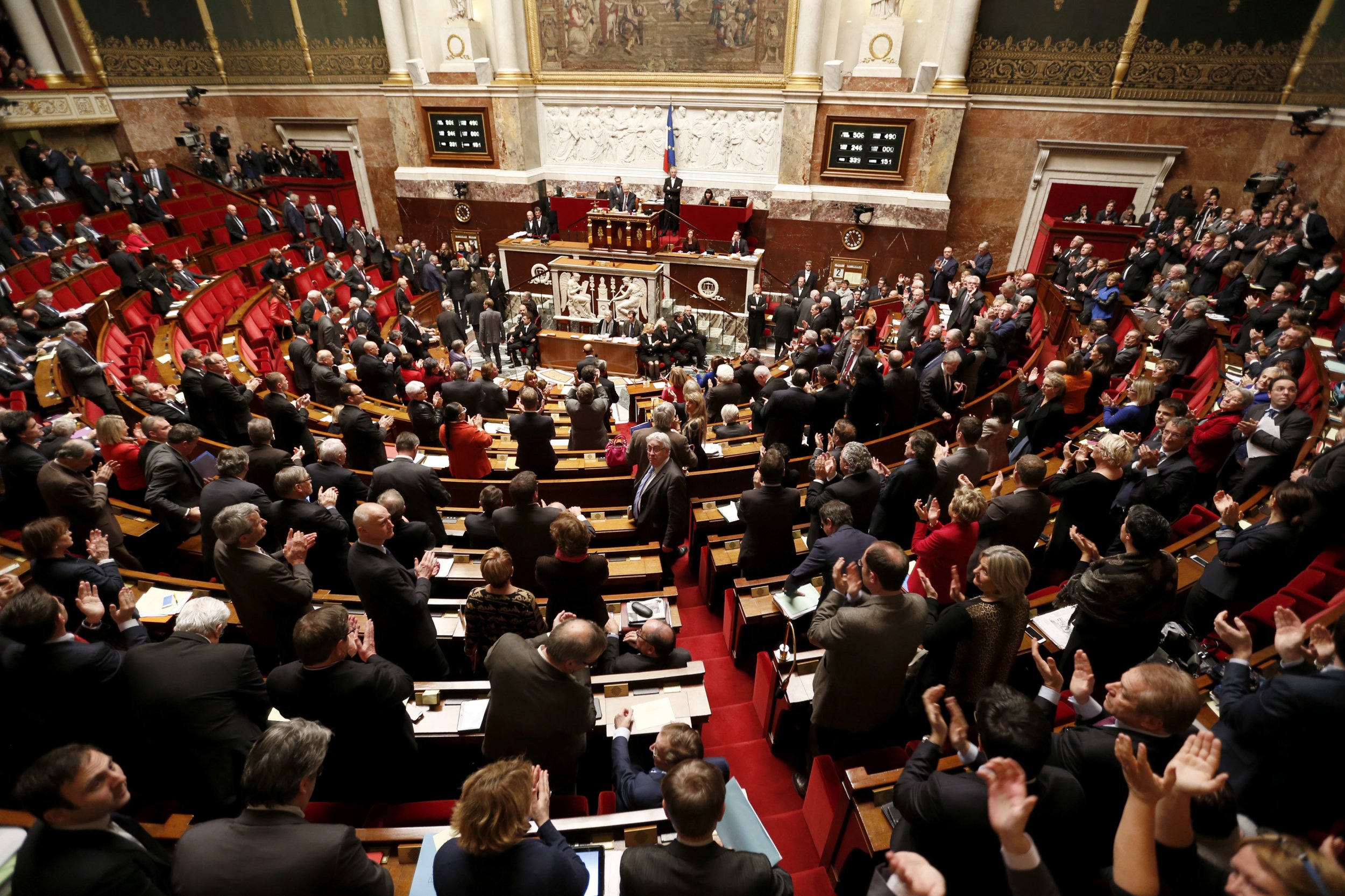 339 French lawmakers have voted today for the recognition of a Palestinian state, with 151 voting against. While the vote is non-binding, meaning it has no immediate legal consequences, it illustrates a growing frustration among European countries over the relations between Israel and Palestine and the little headway that's been made in the peace process.
The motion asked the French government to "use the recognition of a Palestinian state with the aim of resolving the [Israeli-Palestinian] conflict definitively," and the result is likely to increase pressure on the country to be more dynamic in helping to negotiate a peace process. It comes shortly after the similar non-binding resolutions of British MPs on 13th October and Spanish MPs on 18th November.
The vote has been strongly opposed by Israel, with the Israeli prime minister Benjamin Netanyahu warning on Sunday that France's parliament would be making a "grave mistake" if it voted to recognise a Palestinian state.
Shortly after the motion was passed, the Israeli embassy in Paris released a statement saying: "Israel believes that the vote in the National Assembly ... will reduce the possibility of achieving a deal between Israel and the Palestinians."
Whilst the French foreign minister Laurent Fabius told parliament last week that the government will not be bound by the vote, he said that the current situation was not acceptable and that if a peace process could not be concluded France would take steps to recognize an independent Palestine.
"A deadline of two years is the one most often mentioned and the French government can agree with this figure," he told parliament. "If this final effort to reach a negotiated solution fails, then France will have to do what it takes by recognizing without delay the Palestinian state."
Whilst Palestinians have been seeking to create an independent state in the West Bank, including East Jerusalem, and the Gaza Strip, after two decades of peace talks they still do not have a permanent settlement.
Despite this, more than 135 of the 193 member states of the UN officially recognize Palestine as a state and on Saturday Putin sent a letter to president Mahmoud Abbas promising continued support of a Palestinian state.