French Multinational Worth Billions Charged for Allegedly Funding Terrorism in Syria
French construction multinational Lafarge SA is being formally investigated in France over allegations that it funded militant factions in Syria, parent company LafargeHolcim said on Thursday. A French judicial official said the company was also given preliminary charges for complicity in crimes against humanity, the Associated Press reported.
Lafarge conceded last year it had paid off fighters in Syria, including the Islamic State militant group, to continue operating a plant in the country's north. The AP previously reported that the multinational said the payments helped ensure employees could safely travel to the facility.
The cement giant operated its Jalabiya plant until 2014 despite the country's civil war and EU sanctions imposed on the government of Syrian President Bashar al-Assad.
The alleged illegal conduct occurred before a 2015 merger between Lafarge and Swiss company Holcim—which produces building materials—formed LafargeHolcim. Lafarge reported a revenue of $14.88 million in 2014. The French multinational earned nearly two-thirds of its revenue from cement production before the merger. Almost all other revenue came from concrete and construction aggregates.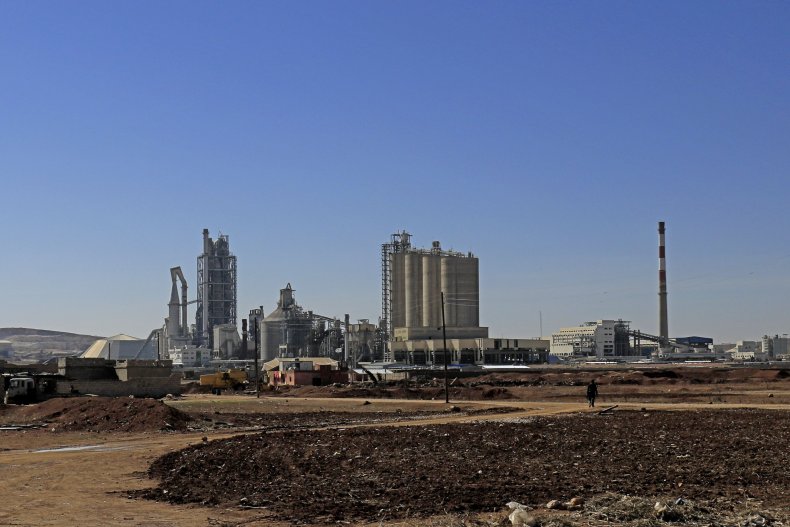 In 2016, LafargeHolcim commissioned an investigation, which was conducted by "independent external legal advisers." The company said in a press release published Thursday it has provided French authorities with 260,000 documents gathered during its investigation. The statement reaffirmed the company's commitment to cooperating with French authorities during the investigation.
"We truly regret what has happened in the Syria subsidiary and after learning about it took immediate and firm actions. None of the individuals put under investigation is today with the company," LafargeHolcim Chairman Beat Hess said. "I believe our compliance culture is strong through our entire Group and with our dedicated employees we will overcome individual wrongdoings."
While acknowledging its misconduct, the company pushed against some of the accusations leveled against it. "Lafarge SA will appeal against those charges which do not fairly represent the responsibilities of Lafarge SA," the corporation said.
The statement did not specify which charges the construction giant would appeal but said conduct violations were attributable to "a small group of individuals who have left the group."
LafargeHolcim, which employs 81,000 people in 80 countries, said it was unsurprised at the charges given that eight former managers were already placed under investigation.