French Novelist Patrick Modiano Wins Nobel in Literature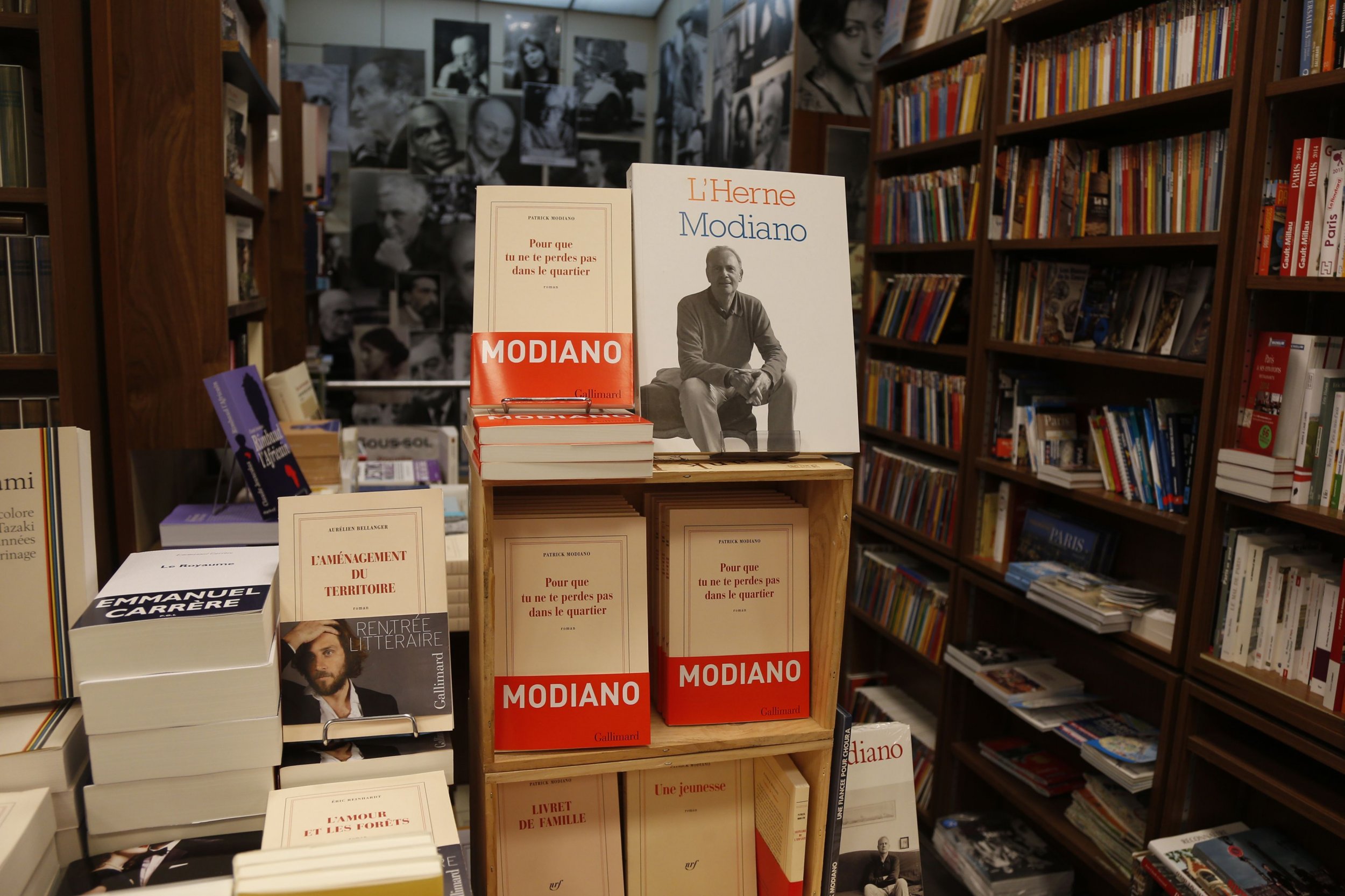 French writer Patrick Modiano, whose work has explored such subjects as memory, destiny and loss, has been awarded the Nobel Prize in literature, the Nobel Assembly announced Thursday.
The committee chose to honor Modiano "for the art of memory with which he has evoked the most ungraspable human destinies and uncovered the life-world of the occupation," Peter Englund, permanent secretary of the Swedish Academy, said at the prize announcement in Stockholm.
"His prose is crystal clear and resonant," Dervila Cooke of Dublin City University told The Associated Press. "A common description of his work is of its 'petite musique'—its haunting little music."
Modiano was born in a suburb of Paris in July 1945, just after the end of World War II, to an Italian Jewish father and a Flemish mother, according to Luxembourg publication Luxemburger Wort. The complicated era, and the family history Modiano was born into, "set the scene for a lifelong obsession with that dark period in history." His debut novel, La Place de l'Etoile (The Star's Place) was published in 1967 when he was only 22 and is considered a significant work of post-Holocaust literature in Germany, according to The Guardian.
The Paris-based writer is well known in France but less so elsewhere, Englund told freelance journalist Sven Hugo Persson after the prize announcement, and his works have been translated more frequently into Swedish than English. Modiano has published more than 40 novels, children's books and film scripts in French, according to the AP, but only six are available in English, NPR said.
In his books, Modiano explores "variations of the same theme about memory, about loss, about identity, about seeking" and "about time," said Englund, who recommends that those unfamiliar with his fiction pick up the novel Missing Person for an introduction to Modiano's work.
His novels are generally short, and while elegant and refined, they are written in simple language, Englund said. "You can read him easily, one of his books in the afternoon, have dinner, and read another one in the evening."
Modiano previously won the Grand prix du roman de l'Académie française in 1972, the Prix Goncourt in 1978 and the Austrian State Prize for European Literature in 2012.
He is the 11th French writer to take home the Nobel Prize in literature—with its 8 million kronor, or roughly $1.1 million, as the award—and the second in the past decade. Jean-Marie Gustave Le Clézio won in 2008.
Last year's prize went to Canadian short story writer Alice Munro, and the previous year's went to Mo Yan, a Chinese author. Modiano was chosen for this year's prize from a short list of five authors—judged by members of the Swedish Academy, which is responsible for selecting the Nobel in literature—out of 271 nominations, according to The New York Times.
Modiano "shuns the limelight and remains humble despite his fame and success," Julien Bisson wrote in France Today in 2011. "Modiano's interviews are few, but his words are priceless."