French Open 2017: Expansion of Roland Garros Aims to Preserve Parisian Style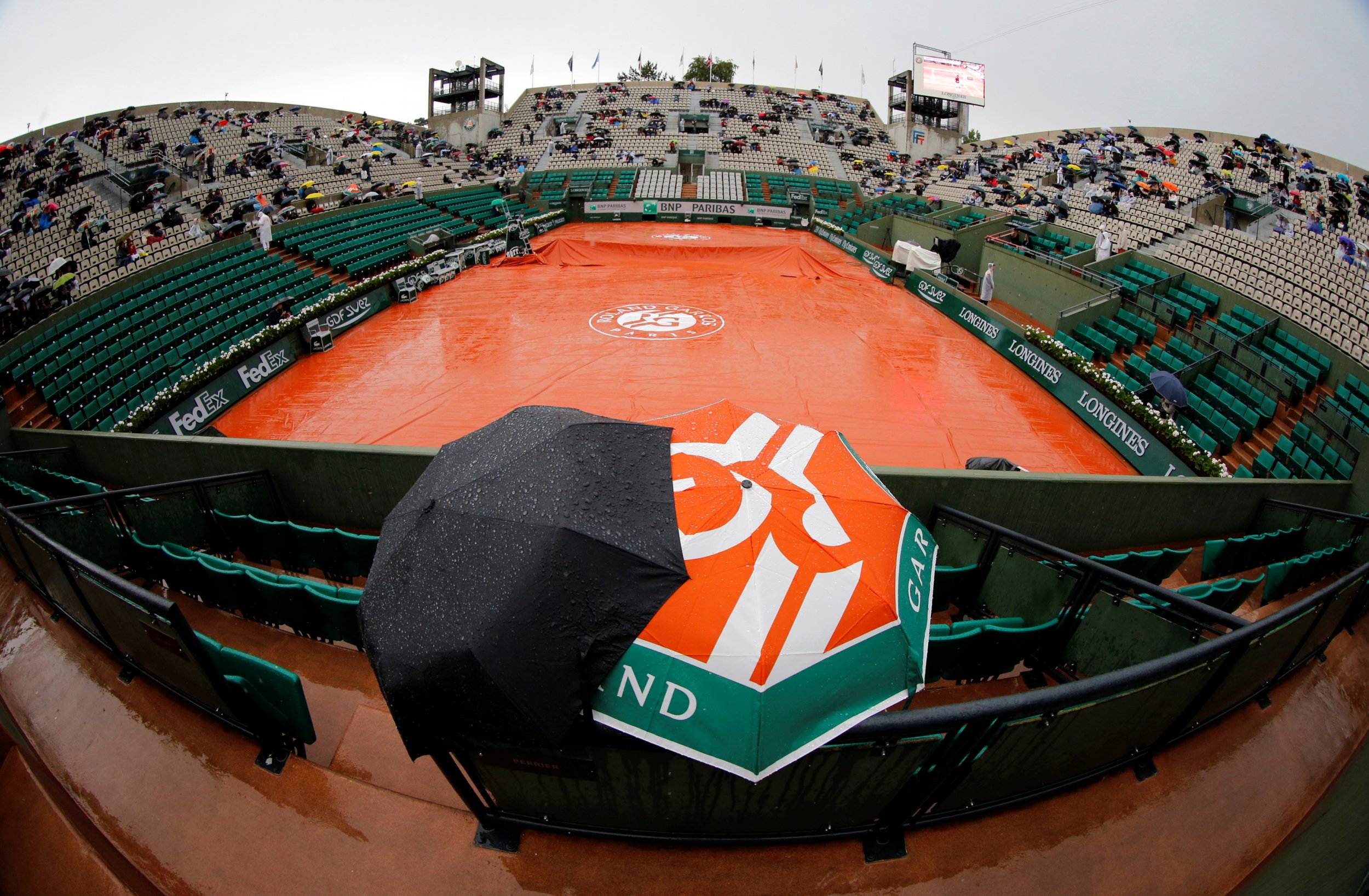 After years of legal battles the French Open has begun to expand its facilities, hoping to match other grand slam events—including having a roof over Centre Court to banish weather delays—while preserving its Parisian pizzazz.
Roland Garros lags behind the other three grand slams in terms of covered courts—the Australian Open has a roof over three courts, the U.S. Open will have a second roof by 2018 and Wimbledon will add a second one by 2019.
The French Open has none, which has had an adverse effect on revenue from television rights since, with a court roof, play is guaranteed now matter how bad the weather may get.
The expanded Roland Garros—which is the only grand slam event played on clay—will be delivered in 2019 with the roof over Centre Court available by 2020, according to Jean-Francois Martins, a deputy mayor of Paris in charge of sports.
Roland Garros has in recent years been at risk of losing its grand slam status, Martins told Reuters.
"In 2010 there was some real competition from Madrid. Spain were the king of clay and they had what it takes to host a grand slam. There was also competition from the Gulf countries, who were ready to offer some crazy prize money," he said.
"The only way for us was to be able to get more spectators."
Court One will be replaced with the "Court des Serres" (Greenhouse Court), flanked by tropical vegetation, and the number of seats increased from 3,600 to 5,000.
Court One, also known as The Bullring given its round shape, was built in 1980 and has been the theater of memorable matches.
"I will personally miss Court One and the memories I keep from those high and low moments spent in that small stadium," said Jim Courier, twice French Open champion in the early 1990s.
"I never lifted a trophy on that court but it will remain my favorite tennis court in the world long after it is gone."
French tennis federation president Bernard Giudicelli believes the Parisian flair of the French Open will be preserved in the expansion of Roland Garros.
"If we decided to stay in Paris (after other plans were drafted to move to the outskirts), it is because we wanted to keep this Parisian identity," he told Reuters.
"Roland Garros is Paris, it's France, its savoir-faire, it's elegance and glam. And the Court des Serres will show just that. It will be a vegetal architecture, completely unique."
Martins added: "The French Open will remain unique because it's almost in central Paris—contrary to Wimbledon or the U.S. Open for example. What will change is that spectators will have a better experience walking around the courts... The venue (up to now) has been too small."
One of the traditional charms of Roland Garros has been the suspense created by the need to halt unfinished matches at dusk due to the lack of a roof, requiring them to resume the next day.
"I agree it was nice to have those (Gael) Monfils v (Fabio) Fognini matches interrupted at 9:43 p.m., for instance, but people who paid to see a match really want to see the end of it," said Martins.
"We have to make sure the matches are seen by as many spectators and TV viewers as possible."
The Roland Garros extension was planned in 2011 but has only just begun after a spate of court cases filed by residents' associations against the move were definitively quashed by French tribunals late last year.
Area residents had argued that the extension would encroach on the nearby Auteuil botanical greenhouse complex.
"We have to admit the (residents') opposition has forced us to make the project better. The Court des Serres would not be that great if it weren't for this opposition," said Martins.