French Election: Emmanuel Macron's En Marche! Would Win Parliamentary Vote: Poll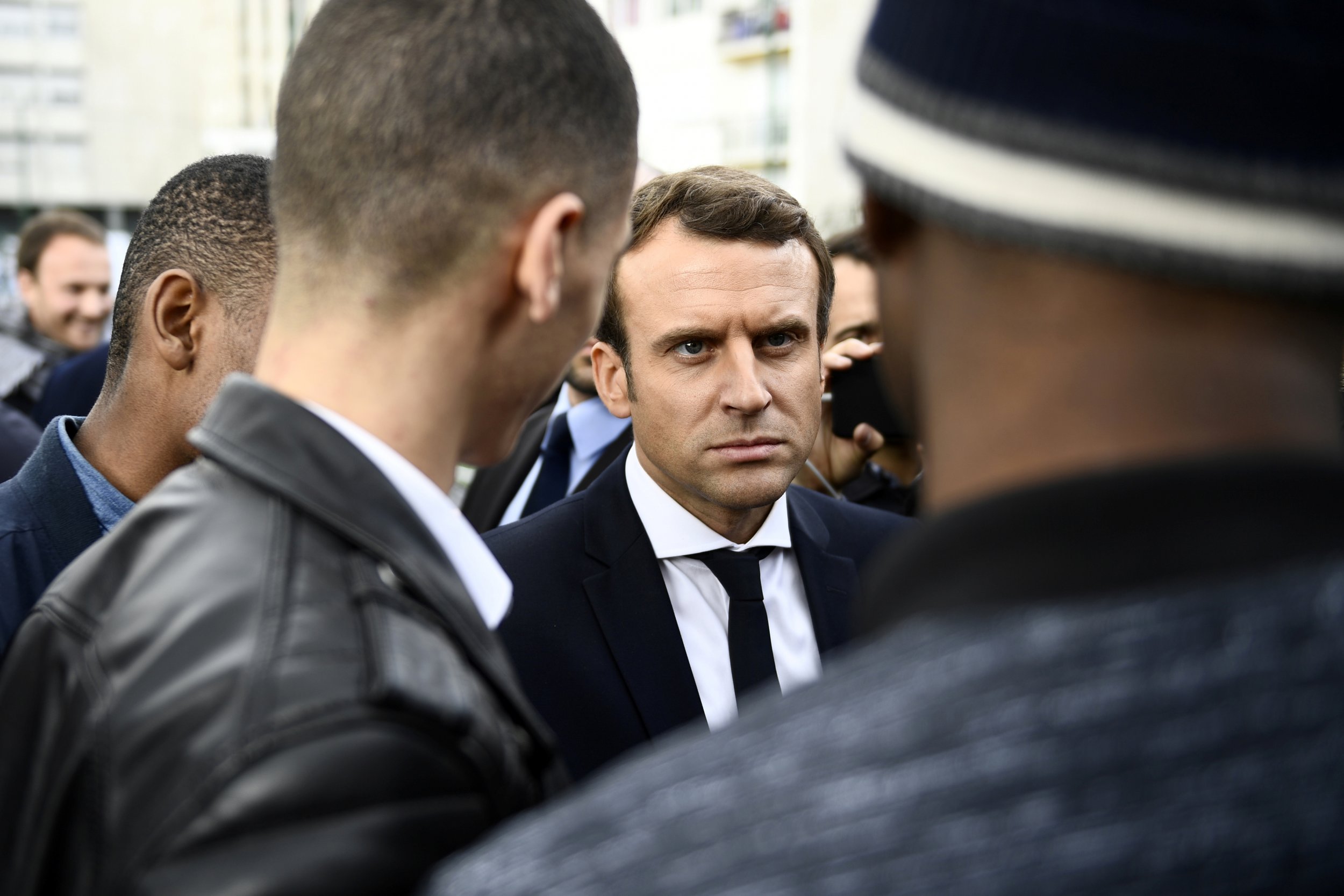 French presidential frontrunner Emmanuel Macron's new party could storm to victory with as many as 286 parliamentary seats in the June elections, according to a poll.
But the survey, which is the first to cover the parliamentary race since 2014, found that neither party represented by the presidential candidates would win an absolute majority by itself in Parliament.
The poll by Opinionway projects 240-286 seats for En Marche!, 200-210 for the center-right Republicans and their allies the Union of Democrats and Independents (UDI), 15 to 25 seats for the far-right National Front, and a collapse for the Socialist Party, which, it says, will fall to between 28 and 43 seats from its current 280.
The final round of the French presidential election is set for Sunday. Macron, the liberal centrist candidate, is expected to win with about 60 percent support from voters, but his far-right rival Marine Le Pen, from the National Front, is registering about 40 percent of support in polls and could still pull off a surprise victory.
Whoever wins will need the support of a prime minister in the National Assembly, the lower house of Parliament, to govern. That makes the June 11 and 18 parliamentary elections crucial.
The prime minister is normally chosen from the dominant party in the assembly: Lawmakers (known as "Deputies") have the power to sack a prime minister, so the dominant party needs to win a majority (289 or more of the assembly's 577 seats) or make deals with other parties in order to shore up their prime minister.
As the Opinionway poll suggests that neither presidential candidate's party would win a majority, it raises questions about their ability to govern smoothly—though it shows that Macron would find it significantly easier to broker a deal than Le Pen.
Both have run as reformers, albeit of different kinds: Le Pen wants to take France out of the Euro currency and introduce new protectionist economic policies, while Macron hopes to liberalize the labor market and slash public spending while expanding some welfare programmes.
Being forced to deal with other parties could restrict either's ability to enact their ambitious programmes. For example, if Macron has to rely on left-wing Socialist support, he might find it harder to push through liberal labor policies.
Both candidates will be especially keen to avoid the nightmare scenario for a French president: "cohabitation," where the prime minister in the assembly comes from a different party to the president.
The right-wing premier Jacques Chirac governed from 1997 to 2002 with a Socialist prime minister, Lionel Jospin, which he found exasperating.
But it is important to treat a poll released so early with caution: Parliamentary campaigns are only just beginning, and the result of the presidential race is also likely to have a major impact.