State of Emergency Should Remain Until Total ISIS Defeat: French PM Valls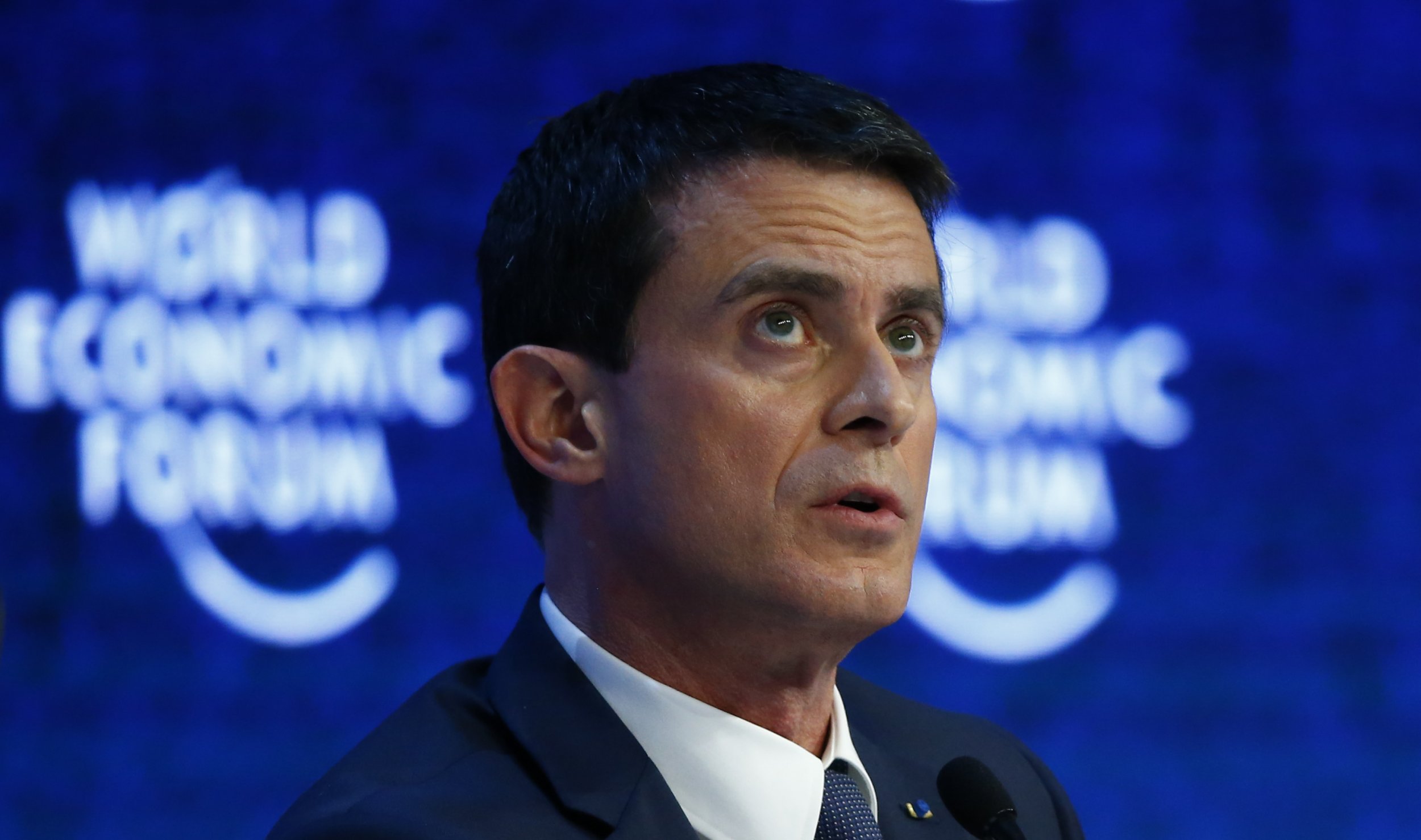 France's state of emergency, declared in response to the attacks in Paris in November, should continue until the "total and global war" against militant group Islamic State (ISIS) is over, Prime Minister Manuel Valls told the BBC.
More police presence and a ban on mass public gatherings are just some of the methods used by the French state to help it hunt down suspects and prevent further attacks. The state of emergency expires in February, but Valls believes the measures should be extended until ISIS, the group behind the November attacks, is defeated.
Speaking to the BBC at the World Economic Forum in Davos, Switzerland, Valls said France is "at war," and that it is right to use "all means in our democracy under the rule of law to protect French people."
When asked how long he believes the state of emergency should stay in place, Valls said: "The time necessary. We cannot always live all the time in a state of emergency."
"As long as the threat is there," he said. Referring to ISIS by its Arabic acronym, Valls said France has to maintain its state of emergency "until we can get rid of Daesh."
"In Africa, in the Middle East, in Asia, we must eradicate, eliminate Daesh," he continued. "It is a total and global war that we are facing with terrorism … The war we are conducting must also be total, global and ruthless."
Valls also separately warned that the migrant crisis was now putting the E.U. at grave risk, as German Chancellor Angela Merkel works to find a joint solution with Turkish Prime Minister Ahmet Davutoglu in Berlin to stem the refugee flow from Syria and the Middle East.