Emmanuel Macron's Migrant Policy Isn't Supported by Most Citizens in France, Poll Reveals
French society is split over whether the government should allow migrants from the Middle East and North Africa to settle in the country, according to a recent poll.
The poll, conducted by the International Market Research Group (IFOP) for the French website Atlantico, revealed that around 54 percent of respondents say they do not want France to take sole responsibility for migrants stranded in charity boats at sea. Around 46 percent of respondents said that European Union member states should share the responsibility for the distribution of migrants in order to take pressure off countries like Italy and Greece, where many migrants arrive by boat.
"Sensitivity to the migrant crisis remains marked by the split between the left and LREM [La République En Marche! Party] on one side (sympathetic French supporters 66% welcome, Socialist Party 76%, LREM 67%) against 28% for the Republicans and 8% for the National Front," the poll read. "Asked more specifically about the fate of the humanitarian ship called 'Aquarius,' which picked up 141 migrants last week, the French express a more measured opinion than last June: 59% of them consider that France should not accommodate the ship," the poll noted.
The poll was conducted just two months after Italy and Malta decided not to permit the NGO ship Aquarius, which had rescued over 600 refugees stranded at sea, from docking on their shores. Italy argued that it has already taken in too many migrants since the refugee crisis began in 2015, and it's time for other EU members to shoulder the burden. Over half of the migrants on the ship said that they hoped to seek asylum in France. It was Spain, however, that eventually took the migrants in.
A month later, France, Germany and Malta agreed to take in an additional 50 migrants each after two additional ships, one operated by the EU border agency and the other by Italy, picked up more migrants near the Italian coast. On Friday, the boat Aquarius picked up an additional 141 migrants off of the coast of Libya, and Italy once again refused to provide them with a safe haven. Spain, too, said that it could not handle a repeat of what took place in June. The boat was eventually forced to dock in Malta, and five EU members—France, Germany, Spain, Portugal and Luxembourg—agreed to receive the new group of refugees.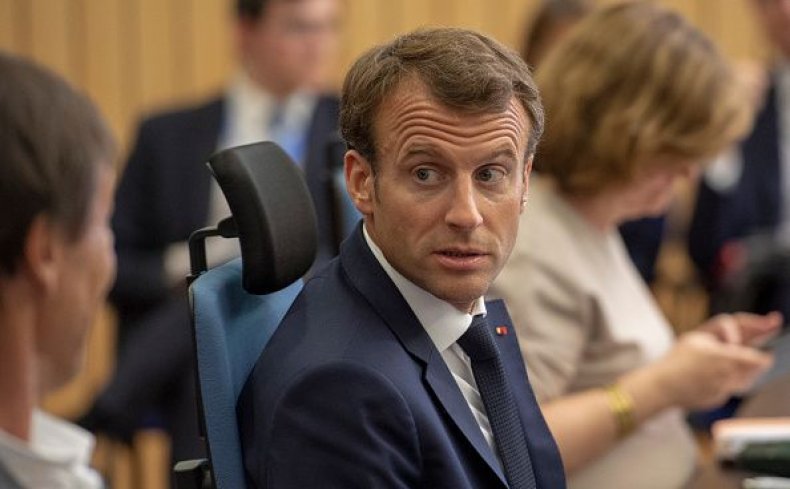 The incidents have sparked a Europe-wide debate over migration—and particularly how to reduce the number of migrants attempting to make dangerous journeys to Europe by boat.
Following a phone call Friday, French President Emmanuel Macron and German Chancellor Angela Merkel, who is also facing some domestic opposition to migration, urged a "coordinated European solution" to the migration issue. Germany, however, is debating whether to pass comprehensive immigration reform legislation.
In April, France passed a new tough immigration law in that makes it harder for asylum seekers to permanently settle in the country. The bill shortens deadlines for asylum applications, doubles the time during which migrants can be detained and hands a one-year prison sentence to people caught entering France without legal permission. Human rights groups have criticized the law, but Macron insists that it will speed up the processing of asylum applications and the deportation of people whose asylum claims have been rejected.
Macron himself has also drawn sharp distinctions between asylum seekers and economic migrants, but he has advocated for sanctions against EU states that refuse to take in asylum seekers.
"You can't have countries that massively benefit from the solidarity of the European Union and that massively voice their national selfishness when it comes to migrant issues," Macron told reporters during a press conference in June.
"I am in favor of sanctions being imposed in the event of no cooperation," he added.
The French president's popularity has dropped significantly in recent weeks after a video showed one of his closest bodyguards beating protesters on May 1.