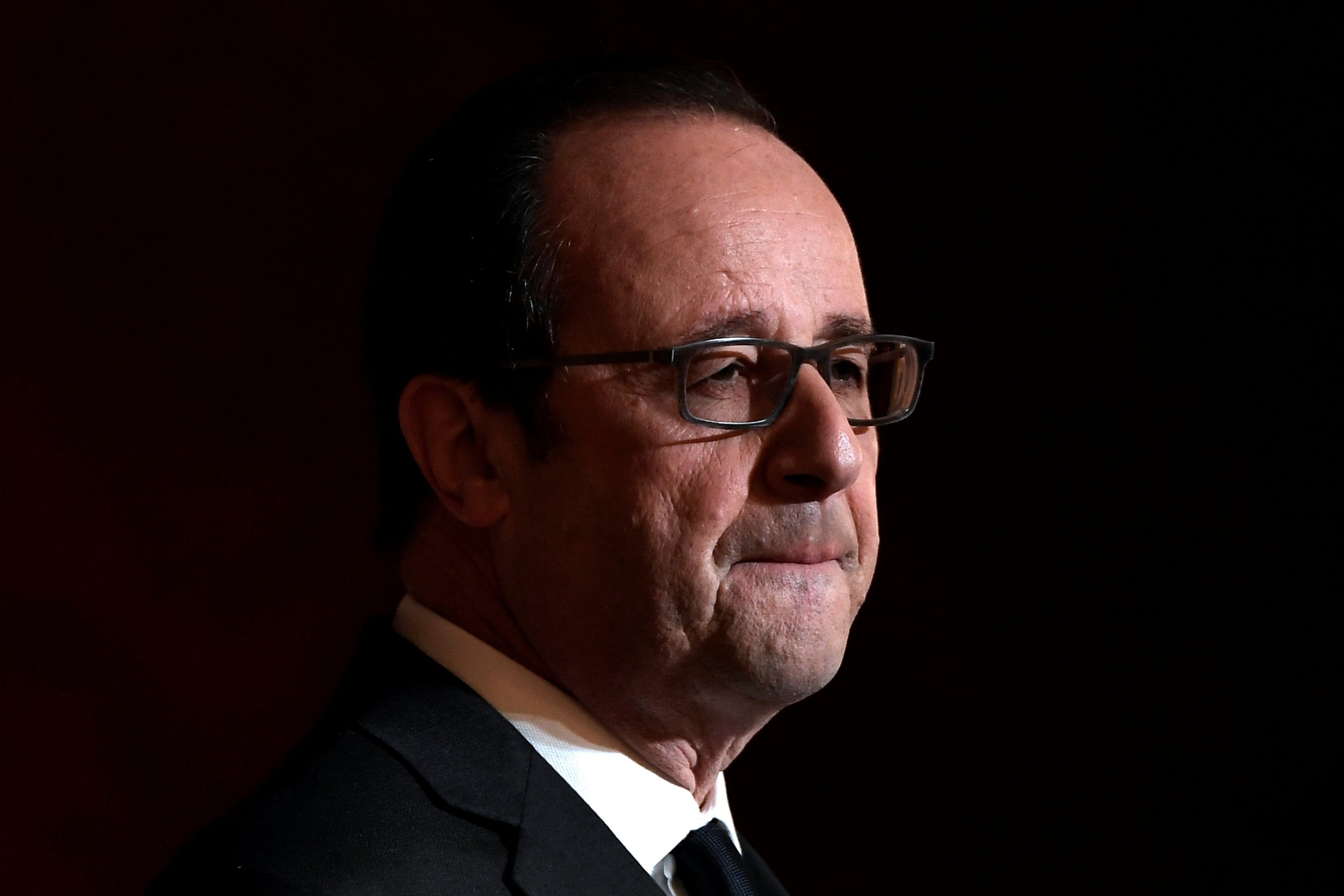 French President Francois Hollande said on Thursday he would not seek a second term in office in the presidential election in 2017, an unprecedented move that leaves the way open for other left-wing candidates.
It is the first time in decades that an incumbent French president has not sought re-election. Hollande is the most unpopular president on record.
"I am aware today of the risk that going down a route that would not gather sufficient support would entail, so I have decided not to be a candidate in the presidential election," a somber-looking Hollande said in a televised address.
All recent polls have predicted that neither Hollande nor any other Socialist candidate would make it past the first round of the election. They predict a run-off battle between center-right candidate Francois Fillon and the leader of the far-right National Front, Marine Le Pen.
The Left is deeply divided as it approaches the election. Several other Socialists, including former economy minister Arnaud Montebourg, have said they will take part in the party's primaries in January. Another of Hollande's ex-ministers, Emmanuel Macron, and leftist firebrand Jean-Luc Melenchon have said they will run in the presidential election but without taking part in the primaries.
There has been tension between Hollande and his prime minister Manuel Valls, who raised the possibility in a weekend interview that he might run in the primaries against his boss.
Hollande beat conservative incumbent Nicolas Sarkozy in an election in May 2012 after a classic leftwing campaign in which he targeted big business and pledged to raise taxes for high earners.
But his popularity soon began to decline with a perceived lack of leadership and flip-flops on key issues, particularly tax reform, which dismayed many on the left. His popularity has been undermined by stubbornly high unemployment and anemic economic growth. Grassroots supporters were further alienated by a pro-business switch in 2014, a wavering over security reforms, and by labor laws that brought thousands out onto the streets in protests early this year.
Hollande's image was also hit by a series of communication mis-steps, including a very public split with his ex-partner Valerie Trierweiler and pictures of him going to visit his new partner on a scooter.
The last straw for some of his closest supporters was the publication of a book by two Le Monde journalists in October. In interviews with them, Hollande criticized several of his allies and others from judges to footballers, in comments that were widely criticized as indiscreet and ill-befitting a president. He also disclosed that French secret services had carried out four targeted killings on his orders.