French President Macron Pushes Back After Intense Backlash Over Tribute to Nazi Collaborator
French President Emmanuel Macron's government has pushed back after intense criticism over public remarks on Wednesday calling a Nazi collaborator a "great soldier."
The president called the backlash a "false controversy" on Thursday, French newspaper Le Figaro reported. "There was never any question of having an individual celebration [for the soldier Marshal Philippe Pétain]."
"We must recognize the truth of [Pétain's] story but remain in our duty to remember and stay with the consequences of the indignity that has been recognized," he added.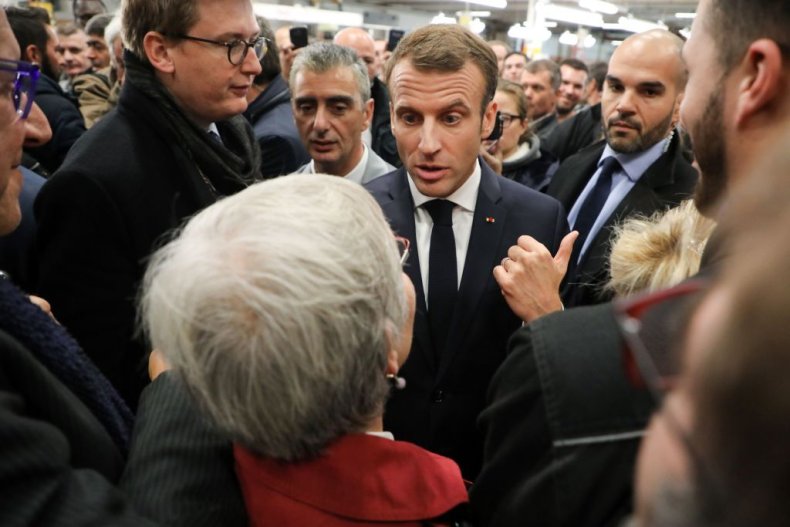 Macron has faced outrage from politicians and Jewish leaders for his Wednesday comments, in which he suggested that France should pay homage to Pétain for his contributions during World War I. Although the president also recognized that Pétain had later collaborated with the Nazis to deport French Jews to death camps during the Holocaust of World War II, he argued this did not erase his past contributions to France.
"Marshal Pétain was also a great soldier during World War I" even though he made "fatal choices during the Second World War," the president said, France 24 reported. "It's right that we honor the marshals who led France to victory," he added.
His comments led many to believe that France would officially commemorate Pétain during ceremonies to mark the 100th anniversary of the end of World War I this weekend. Many political opponents and leaders in the Jewish community lashed out at the president's characterization of the Nazi collaborator.
"Macron, this time, it's too much. The History of France isn't your toy," far-left leader Jean-Luc Mélenchon tweeted. "This anti-Semitic traitor cannot be granted amnesty by the caprice of Macron."
Former President François Hollande tweeted: "History doesn't isolate a single stage, even a glorious military career. It judges the immense and unworthy responsibility of a marshal who deliberately used his name and prestige as a cover for treason and the collaboration and deportation of thousands of Jews in France."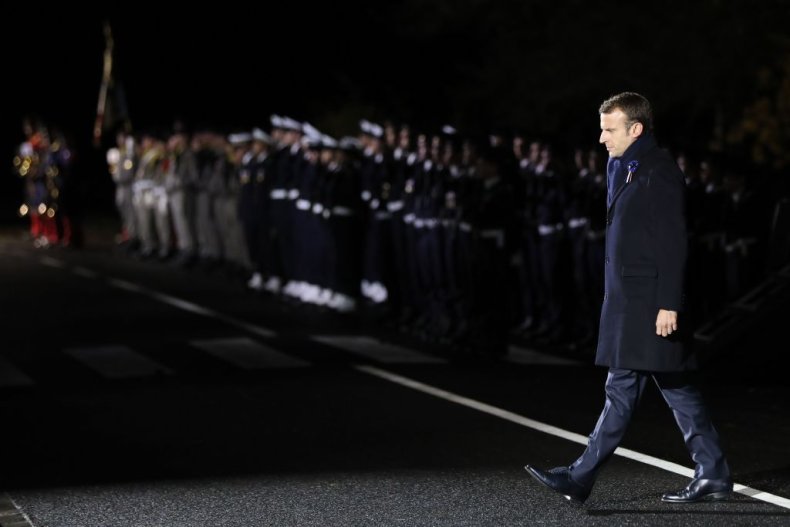 Francis Kalifat, president of France's leading Jewish organization, the Representative Council of Jewish Institutions in France (CRIF), told the Associated Press that he was "shocked" by Macron's statement.
"Pétain was the person who allowed the deportation of 76,000 French Jews to death camps. Pétain signed the (law on) the status of Jews that meant Jews were excluded from public functions, education and forced to wear the Jewish star," Kalifat explained.
Benjamin Griveaux, a spokesman for the French government attempted to allay concerns over the president's remarks with a Facebook post. "No tribute will be given to Pétain on Saturday," he said.
Macron "has always been extremely clear about the responsibility of the French State in collaboration and the Shoah [Holocaust]," he added.
The controversy is just the latest in a long series of gaffes by the French leader, who has seen his approval ratings plummet in the past few months. A poll released at the end of October showed that only 26 percent of French now support the 40-year-old leader, down four more percentage points from September. Conversely, 71 percent of those surveyed said they have no confidence in the president's ability to manage the country.