French President Macron Throws Shade at Donald Trump: He's Not a 'Classical Politician'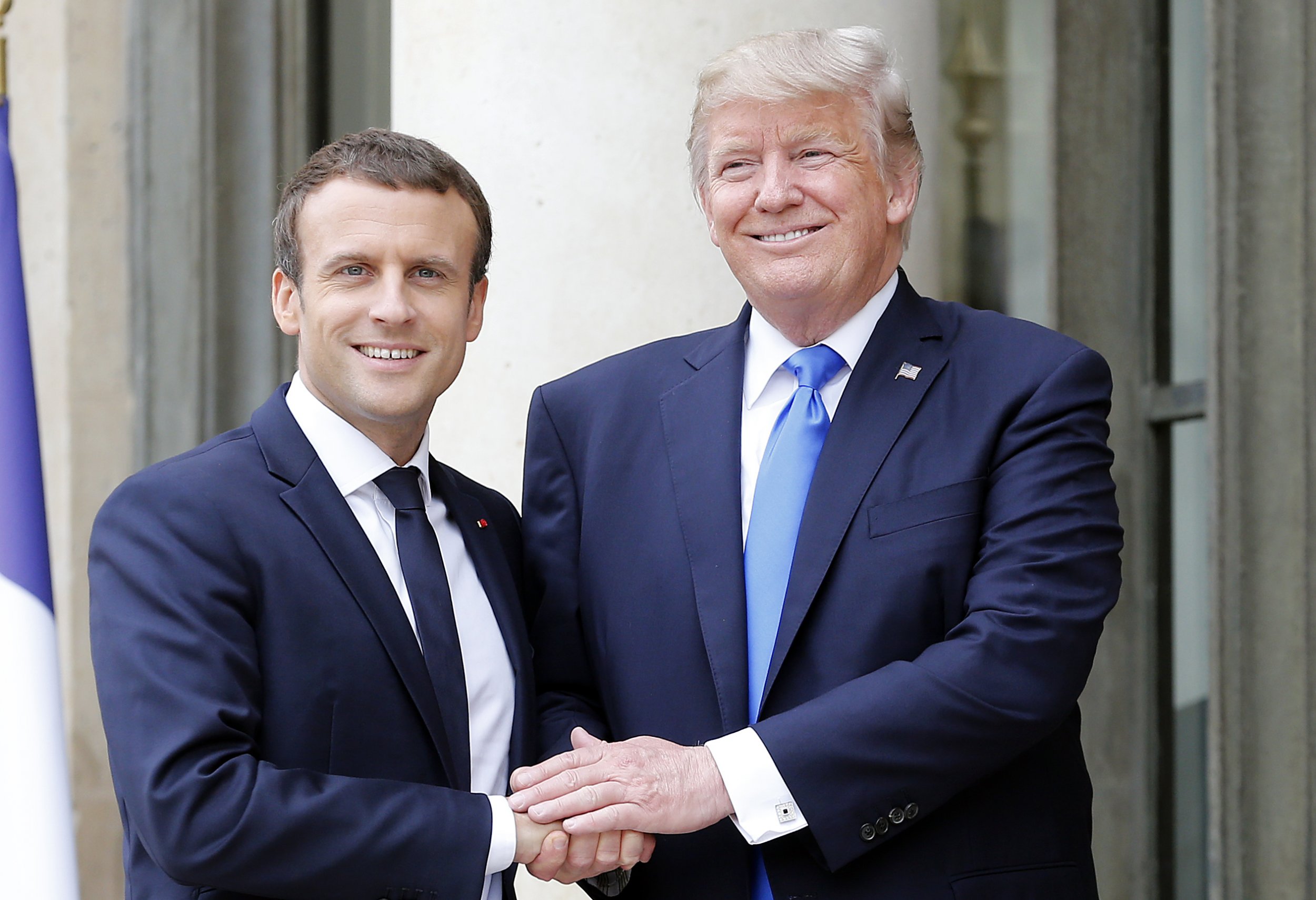 Emmanuel Macron has managed to pay Donald Trump a rather backhanded compliment while insisting the pair are on good terms, stating in an interview: "He's not a classical politician."
The French president, who shared a strange, much-reported upon handshake with Trump in July last year, made the comments in a Sunday interview with the BBC's Andrew Marr Show.
"I'm always extremely direct and frank. He is. Sometimes I manage to convince him, and sometimes I fail," Macron said of the U.S. president, with whom he claimed he had "built a very strong relationship."
Despite the French president's insistence that he and Trump were on good terms, he did not shy away from examining the areas on which they differ, including the Paris Climate Pact, and Trump's recent reported reference to people from "shithole" countries attempting to come to the U.S.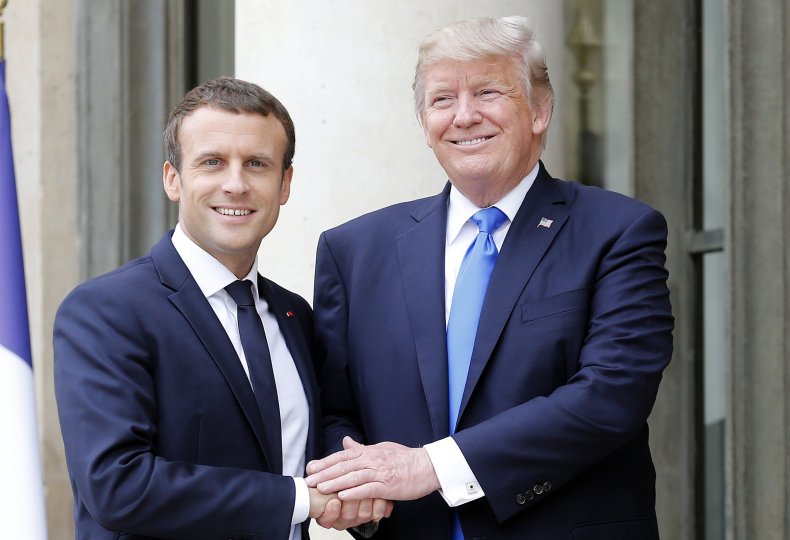 The Washington Post reported that Trump made the comment on Thursday, with several people briefed on the meeting alleging the president said: "Why are we having all these people from shithole countries come here?" while discussing Haiti, El Salvador and several African countries.
"Why do we need more Haitians?" Trump added, according to people familiar with the meeting. Trump has denied using the reported language, though said he had used strong rhetoric in the meeting about creating a deal on immigration legislation.
Discussing the now infamous conversation, Macron said: ""It's not a word you can use," adding, "we have to respect all the countries."
"I think a lot of our issues in both the Middle East and in Africa is due to a lot of frustrations due to a lot of past humiliations," he said, but stressed that Trump's tweet should not be the focus of discussions.
Paying his colleague what appeared to be a backhanded compliment, Macron observed Trump is "not a classical politician ," explaining Trump's "humoring people" elected him.