French President Emmanuel Macron is using President Donald Trump's own tricks against him when it comes to the ongoing trade war between the U.S. and Europe, according to a new report.
Meeting on the sidelines of the NATO summit in Brussels earlier this month, Macron allegedly told Trump that he had read the president's book The Art of the Deal and would use the negotiating techniques against Washington.
"I read the Art of the Deal," the French president told Trump, Axios reported. "I know that we need to retaliate first so we have some leverage in the negotiation."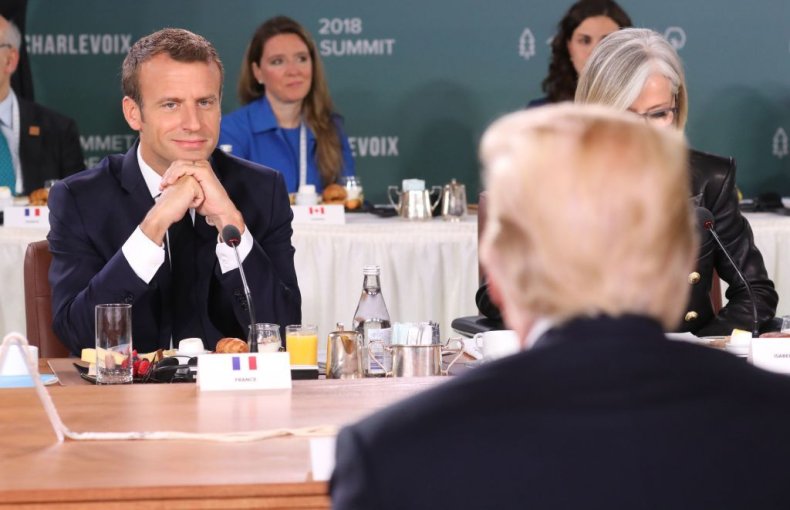 The French leader made the comments while discussing Trump's new tariffs on aluminum and steel coming from abroad. In June, the White House announced an additional 25 percent tax on steel and 10 percent on aluminum imported to the U.S., including from traditional allies in Europe and North America. In response, the EU enacted retaliatory levies on U.S. products.
According to Axios, Europe's response was intended to inflict as much "political pain" on the Trump administration as possible, targeting top American brands such as Harley-Davidson and Levi's jeans as well as Kentucky's bourbon industry. The tariffs target many products produced in traditional Republican strongholds. For instance, Harley-Davidson motorcycles are manufactured in Wisconsin, the home state of Republican House of Representatives Speaker Paul Ryan.
A source in the Trump Administration told Axios that Trump "has respect for the adversaries that have the balls to take it to him like he takes it to them."
France appears to have taken this knowledge to heart, repeatedly coming out strong against Trump and his isolationist trade policies.
Over the weekend, France's Finance Minister Bruno Le Maire took aim at Trump's trade policies, referring to them as "the law of the jungle."
"The law of the fittest—this cannot be the future of global trade relations," Le Maire said, according to the BBC. "The law of the jungle will only turn out losers, it will weaken growth, threaten the most fragile countries and have disastrous political consequences."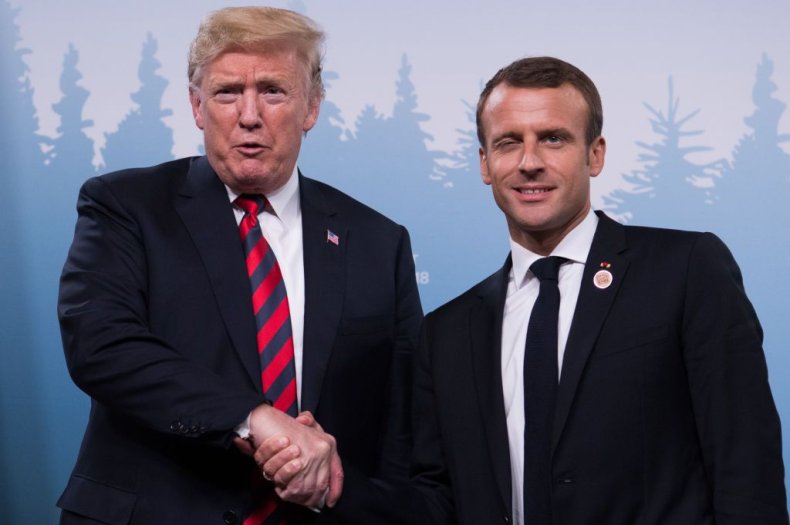 Le Maire also took a tough stance against the White House earlier this month, saying that "war has already started" between the U.S. and Europe, highlighting Trump's trade policies. "Our reaction should be united and strong to show that Europe is a united and sovereign power," he said.
Before the Group of Seven (G-7) summit that took place in Canada last month, Macron told reporters that the other nations in the group did not need the support of the U.S.
"The six countries of the G-7 without the United States are a bigger market taken together than the American market," Macron said. "We don't mind being six, if needs be."