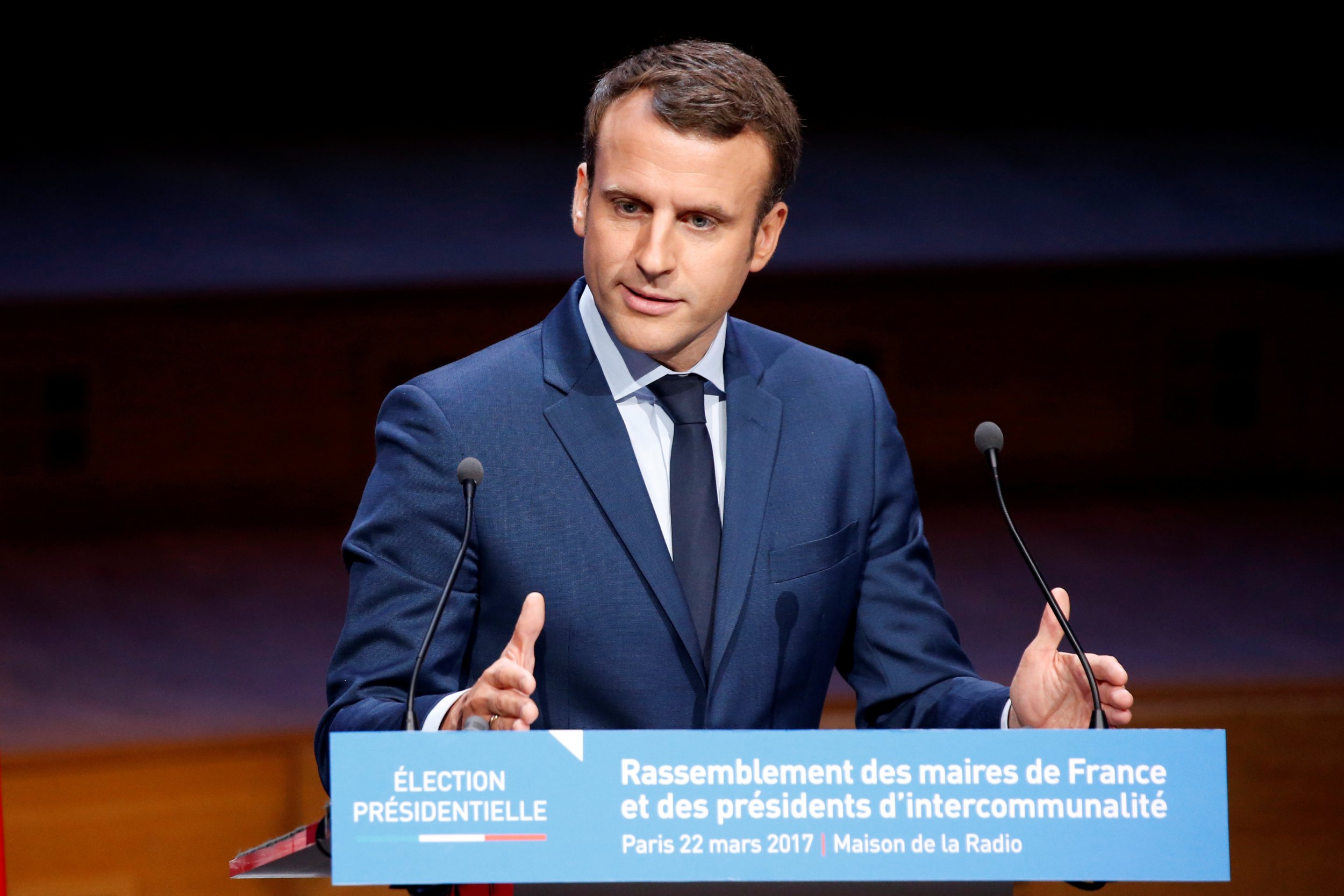 French presidential candidate Emmanuel Macron will force technology companies such as Google, Apple and Facebook to share encrypted messages with security officials under plans to tackle terrorism, he said.
Macron announced his security plan at the Paris launch of his centrist movement, En Marche!, on 10 April, when election campaigning officially began.
"The internet has become an essential element of terrorism and therefore it must become a decisive element in the fight against terrorism," he said.
"If I get elected, France will, as of this summer, undertake a major initiative aimed at the big internet companies so that they accept a legal framework for requisitions of encrypted services in the context of counter-terrorism efforts," Macron told a news conference.
He introduced a five-point strategy to bring in new legal powers across Europe, adding that it was no longer "acceptable" for tech companies to say that they could not release information shared by suspects because of a contractual obligation to their clients.
Macron referred to the problems U.S. authorities faced last year when Apple refused to the unlock the iPhone of the San Bernardino shooter.
After the shooting in Westminster, London, in March 2017, British officials called on tech companies such as WhatsApp to help police gain access to messaging services and track suspects' communications.
Polls predict that Macron and National Front leader Marine Le Pen will make it through to the second round of the election on 7 May. They are currently tied in first place, according to a Kantar Sofres poll published late on Sunday (9 April).
Facebook declined to comment on the measures and Apple and Google had not responded to Newsweek 's request for comment at time of publication.