France Presidential Election: Who Is 'French Tony Blair' Emmanuel Macron?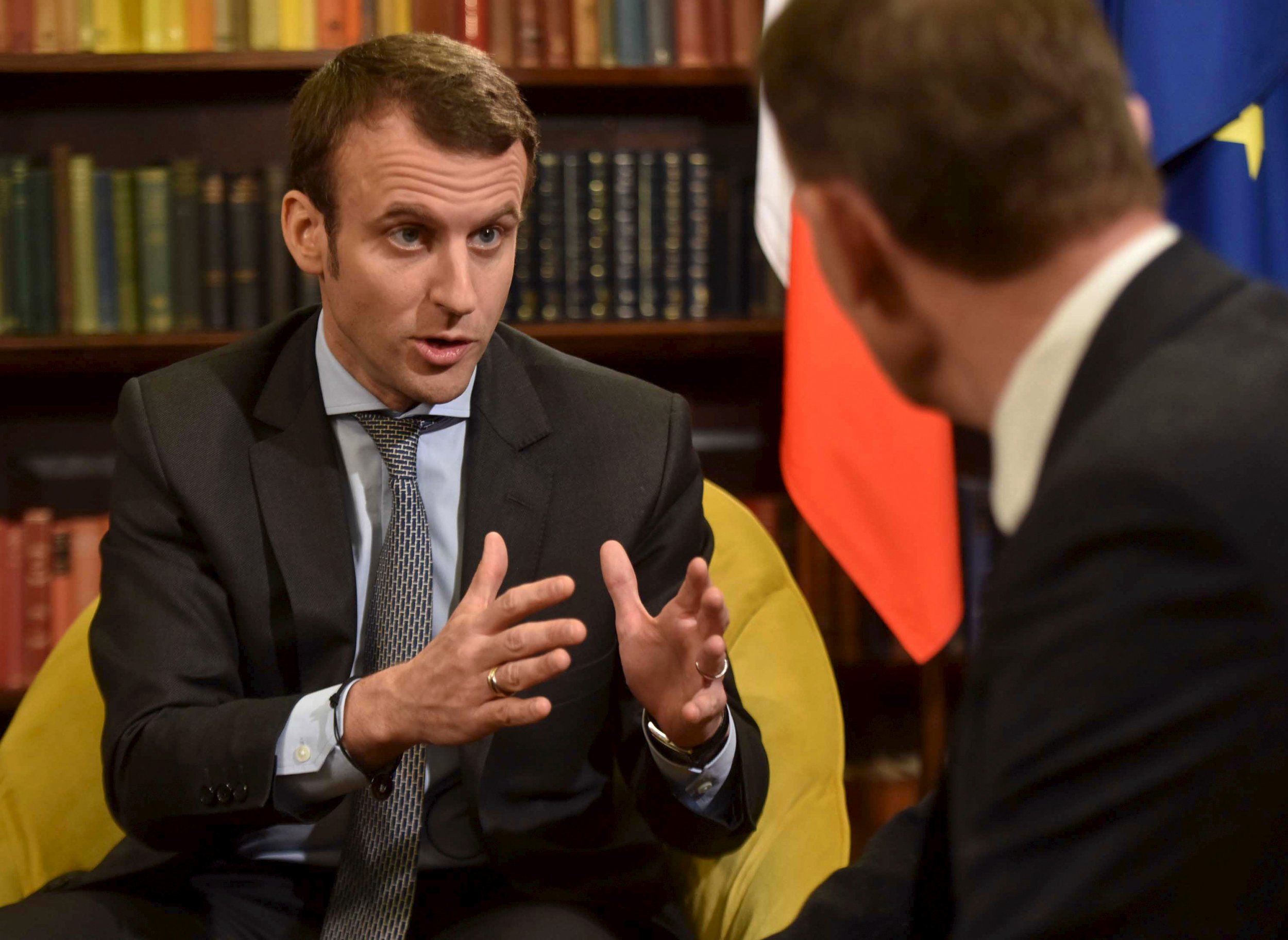 One of Europe's biggest will-he-won't-he stories came to a close Tuesday with an answer: Il le fera! (That's "he's gonna do it" in French, for the uncultured among you).
Emmanuel Macron, the ex-banker, former economy minister and lover of turtlenecks (see here for a glorious example) is to make a bid for the presidency in the 2017 election, his aides have told AFP.
Macron, born in Amiens in 1977 and educated like much of France's political elite at the Ecole Nationale d'Administration in Strasbourg, has been described as the "French Tony Blair." The comparison has its limitations, but there are some useful parallels.
Where Blair has been described as a kind of centrist entrant to the British Labour Party (the British politician Roy Jenkins once said he "climbed up the building from the outside"), Macron was parachuted into President Francois Hollande's Socialist administration without winning an election or even being a party member, leaving a career in finance to become Hollande's deputy chief of staff in 2012.
Blair, along with then-U.S. President Bill Clinton, espoused a "third way" ideology, aimed at dragging traditional parties of the left towards a more liberal economic approach and grabbing new votes.
Macron was a member of the "Les Gracques" clique of reformist left-wing economists who wanted to pull off a similar trick with the Socialists in the late 00s, and in the Hollande government became associated with pushes for economic liberalization, including controversial labor market reforms that went on to spark formidable union opposition.
Now, Macron will hope that, despite rising populism and concern about globalization, immigration and the erosion of traditional social mores, France can be persuaded to back a "third way" just like Britain did in 1997.
Unlike Blair, though, or other reformist left wingers like Italy's Matteo Renzi, Macron lacks the backing of a party, enjoying the support only of his own freshly launched "En Marche!" political movement.
Once he formally declares a presidency bid (AFP reports he'll do so by December 10), he faces a tough fight. The presidential field is broad, and contains right-wingers including former president Nicolas Sarkozy and popular ex-Prime Minister Alain Juppé, insurgents like Socialist left-winger Benoît Hamon, and scourge of the political elite Marine le Pen, the National Front leader predicted to ride a wave of popular discontent and anti-immigrant sentiment at least as far as the second round of voting.
A poll last month by Kantar Sofres-OnePoint put Macron at 14 percent, ahead of Hollande (9 percent), but trailing le Pen and Juppé, who each had the support of 28 percent. Gut instinct tells any global political observer that 2016/17 is not the easiest time to stand on a centrist, reformist, technocratic platform in a crowded field amid turmoil in Europe.
But Macron is a shrewd political thinker who knows when to stick to his beliefs and when to play the game (he opposed the sale of French video start-up Dailymotion to a Chinese company, against his free-market instincts, for example). He's got a lot ranged against him and there are good reasons to think he'll crash. But with politics as unpredictable as they are, it would be a mistake to write him off.
"I think it's too soon to say the center has been defeated. Ultimately, I don't think it will," Blair said recently. Will 2017 be the year he's proved right?