French Presidential Election: Markets and Political Moderates Relieved at First Round Result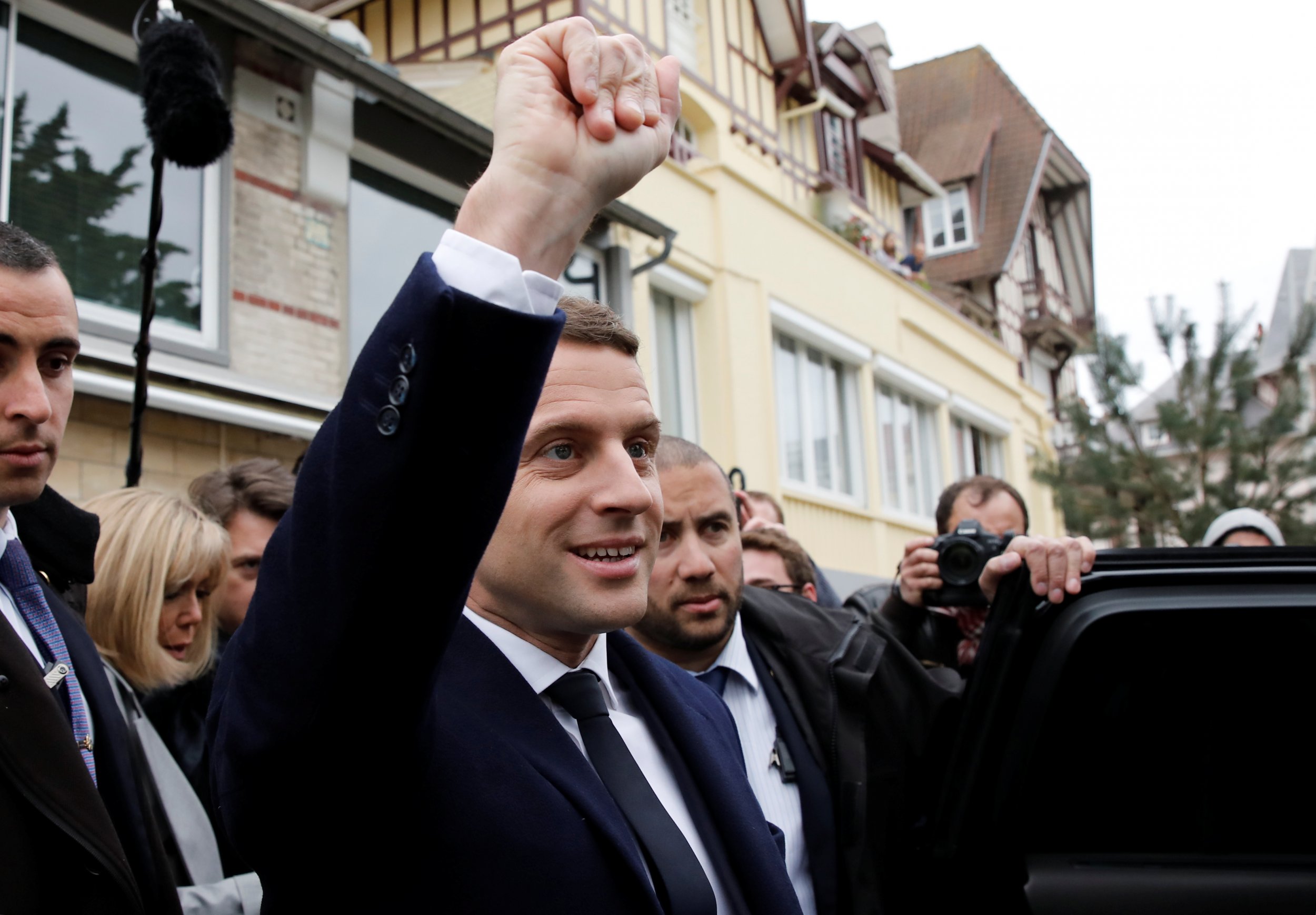 Europe's financial and political establishments have reacted to the French presidential election's first-round results with a collective sigh of relief.
The vote on Sunday saw independent centrist Emmanuel Macron and far-right National Front leader Marine Le Pen proceed to the second round runoff, set for May 7. The pro-EU, economically liberal Macron is projected to win easily.
The euro currency rose 2 percent to its highest point since mid-November after the results were announced.
"Macron will be reassuring to markets, with his pledge to lower corporate taxes and to lighten the administrative burden on firms. He basically represents continuity," Octavio Marenzi, chief executive of the financial research consultancy Opimas, told the BBC.
European politicians also leaped on the result. Macron's rivals across the political spectrum, including the center-left Socialist Party candidate Benoît Hamon and the center-right Republican candidate François Fillon, rushed to endorse him as the only alternative to Le Pen.
The independent leftist candidate Jean-Luc Mélenchon was a notable exception; he declined to endorse either candidate because, he said, he has no mandate to comment on the second round.
Elsewhere in Europe, moderate politicians queued up to pay tribute to Macron.
Germany's center-left foreign minister Sigmar Gabriel said he was "sure" Macron would win the runoff, and European Commission President Jean-Claude Juncker congratulated Macron and "wished him all the best," according to Juncker's spokesman Margaritis Schinas.
In Britain, political Twitter briefly turned into a contest as to who knew Macron best.
Former Conservative finance minister George Osborne tweeted, " Congratulations to my friend @EmmanuelMacron. Proof you can win from the centre. At last, the chance for the leadership that France needs."
Not to be outdone, the opposition Labour Party's Chuka Umunna, a former shadow business secretary, tweeted a photo of him and Macron together.
But for French media, there was an additional focus on the historic nature of the results.
Many outlets noted that this marks the first time under France's current political system that no mainstream center-right or center-left party has reached the second round, and the candidates are both under 50, notably younger than previous incumbents.
Le Monde , France's paper of record, called the outsider Macron's tearaway success a "mad accession" of a "novice in politics."