French Prime Minister Warns Of At Least Three More Years of 'Sacrifice' Ahead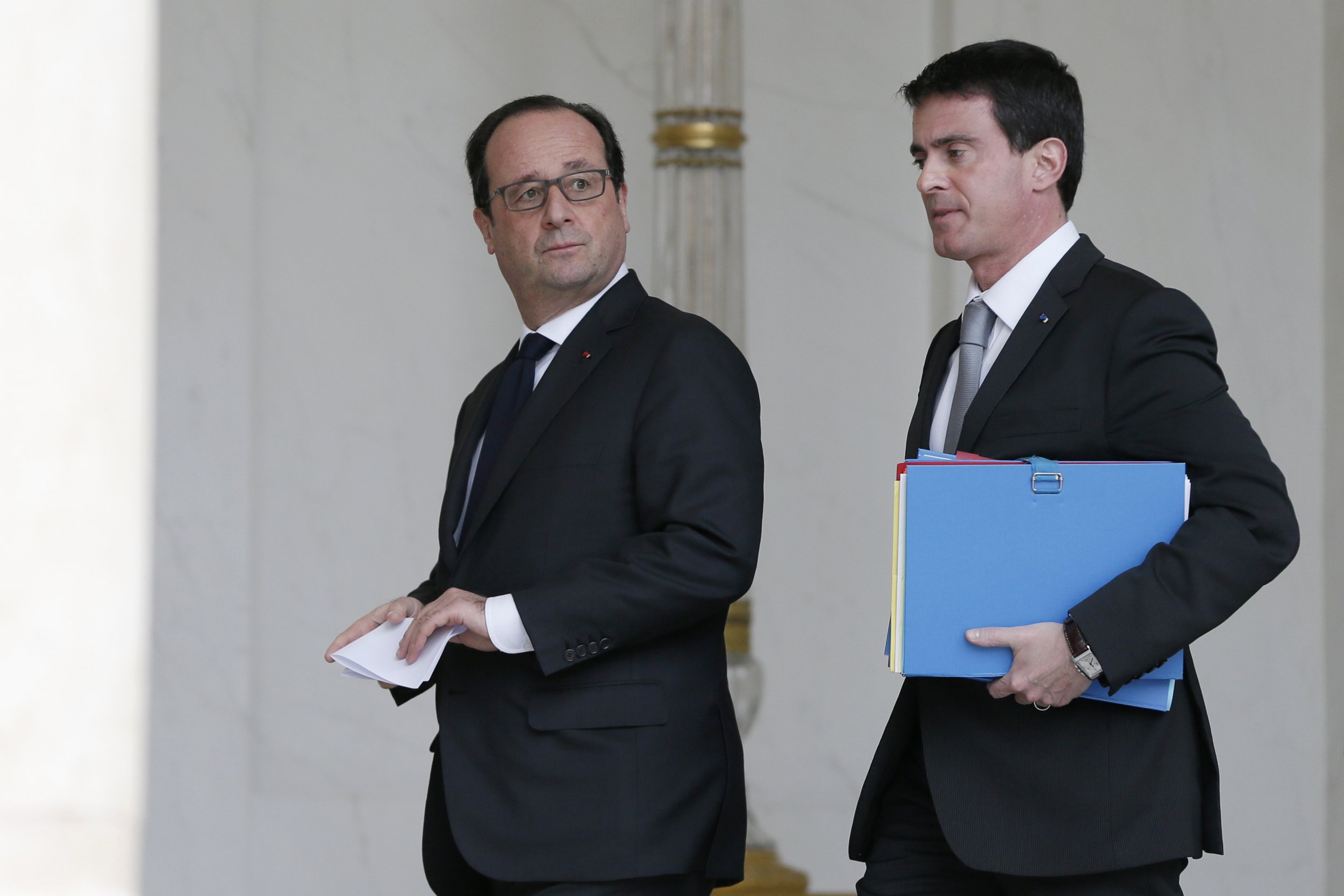 French Prime Minister Manuel Valls has warned his country faces at least three more years of 'sacrifice', in an interview with Spanish newspaper El Mundo, after being named the publication's man of the year on Monday.
"I am not going to tell the French people that in two or three year's time it will be the end of making sacrifices," Valls said.
"We have to take measures in the coming years which will make France stronger, which will make businesses more competitive, which will make the public sector more effective, with fewer taxes," the French prime minister added.
Valls explained that the French government will continue cutting public spending regardless of whether there are any signs of economic growth in the coming three years, arguing that "if we do otherwise, we will lose what we have gained."
Valls, who was born in Catalonia, Spain to a Catalan father and a Swiss mother, was referred by El Mundo as: "The Spaniard who wants to change France". Indeed the prime minister, who was once described as "the closest thing France has to a Tony Blair" Britain's former Europe minister Denis MacShane, has retained relative popularity unlike his fellow socialists such as President Francois Hollande.
An Ifop poll published in France's Le Parisien newspaper last month showed only 29% of French voters had a positive opinion of Hollande while 61% thought positively of Valls, who has only been prime minister since he replaced Jean-Marc Ayrault after his resignation in March this year.
According to Valls his economic strategy not only has the backing of his party but also of the French voters.
"The people of France are ahead of their government when it comes to our reforms. The majority of activists, regional presidents, mayors and the vast majority of socialist MPs and senators understand and back our programme," Valls added.
According to Valls, in 2015 he will have to determine the distribution of a €21,000 million public budget spread between local councils, regional governments and state departments, with a similar task outlined for the two years following.
"When I became prime minister many said that this law would never be passed but we have already won a vote of confidence twice," Valls said.
When asked if his popularity rating tempted him to consider running for president in 2017, Valls added it did not.
"As prime minister this is not something I should even be talking about. If the French people, who have entrusted me in my role as prime minister read in El Mundo that I was speaking about a different political mission they would cease to trust me," Valls said.
Unemployment has risen rapidly in France over the last year, with President Hollande failing to reduce the record high rate of people looking for work below 10%. Hollande has vowed not to seek re-election if he fails to reverse this trend and some have touted Valls as his potential successor.