French Rush to Buy New Charlie Hebdo Edition After Attacks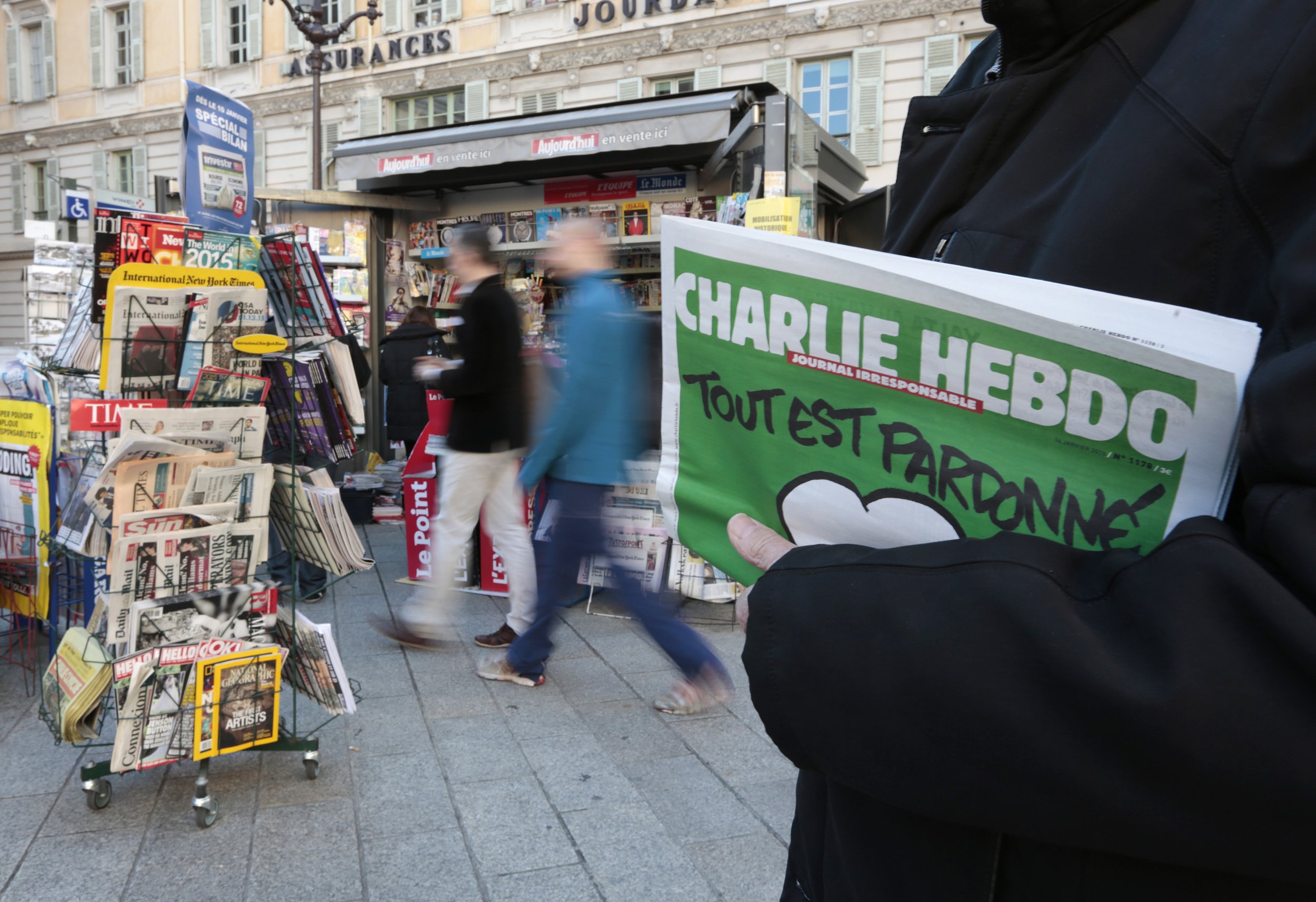 The first edition of Charlie Hebdo published after the deadly attacks by Islamist gunmen sold out within minutes at newspaper kiosks around France on Wednesday, with people queuing up to buy copies to support the satirical weekly.
"I've never bought it before, it's not quite my political stripes, but it's important for me to buy it today and support freedom of expression," said David Sullo, standing at the end of a queue of two dozen people at a kiosk in central Paris.
A print run of up to three million copies has been set for what has been called "the survivors' edition", dwarfing the usual 60,000 run. But still, many outlets were selling out fast.
"It's important for me to buy it and show solidarity by doing so, and not only by marching," said 42-year old Laurent in the same queue, adding he had no guarantee he would get a copy because he had not reserved one the day before.
A few blocks away, by Jules Joffrin metro station in northern Paris, one newspaper seller said people were already waiting outside her shop when she opened at 6:00 am. "I had 10 copies - they were sold immediately," she said.
The newsagent at Gare du Nord rail station said it opened at 5:15 am local instead of the usual 6:00, and its 200 copies sold out in less than 15 minutes.
Seventeen people died in Paris in three days of violence that began with the attack by two Islamist gunmen on the offices of Charlie Hebdo on Jan. 7 - in which 12 people were killed - and ended with a siege at a kosher supermarket two days later.
At least 3.7 million marched through Paris on Sunday to honor the memory of the journalists, police officers and supermarket customers who had died.
The front page of Charlie Hebdo's Jan. 14 edition shows a cartoon of a tearful Mohammad with a sign "Je suis Charlie" (I am Charlie) below the headline: "Tout est pardonné" (All is forgiven).
"I wrote 'all is forgiven' and I cried," Renald "Luz" Luzier, who created the image, told a news conference on Tuesday at the weekly's temporary office at left-wing daily Liberation.
"This is our front page ... it's not the one the terrorists wanted us to draw," he said. "I'm not worried at all ... I trust people's intelligence, the intelligence of humor."
Grand Mufti Warning
Inside the edition, the weekly's usual irreverent humor was on display. One cartoon shows jihadists saying: "We shouldn't touch Charlie people ... otherwise they will look like martyrs and, once in heaven, these bastards will steal our virgins."
"What makes us laugh most is that the bells of Notre-Dame rang in our honor," the newspaper, which emerged from the 1968 freedom movement and has long mocked all religions and pillars of the establishment, wrote in an editorial.
All proceeds from the sale of this week's edition will go directly to Charlie Hebdo, in a windfall for a publication that had been struggling financially, after distributors decided to waive their cut. The cover price was three euros ($4). A call for donations has also been aired on national media.
In Charenton on the eastern edge of Paris, queues formed in the early morning darkness at the normally quiet newspaper stand near the metro, until people got closer to a notice by the door saying "Charlie Hebdo: none left".
The newspaper seller said he hoped to get more copies on Thursday but was refusing to take reservations.
Digital versions will be posted in English, Spanish and Arabic, while print editions in Italian and Turkish will also appear.
At a news briefing on Tuesday, U.S. State Department spokeswoman Marie Harf said: "We absolutely support the right of Charlie Hebdo to publish things like this. Again, that's what happens in a democracy. Period."
However Egypt's Grand Mufti warned the newspaper against publishing a new Mohammad caricature, saying it was a racist act that would incite hatred and upset Muslims around the world.