French Senate Rejects Plans to Punish Prostitute's Clients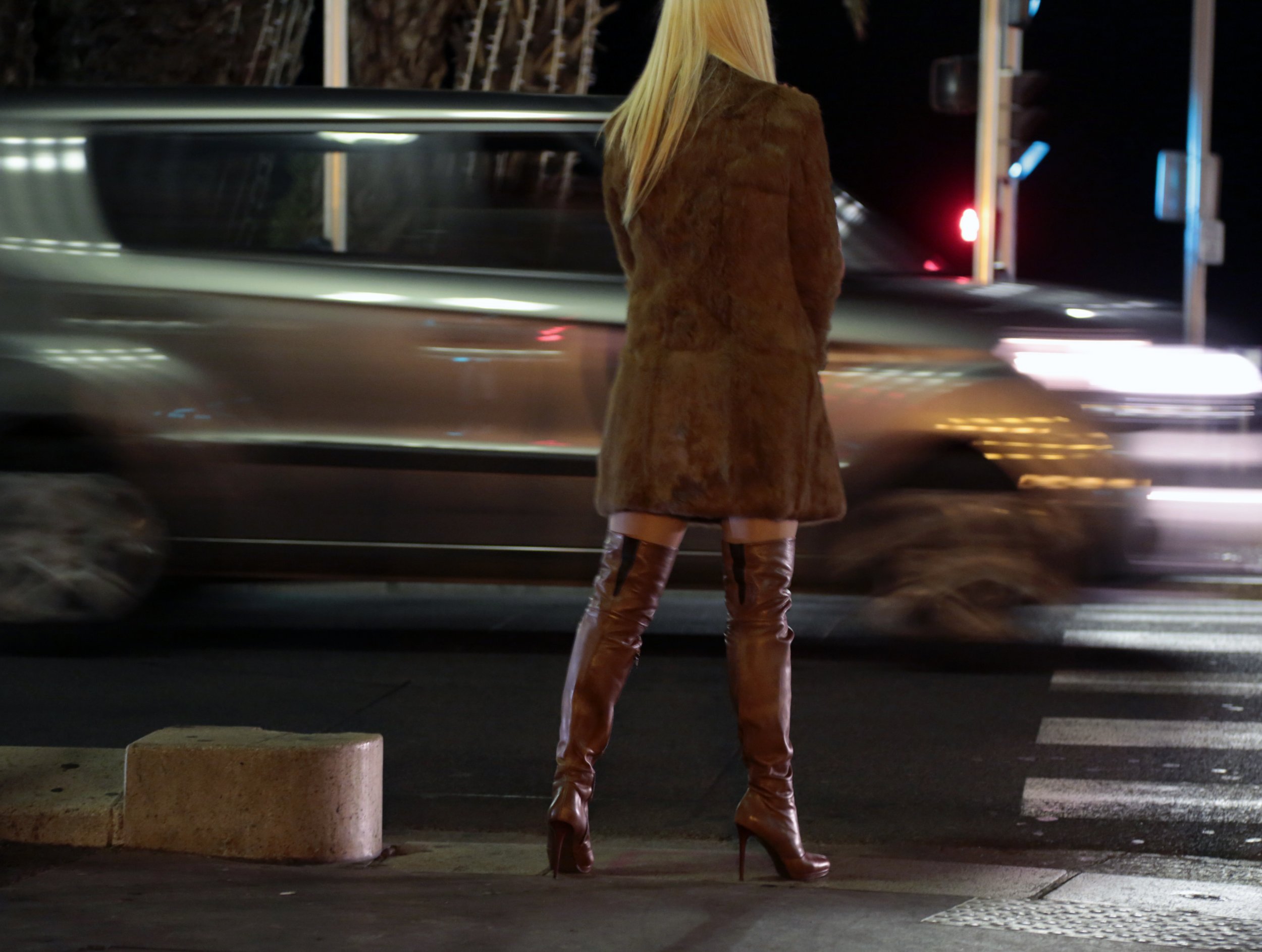 Sex workers in France were left infuriated after senators scrapped a bill to target solicitors of sex work and reinstated punishments for prostitutes yesterday, a move one organisation labelled "political game-playing".
The Senate, which holds a conservative party majority, rejected a bill passed by the National Assembly (the lower house of the French parliament) in 2013 to criminalise the clients of sex workers, making them liable for fines of up to €1,500 for a first offence and double that for repeated breaches.
They instead voted - 165 to 44 - in favour of criminalising prostitutes, echoing a law from 2003 against passive soliciting. Sex workers face significantly higher fines of up to €3,750 and two months in prison if found guilty of selling sex.
Morgane Merteuil, a former prostitute and general secretary of the French sex worker's trade union Strass, says the motive is to get sex workers off the streets and make sex work illegal "globally". She says she opposes the criminalisation of both prostitutes and their clients.
"When you penalise sex work, sex workers have to stay in hiding from police and city centres, so they go to isolated places, they have less clients and take more risks within their job," she says. "They have less bargaining power and are more exposed to violence and abuses."
She says it proves there is little care within the Senate for what is happening to sex workers.
Grégoire Théry, secretary general of Mouvement du Nid, a state-approved campaign group for gender equality which has been campaigning for the shift in criminal responsibility from prostitutes to sex buyers for five years, says he believes a political motivation lies behind the Senate's decision.
Théry was in the public gallery at the meeting last night and explains how four conservative male representatives used their party majority to vote on behalf of all 160 members of their political group in favour of scrapping the bill.
"This went against the views of the Socialist, Communists and centre-Right party opposition," he says. "Since October 2014 there has been a conservative majority in the Senate but a left majority in government."
He says the views of the conservatives in the Senate do not represent the overall view of the party, as members within the National Assembly have been more supportive of the bill and helped pass it to the Senate. He points out that the meeting came a day after the French elections, which was won by Nicolas Sarkozy's conservative party Union for a Popular Movement (UMP), and says he believes the party are keen to prove they can oppose a government bill and unsettle the majority dynamics.
He adds: "Criminalisation of solicitation, which is criticised by all – all agree prostitutes should not be criminals - was initially a measure of Sarkozy in 2003. It was a political marker of the conservative government at that time, so they wanted to show the renewed power they have and show support to the conservative government they had 10 years ago. It's political game-playing."
He also points to polls in France which revealed 52% of the population in 2012 was against the criminalisation of buyers, of which 69% were men and only 32% were women.
"So women in France are in favour of the criminalisation of buyers but males are against it," he says. "With these statistics in mind, objectively speaking the more you're an older man, the more you vote against the criminalisation of buyers."
He said this was verified in July when 75% of female senators voted in favour of the criminalisation of clients, compared to 75% of men who voted against it.
"Yesterday, when you look at video discussions of the bill, the vast majority of those who took the floor in favour of the criminalisation of buyers were women, those against, including the four conservatives, were men. So it's a clear gender issue in France."
Health and social affairs minister Marisol Touraine branded the Senate's decision as "absolutely unbelievable and contemptuous towards women". She added that putting the blame on prostitutes rather than their clients is "regressive" and "deprives us of a major tool to reduce demand and therefore prostitution".
The secretary of state for women's rights, Pascal Boistard, also opposed the reinstatement of the old bill. "Prostitutes are still criminals and their clients are still king," she said. "The [pimping] networks have a bright future ahead of them."
However, Théry points out it is likely the bill to criminalise solicitors of prostitutes will go through eventually. "This does not make a difference in terms of follow ups, as the bill will get back to the National Assembly and they will vote again on their original position. It will then go back to the Senate for a second reading, who will probably maintain its position against it, but the final word will be given to the National Assembly by the government.
"So, we should end up with the initial bill, but the question is how long it will take."
The French Senate did not respond to a request for comment.