French Sports Stars Killed in Argentina Helicopter Crash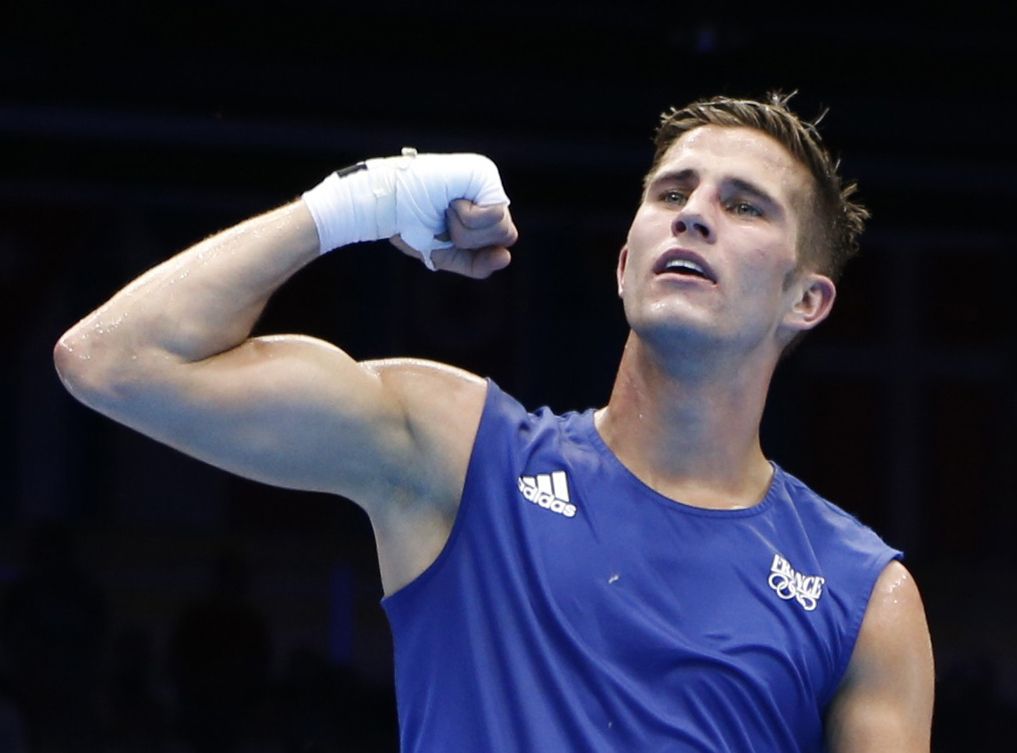 Three French sports stars -- Olympic swimmer Camille Muffat, yachtswoman Florence Arthaud and boxer Alexis Vastine -- were among 10 people killed when two helicopters collided in Argentina on Monday during the filming of a reality TV show.
Authorities said it was still unclear what caused the accident in the rugged western province of La Rioja near the Andes mountains.
"The sudden death of our fellow French nationals is a cause of immense sadness," a statement from French President Francois Hollande's office in Paris said.
It added that several members of the ALP TV production company involved in shooting the adventure show "Dropped" for private TV station TF1 <tffp.pa> were among the dead. In total, eight French nationals were killed, said authorities.
"The whole of French sport is in mourning because we have lost three huge champions," Sports Minister Thierry Braillard told RTL radio.
"Florence Arthaud - we all knew her as the 'Fiancee of the Atlantic'," he added, using Arthaud's nickname.
TF1 issued a statement expressing sadness and solidarity for the families of the victims. French media said filming had been suspended and the crew and other contestants were heading back to France.
"Dropped" involves contestants being left in the wilderness and using their skills to find their way back to civilization.
It was the second time in two years that a reality show produced by ALP for TF1 was hit by tragedy.
In April 2013 the doctor charged with looking after the contestants in the long-running Koh-Lanta endurance show committed suicide after one of the competitors died following one of the tests, complaining of heart pains.
Arthaud, 57, was one of the first women to carve a place for herself in the world of sailing and in 1990 secured the record for the fastest solitary crossing of the North Atlantic, according to her publisher's website.
Muffat, 25, won 400 meters freestyle gold at the 2012 London Olympics. Vastine, 28, won bronze at the Beijing 2008 Olympics.
"I am sad for my friends, I'm shaking, I'm horrified, I can't find the words," Tweeted Sylvain Wiltord, ex-footballer for English Premier League club Arsenal and fellow cast member.
The victims included the helicopters' two pilots, La Rioja's security chief Cesar Angulo told reporters earlier.
"There were no survivors, according to the information we have," Angulo said.
Argentina's official news agency Telam said one of the helicopters belonged to the provincial government and the other to organisers of a survival competition that had been held for three years near the village of Villa Castelli.