French Strikers Block Access to Channel Tunnel with Burning Tires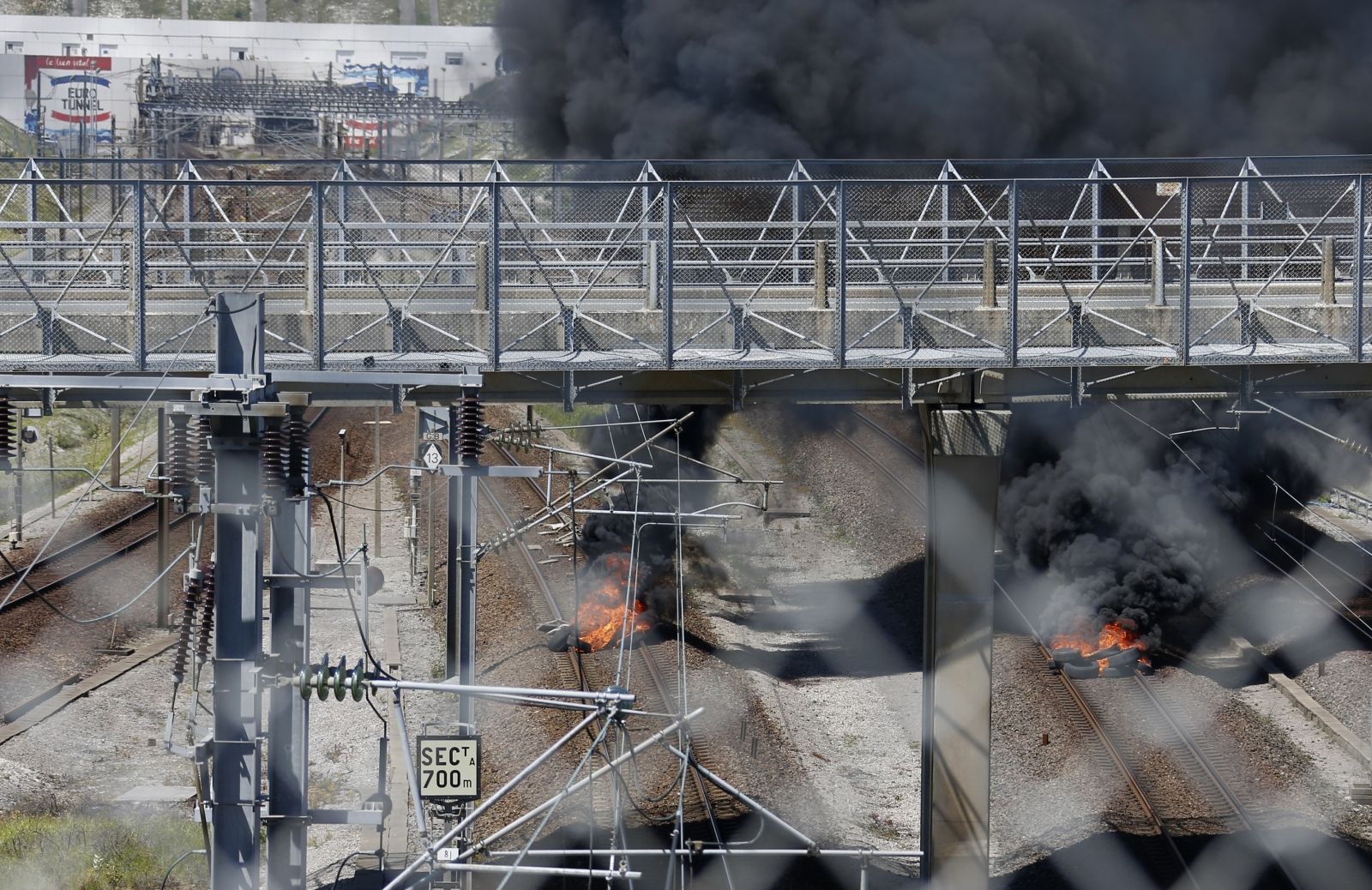 French ferry workers caused chaos on Monday after blocking the motorway leading to the Channel Tunnel with burning stacks of tires, resulting in disruption and delays for travellers on the French side of the crossing.
Photos show huge plumes of thick black smoke rising over the port from the blockade, which brought traffic to a virtual standstill.
By early afternoon, the protesters had ended their blockade on the A16 road leading to the Eurotunnel terminal, although it was reported that another protest was planned for later in the afternoon.
The protest caused delays on the French side of the tunnel but not the UK side. A Eurotunnel spokesperson said full services were running for freight and passengers. Eurostar passenger trains were not affected.
The MyFerryLink workers, members of the Maritime Nord Union, are protesting the hundreds of expected job cuts when Eurotunnel sells the ferry service and two of its boats to the Danish company DFDS. They want the French government to reverse the decision.
Ferry workers have staged a number of protests in recent months. Last month, strikers brought traffic in the tunnel to a standstill for an entire day, disrupting travel across the channel and causing misery for thousands of motorists. Around 400 workers blockaded the port and both Eurotunnel and Eurostar later suspended their services because of the disruption.
Earlier this year, the Dover port chief executive Tim Waggott said that disruption caused by strikers at Calais was costing the UK economy around 250 million pounds ($356 million).
The situation in Calais is already tense, with thousands of migrants camping out at Calais hoping to make the journey to the UK. Migrants and asylum seekers often take advantage of slowed or stopped traffic in order to board lorries more easily.
John Keefe, a Eurotunnel spokesman told The Localthat the disruption had only caused small delays. "Even though they're out on the motorway burning tyres and getting their pictures taken, they've only actually caused small delays," he said.
"But we can only wait to see what happens after lunch, that's when they often come back with a slightly more robust approach", he continued.