French Tourist 'Beheaded' by ISIS-Linked Group in Algeria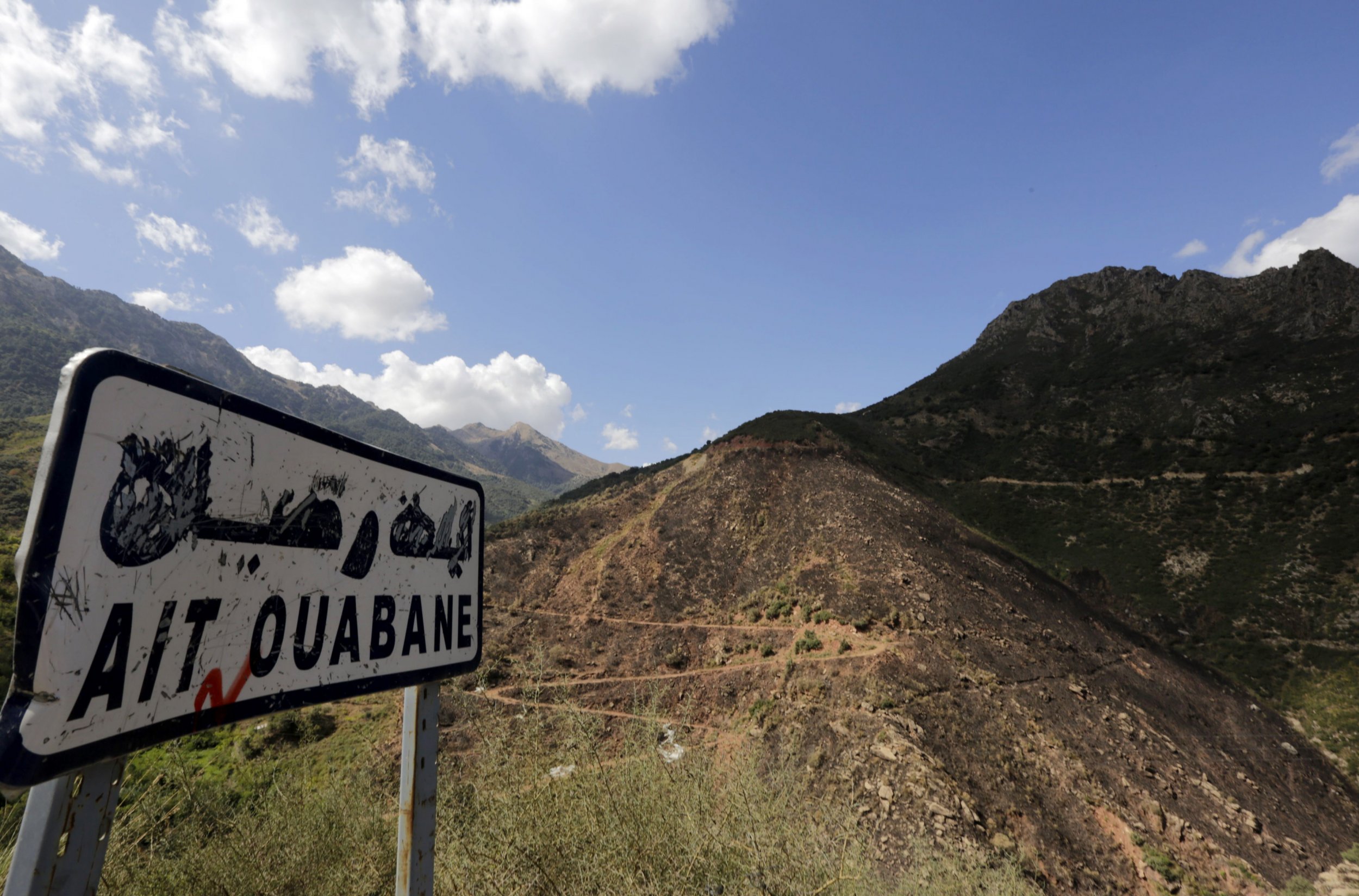 Jihadists affiliated with Islamic State have released a video showing the beheading of French hostage Herve Gourdel, after giving a 24-hour deadline to Paris to cancel planned air strikes against ISIS, according to French media sources.
Mr Gourdel, 55, an experienced mountain guide from Nice, France, was abducted on Sunday while hiking in Algeria, by members of Jund al-Khilifah ("soldiers of the Caliphate"), an Islamist group which claimed allegiance to Islamic State, just hours after ISIS called for the killing of French nationals. He had only arrived in Algeria days before to embark on a hiking holiday with friends.
The group had released a video announcing the kidnapping on Monday evening, in which Mr Gourdel was surrounded by two hooded gunmen. They claimed the kidnapping was a response to French President Francois Hollande's commitment to join U.S. led air strikes on Islamic State targets in Syria and Iraq, and had given the government 24 hours to abandon their intervention.
Islamic State spokesman Abu Muhammad al-Adnani has called on Muslims around the world to attack citizens of the U.S., France, Australia and other countries involved in air strikes against ISIS.
France had ruled out paying a ransom for Gourdel, or giving into the group's demands. "We will do everything with the coordination of Algerian authorities to ensure he finds his freedom, but obviously in the face of terrorism, which plays on fear and terror, you have to be determined," French Prime Minister Manuel Valls had told Europe 1 radio. "If we pull back by a thumb, we hand them victory."
"No discussion or negotiations (are possible). We will not give in to blackmail."
Mr Gourdel's murder follows the beheadings of two American journalists, James Foley and Steven Sotloff, and a British aid worker David Haines, at the hands of Islamic State and its affiliates. In the video of Haines's murder, the killer had directly addressed UK Prime Minister David Cameron, saying that Haines "has to pay the price for your promise" to launch air strikes and to arm Kurdish peshmerga fighters against ISIS.
The group have threatened the life of British aid worker Alan Henning who they are currently holding hostage.
French Tourist 'Beheaded' by ISIS-Linked Group in Algeria | World