Class Warfare, Inequality Board Game 'Kapital!' Sells Out Ahead of Christmas
In the run up to Christmas, stores in France couldn't hold on to copies of a board game that illustrates modern wealth inequality by forcing players to fight each other as they struggle to be accepted by the rich.
Kapital! was created by French sociologist and author Monique Pinçon-Charlot and her husband Michel. The board game pits working and middle-class players against each other as they race toward "tax havens" and ownership of luxurious cruise ships. As France 24 reported Tuesday, the game has become a victim of its own success and sold-out as more than 10,000 copies flew off shelves over the last three weeks. The "class warfare" game pushes poor and middle-income players to become the most "dominant," as only one player can join the ranks of the uber wealthy. Players accrue social, cultural and symbolic capital as they flirt with becoming the world's next billionaire.
"The subtitle of the game is 'Who will win the class war?' because the extreme extent of social dominance and exploitation in Emmanuel Macron's France has reached such a point that it is no longer a class struggle, but rather a war," Pinçon-Charlot told the French television station.
Only one player can come out as the winner and receive the opportunity to mingle among the world's wealthy elite at the game's end. The remaining players who lack the most amount of "capital" are left to dwell among the struggling poor and middle-class people with whom they started the game. And the race to become rich is not just about speed.
Newsweek subscription offers >
"Not only [do] you have to arrive first, but also you should have money, as well as social, cultural and symbolic capital. But just like in real life, the dominant player has the biggest chance to win," Pinçon-Charlot added.
The French sociologist has written several books about class struggles, the bourgeoisie and predatory practices of the rich taking advantage of the poor. Her Facebook page touts a book whose title translates from French as They Are Billionaires, We Are Angry, and another entitled The Violence of the Rich.
Newsweek subscription offers >
A salesperson at a Paris board game store told France 24 this week that despite the game's serious message, he was not shocked by its success. "People look for creative ideas—and this one is creative. That's why it's sold out. We receive about ten calls a day," he said.
Pinçon-Charlot and her husband told the outlet that while the game is based upon French socioeconomic structure and struggles, they believe the message of wealth inequality and class warfare resonates throughout many nations of the world.
Pinçon-Charlot did not immediately return Newsweek's request for additional comments about the game's popularity.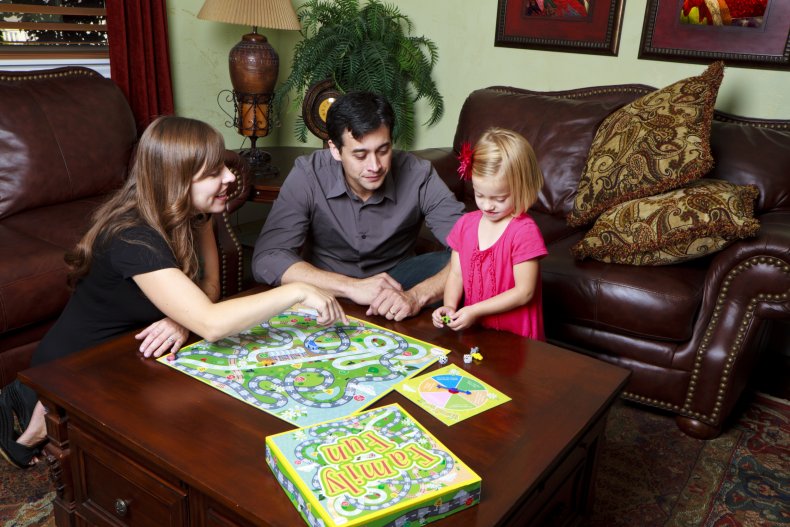 Class Warfare, Inequality Board Game 'Kapital!' Sells Out Ahead of Christmas | World