French Woman Says Man Who Slapped Her Should Have Been Charged with Sexual Harassment
A French court sentenced a man to six months in prison on Thursday, following a viral video that shows him hitting a woman outside of a Paris café this summer. He will have to take a class about gender-related violence and go through psychological care.
Marie Laguerre, the woman who was viciously attacked, told local press that the ruling was a "harsh blow" and a "disappointment" after prosecutors had not found enough evidence to charge him with sexual harassment.
"My attacker will not be able to understand the misogynistic and sexist nature of what he is accused of," Laguerre said, according to the BBC. "We are missing out on teaching him a lesson to make him aware that it's no longer possible to treat women like pieces of meat."
The court found the man, only identified as Firaz M, guilty of "violence with the use or threat of a weapon." The judge fined the 25-year-old man $2,300 in addition to his jail sentence.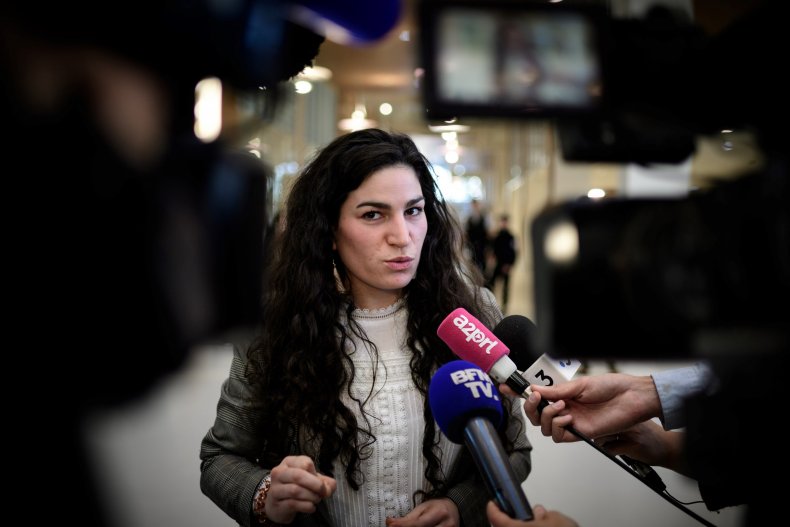 Laguerre posted the widely shared security footage of the attack to her Facebook page in July.
"Last night I was walking back home in Paris, I walked past a man who sexually/verbally harassed me. He wasn't the first one, and I can't accept being humiliated like that, so I replied 'shut up.' He then threw an ashtray at me, before rushing back to punch me, in the middle of the street," the 22-year-old wrote at the time, according to ABC News.
The man's sentencing comes a little over a week after another French court sentenced a man to nine months in jail for hitting a woman's bottom and gave him a fine of over $300 for sexually harassing the woman on a bus.
"The man was in his 30s and inebriated. He smacked the bottom of a 21-year old woman during rush hour on the bus in Evry," vice-prosecutor Marie-Celine Lawrysz told CNN following the ruling. "The man then insulted the young woman, he called her a 'whore' and said she had 'big boobs.' The driver wanted to help the young woman and he was attacked."
The case was the first time that someone faced a fine under France's catcalling law since the French National Assembly approved it in July. Those found making "degrading, humiliating, intimidating, hostile, or offensive" comments can be immediately fined $104 to $876.
French Woman Says Man Who Slapped Her Should Have Been Charged with Sexual Harassment | World