Frenchman Held in Bulgaria Accused of Contact With Paris Killers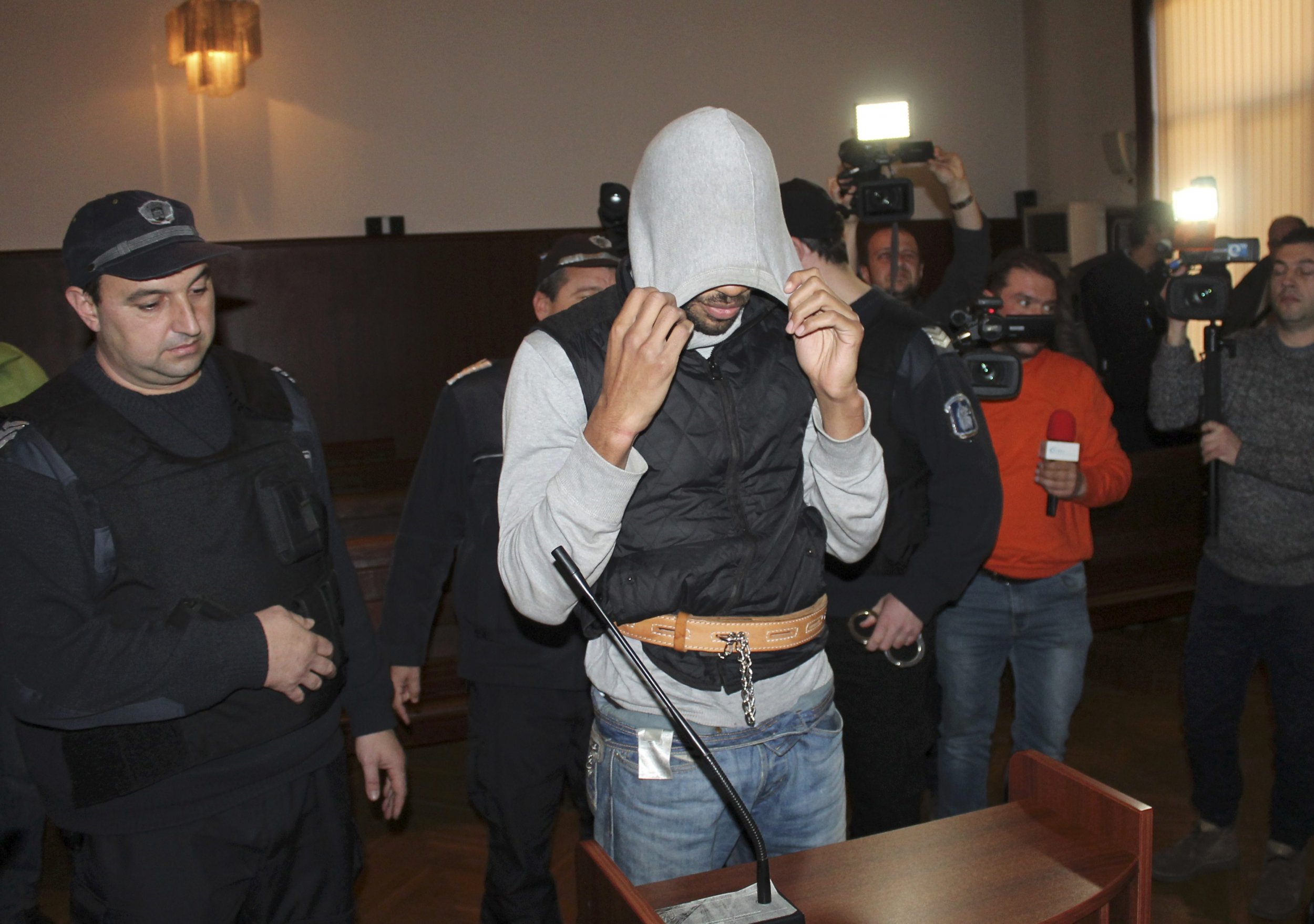 A French citizen detained in Bulgaria had allegedly been in contact several times with one of the two Islamist militants who shot dead 12 people at the offices of Paris newspaper Charlie Hebdo, a Bulgarian prosecutor told Reuters on Tuesday.
Fritz-Joly Joachin was detained by Bulgarian police at a border checkpoint as he tried to cross into Turkey in the early hours of Jan. 1, under a European arrest warrant that alleged he had abducted his three-year-old son - an accusation he denies.
A second European arrest warrant alleges the 29-year-old had participated in a criminal group that plotted acts of terrorism, said Darina Slavova, a prosecutor in the town of Haskovo near the border.
"The second arrest warrant says Joachin, a man of Haitian origin, had several contacts with Cherif Kouachi, one of the brothers who carried out attacks in Paris," Slavova added. It was not clear how the alleged contact took place.
Joachin's Bulgarian lawyer, Radi Radev, told Reuters the second arrest warrant alleged his client had been part of an Islamist group based in the 19th arrondissement - district - of Paris and that it also alleged he had been in contact with Cherif Kouachi several times during 2014.
He said Joachin - who faces extradition to France - denied any links to terrorism and had told a judge on Tuesday: "I have friends but if they have committed crimes I cannot be held responsible for that."
French police have said brothers Cherif and Said Kouachi, who attacked the Charlie Hebdo offices last week, were part of the "Buttes-Chaumont" Islamist network based in the 19th arrondissement of Paris.
CHILD
Joachin had been traveling by bus from France to Turkey with his son. Bulgarian police arrested him after his wife told French authorities he planned to take their child to Syria to be raised under radical Islam.
Speaking to a judge in a Haskovo court on Monday, Joachin agreed to be sent back to France, and the court will make a ruling on the extradition on Friday.
He said he was just planning a vacation with his son and his girlfriend in Turkey, and denied he had abducted his son.
"There is no such thing, I am not an Islamist," the Bulgarian daily newspaper Standart quoted Joachin as saying. "With my girlfriend we planned a 10-day trip to Turkey, while my wife was with our smaller child in her homeland (Tunisia)."
According to the initial European arrest warrant, Joachin's wife told authorities on Dec. 30 that he had converted to Islam 15 years ago and had become radicalized in recent years.
Seventeen people were killed in Paris in three days of violence that began with the storming of the offices of Charlie Hebdo on Jan. 7 and ended with a siege at a kosher supermarket two days later when four hostages were killed.
On Monday, Turkish officials said that a suspected female accomplice in the attacks came through Turkey to Syria before the killings occurred.