French Restaurant Owner Killed in Mexico While Delivering Expensive Wines
A Frenchman, who was killed alongside his Mexican business associate in Mexico City on the weekend, could have been killed for the expensive wines he was in the process of delivering.
Baptiste Lormand, 45, who reportedly also held Mexican citizenship, owned the Surtidora Don Batiz restaurant in Polcanco, an upscale neighbourhood in Mexico City.
He was found dead at 2 a.m. local time on Saturday morning on a dirt road in Tlalpan, south of the city, according to French media outlet rfi.
His business associate, who has not been named by Mexican prosecutors, was also found dead alongside the Frenchman.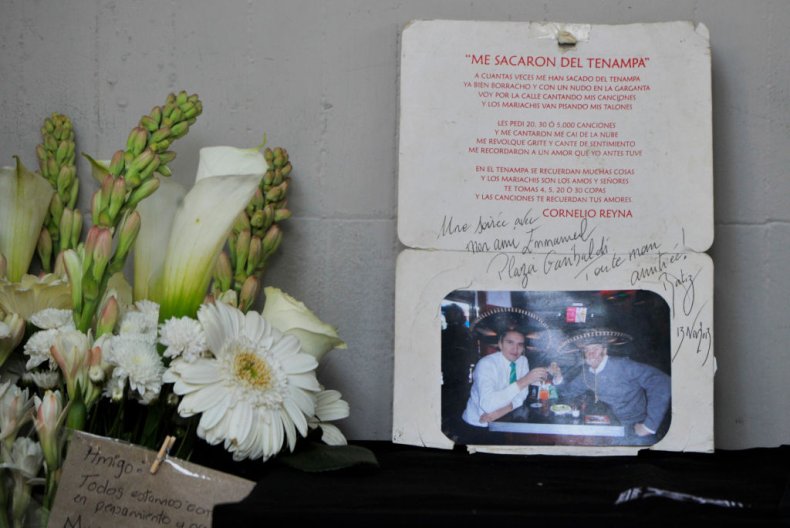 The restaurant owner had been missing since Thursday evening and a search notice had been issued until they were discovered on Saturday morning.
On Sunday, Mexican authorities told media outlets that Lormand and his business associate could have been attacked by thieves who wanted to steal the bottles of expensive liquor they were delivering.
Mexico City Attorney General spokesperson, Ulises Lara Lopez also told reporters it was likely the men had stopped using the services of couriers to reduce costs due to the coronavirus pandemic.
He said: "Everything suggests someone wanted their merchandise. This is one of the main tracks that investigators follow."
The mayor of Mexico City, Claudia Sheinbaum, condemned the killings in a news conference, saying she telephoned the French ambassador to Mexico, Jean-Pierre Asvazadourian.
She said: "We deeply regret the homicides of two people that occurred yesterday morning. One of them of French nationality. Our condolences to relatives and our commitment to clarify and do justice.
She also said: "I called the ambassador to express our solidarity to him, to assure him that we are doing everything to bring the investigation to its conclusion and to do justice."
Meanwhile, the French expat community in Mexico City have shared an invite on social media for a peaceful march on Monday afternoon at 3pm local time in memory of the two victims.
Newsweek has contacted the Mexico City Police Department, the Mexican Government and the French Ambassador to Mexico for comment.
What we know so far
According to media outlet, El Pais, Lormond had hosted a meal at his home in Polanco on Thursday but no one saw him alive after that.
CCTV reportedly captured Lormand leaving his house in his black Mitsubishi truck at 6:20 p.m. on Thursday.
At 6:46 p.m., the same truck was captured by the cameras when it was driving in Periférico and Privada Horacio, in the Del Bosque neighborhood, the publication said.
Then almost an hour later, at 7:38 p.m., the vehicle was registered again in the San Pedro Mártir neighborhood in Tlalpan—almost 27 kilometers to the south. Authorities reportedly detected his business associate had joined him by this point in a white Chevrolet Aveo rented car.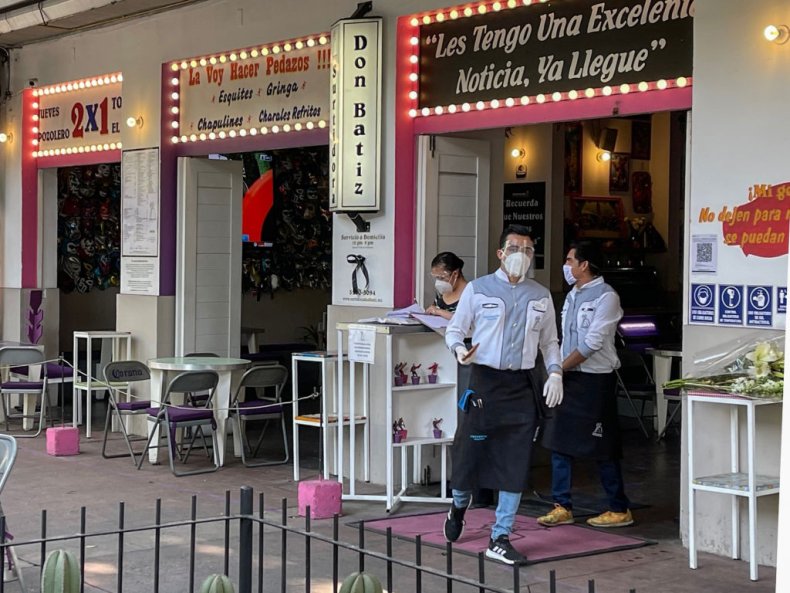 Mexico City security secretary Omar Garcia Harfuch reportedly told a press conference on Sunday: "Apparently, the two men were stripped of bottles of wine of great market value."
Garcia Harfuch said the main line of investigation is focusing on the liquors being sold.
He said: "We have identified a modus operandi consisting of the simulation of the sale of goods offered to the public. At the time that the face-to-face appointment is made to carry out the transaction, the sellers of the same are subjected to attacks, in some cases they have been deprived of their lives, by members of criminal groups, of arrests that we have reported in days past or in months past."
It comes after Mexico sees record breaking highs in homicides this year, with more than 34,000 recorded by June alone, according to Reuters.