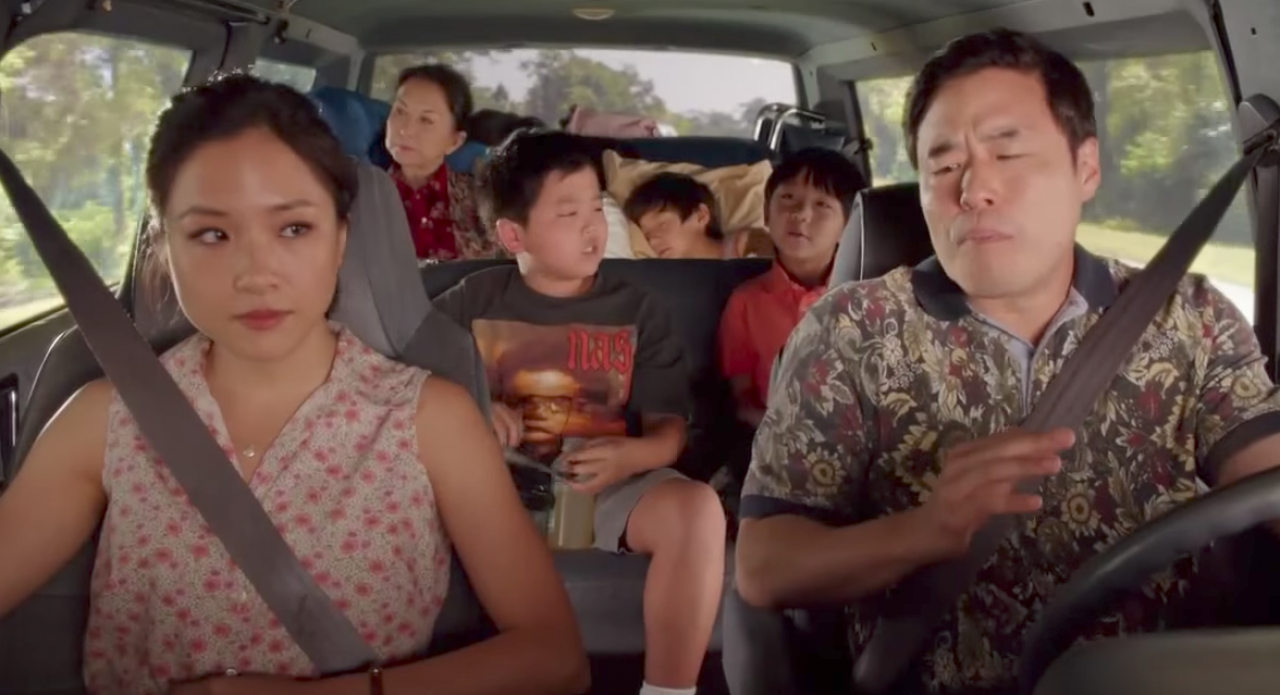 Immigrants founded Hollywood (Eastern Europeans named Mayer and Zukor and Laemmle), but you can count the TV shows about them on two hands—and for a long time, not even on one hand. At the dawn of TV, you had a Cuban named Ricky on I Love Lucy. Then decades of white suburban families named Bunker and Brady and Bundy. Occasionally, a black family would bust through the Caucasian clutter—the Evans family of Good Times, the Jeffersons, the Huxtables, the Johnsons of Black-ish—but immigrants? It wasn't until 1994 that a show was built around such a family. That sitcom, All-American Girl, starred Margaret Cho as the daughter of Korean-born parents. It lasted one season. The George Lopez show, which began in 2002, hung around for six.
Here we are in 2017, with roughly 48 million immigrants in this country, and we have a grand total of four shows featuring immigrant families: the CW's Jane the Virgin (Hispanic daughter of an immigrant mother), Netflix's Cuban-American reboot of One Day at a Time, Aziz Ansari's Master of None and Fresh Off the Boat, based on celebrity chef Eddie Huang's eponymous memoir, which debuted on ABC in 2015. The fictional version of his Taiwanese family is navigating life in Orlando, Florida, where Tiger mom Jessica (Constance Wu) and husband Louis (Randall Park) own a steakhouse, Cattleman's Ranch, while raising three sons.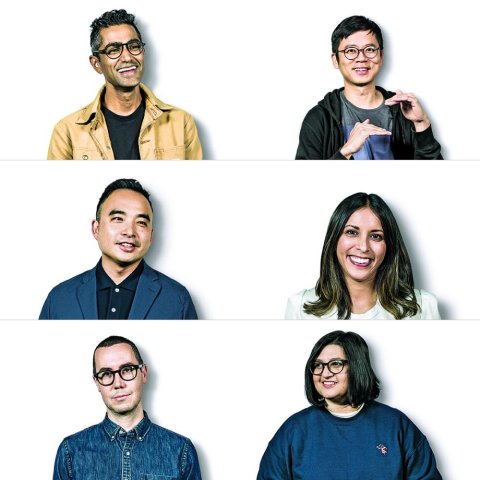 FOTB has just began its fourth season, and what were threats when the series ended in the spring have deepened into harsh laws. Most recently, President Donald Trump began to dismantle the Obama era's Deferred Action for Childhood Arrivals program. DACA protects 800,000 young, undocumented immigrants from being deported. The show, which has one of the most diverse writing staffs in TV, is set in the '90s, and you might think that cancels out topicality. But Nahnatchka Khan, the show's creator and executive producer, says, "When we researched the hot-button issues [back then], we were surprised at how we're still talking about the same things." So, for example, in an episode that aired a week before Trump was elected, Jessica learns that the restaurant's cook might be an undocumented immigrant; she calls the U.S. Immigration and Naturalization Service, only to learn her own status is in question because she failed to renew her green card. "That episode was a perfect way to talk about now," says Khan.
Khan is a first-generation American; her parents were born in Iran, and she grew up in Las Vegas. "You spend your childhood translating, and explaining to parents why you need those Air Jordans," she says. "My dad is here legally, but he's not an American citizen. What if I'd been born in Iran, not Vegas, and my parents had brought me here? What's happening now is all very personal for us."
Writer rooms in Hollywood, long a bastion of white male Ivy Leaguers, are finally beginning to reflect the diversity of America. Of Khan's staff of 15, seven are women, three are gay, and seven are non-white, including Indian, Taiwanese, Japanese, half-Chinese and Asian-Hawaiian-Chinese. "It's America!" she says of her writers. "This is how we change the game from the inside."
Executive producer Melvin Mar grew up in Los Angeles, in the only Asian family in a predominantly Latino neighborhood, where he was dangled upside down on the playground like Long Duk Dong, the stereotypical foreign exchange student in Sixteen Candles. "In my own family background, there's a history of illegal immigration to America at the turn of the century," Mar says. "Since then, it's been rectified, but the DACA thing still hit home in a crazy way. The show has to be that voice on television. It needs to be there. There are kids trying to figure out if they're going to be sent away to a place that's not their home. That's not the way the country was built."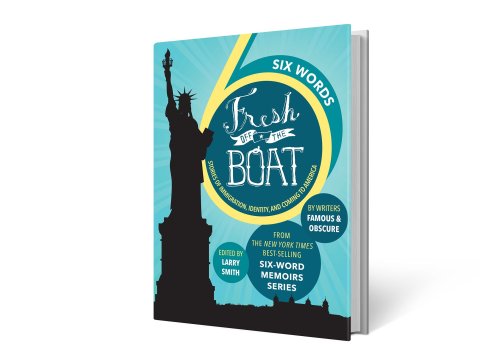 A new book addresses that. Six Words Fresh Off the Boat: Stories of Immigration, Identity, and Coming to America is the ninth in Larry Smith's Six-Word Memoirs franchise, which has turned brevity into a best-selling art form. In addition to contributions from the show's cast and writers (like co-executive producer Sanjay Shah's "I learned Hinduism from Urban Outfitters"), the book includes six-word memoirs from some of America's most famous immigrants, including Madeleine Albright ("In 1948, I was a refugee"), director M. Night Shyamalan ("My accent has become my voice"), Huffington Post founder Arianna Huffington ("Another Greek odyssey, thriving in America") and fashion designer Narciso Rodriguez ("Immigrant son proudly dresses First Lady").
Back in 1971, with All in the Family, Norman Lear proved that hot-to-the-touch cultural issues go down easier with comedy. Khan is one of his TV creator descendants. "It's a sitcom—you're making people laugh—but you're making them laugh by showing them characters and situations they haven't considered before," she says. "Or they take away from it, 'Wow, I don't share their background or culture, but I relate to them.' Finding that common ground and universality is at the core of these debates: What does it mean to be an American?"
The answer can be found in Six Words Fresh Off the Boat memoirs like this: "Refugee went from burkas to bachelors." And this: "Salvadoran immigrant raises US Navy diver." And this: "From migrant farmworker to NASA astronaut."