'Fresh Prince' Reboot: Everything You Need to Know About 'Bel-Air'
A reimagining of much-loved 1990s sitcom The Fresh Prince of Bel-Air is in the works. It is not another comedy, however, but will tell the story of Will through a darker dramatic lens.
This is everything we know about the show so far.
What Is 'Bel-Air'?
The new drama, Bel-Air, is based on a fan film of the same name written and directed by Morgan Cooper, released in 2019.
The short film focuses on Will's life in Philadelphia before he was sent to live with relatives in the affluent neighborhood of Bel-Air.
Will gets involved in a gang fight following a street basketball game, prompting his mother to send him to live with his Aunt Vivian and Uncle Phil.
The fan film was uploaded to YouTube in March 2019 and currently has more than 6 million views.
The video caught the attention of the Fresh Prince himself, Will Smith. In a video on his YouTube channel, the 52-year-old actor spoke to Cooper and called his idea "brilliant."
Sitting down with Cooper and Mike Soccio, who worked as a writer on the 1990s sitcom, Smith said: "As funny as the episodes are, there was a whole other layer there that you couldn't do.
"The dramatic version of these ideas means that you can use existing storylines but it's not going to seem like you're redoing an episode because the storyline is going to be brand new from the dramatic perspective."
The project was subsequently picked up by Westbrook Studios, the production company owned by Smith and his wife Jada Pinkett Smith, and Universal Television.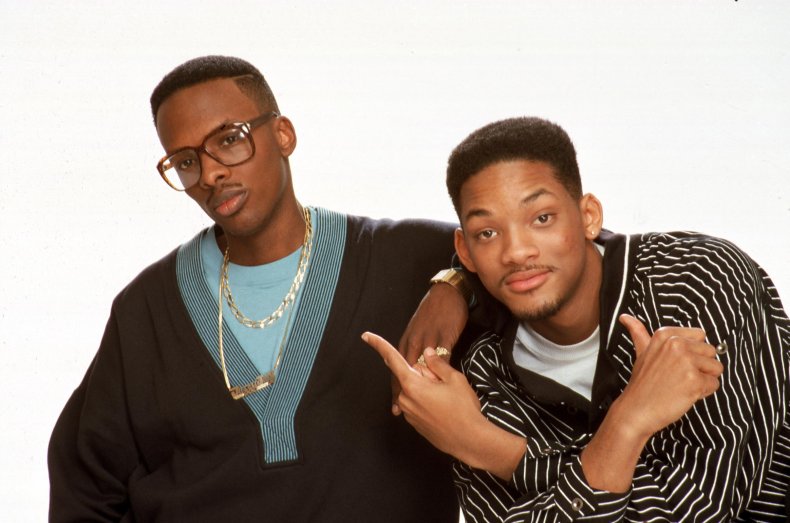 Last year, Smith posted a second YouTube video called "I have news about that 'Bel-Air' trailer."
Appearing on a Zoom call with Cooper, who is a writer and executive producer on the new show, Smith said: "We have just officially closed the deal with [streaming service] Peacock, with an unprecedented two-season order from a pitch.
"I've been in this business for 30 years and that does not happen."
Cooper added: "We're really gonna peel back the layers of these iconic characters and explore this world in a really unforgettable way. It's a show that's really gonna surprise people in the best way possible."
It's not clear yet when the first episodes will land on the streaming platform owned by NBC, which aired the 1990s sitcom. Smith will also serve as an executive producer on the reinterpretation.
Who Is Jabari Banks?
Bel-Air has revealed its first cast member, with the role of Will to be played by Jabari Banks. The show will be the newcomer's first TV credit.
In a YouTube video posted to Peacock's channel, Smith surprised Banks with the news in a video call.
Smith told him: "It is an absolute pleasure to meet you, to be on with you and, from the deepest parts of my heart, I want to say congratulations to you. You have the role of Will on Bel-Air."
A shocked Banks brought his hand to his head and span in his chair before saying: "I'm ready, I'm so ready."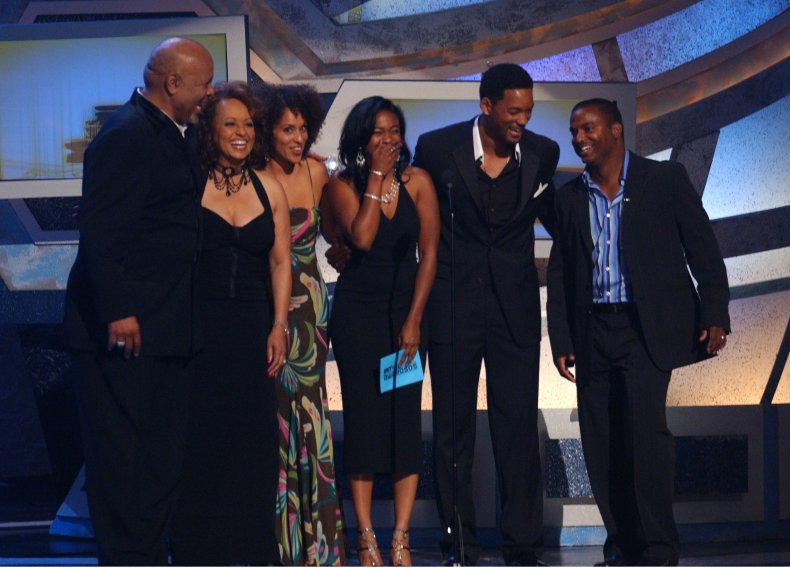 Asked when he first became familiar with the project, Banks revealed: "My dad sent me, actually, this article about it. He was like, 'You should really do this.'
"Two months later, my agent sent me the call and I knew it was right."
Banks showed Smith a photo on his phone of him and his high school friends dressed up as the show's characters, describing the role as "a dream come true."
The actor currently lives in West Philadelphia, the birthplace of the character.
Much like Will, away from acting, Banks spends his time rapping, singing, writing songs and playing basketball.