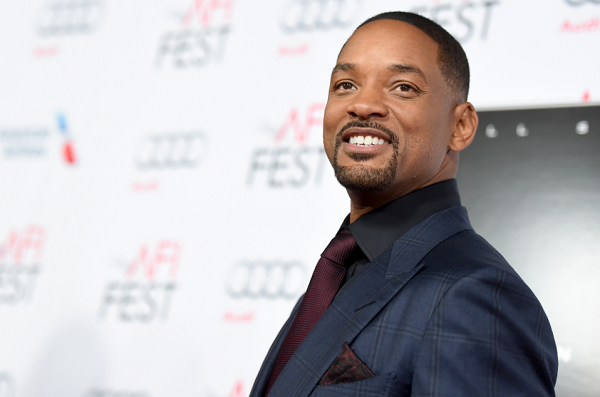 Rumors that Fresh Prince of Bel-Air might be revived by Will Smith were sparked back in 2015, following reports that Overbrook Entertainment—a production company owned by Smith—was developing a sitcom based on the series that made the actor into a household name during it's original NBC run, from 1990 to 1996.
Since then, silence. Fans on social media began to wonder whether Fresh Prince would ever return to TV. And Smith, who appeared on the British talk show The Graham Norton Show on Friday, does make the prospect seem unlikely.
When asked about plans to bring back the show, the 49-year-old actor cracked that he was way too old to play his original role, the teenager (also named Will Smith) who moved from his impoverished Philadelphia neighborhood to live with wealthy relatives in the Los Angeles neighborhood of Bel-Air. "I'd have to be Uncle Phil in that one," said Smith. "I'm about to be 50, you know. Like, 'Come on Aunt Viv, I'm 50, I can't go out on my own?"
Uncle Phil—Judge Philip Banks, the stern family patriarch—was played by James Avery, who died in 2013. Smith was clearly joking, but the casting is not that farfetched. In an attempt to prove the actor could pull off the role, Graham Norton, the show's host, produced a selfie of Smith's head next to Avery's. The photoshopped image previously went viral on social media, with fans exclaiming that Smith looked like Avery.
The image of Smith was from a video of the actor bungee jumping in Africa. Said Norton, "People noticed that if you freeze frame it at a certain point you look remarkably like the late, great James Avery."
Smith blamed the uncanny resemblance on all the blood rushing to his head during his jump.
Although Fresh Prince was an acclaimed series, Smith said that after appearing in nearly 50 movies (including his most recent, Netflix's Bright) he couldn't watch the good-natured family sitcom anymore. "It was my very first role, and I was very, very focused on being successful, so I learned the whole script and everyone else's lines," he said. "If you watch the first four or five episodes, you can see I'm mouthing other people's lines. It's terrible and I can't bear to watch it."