Freshmen Forced to Drink Alcohol from Penis Cup in Bizarre Hazing Ritual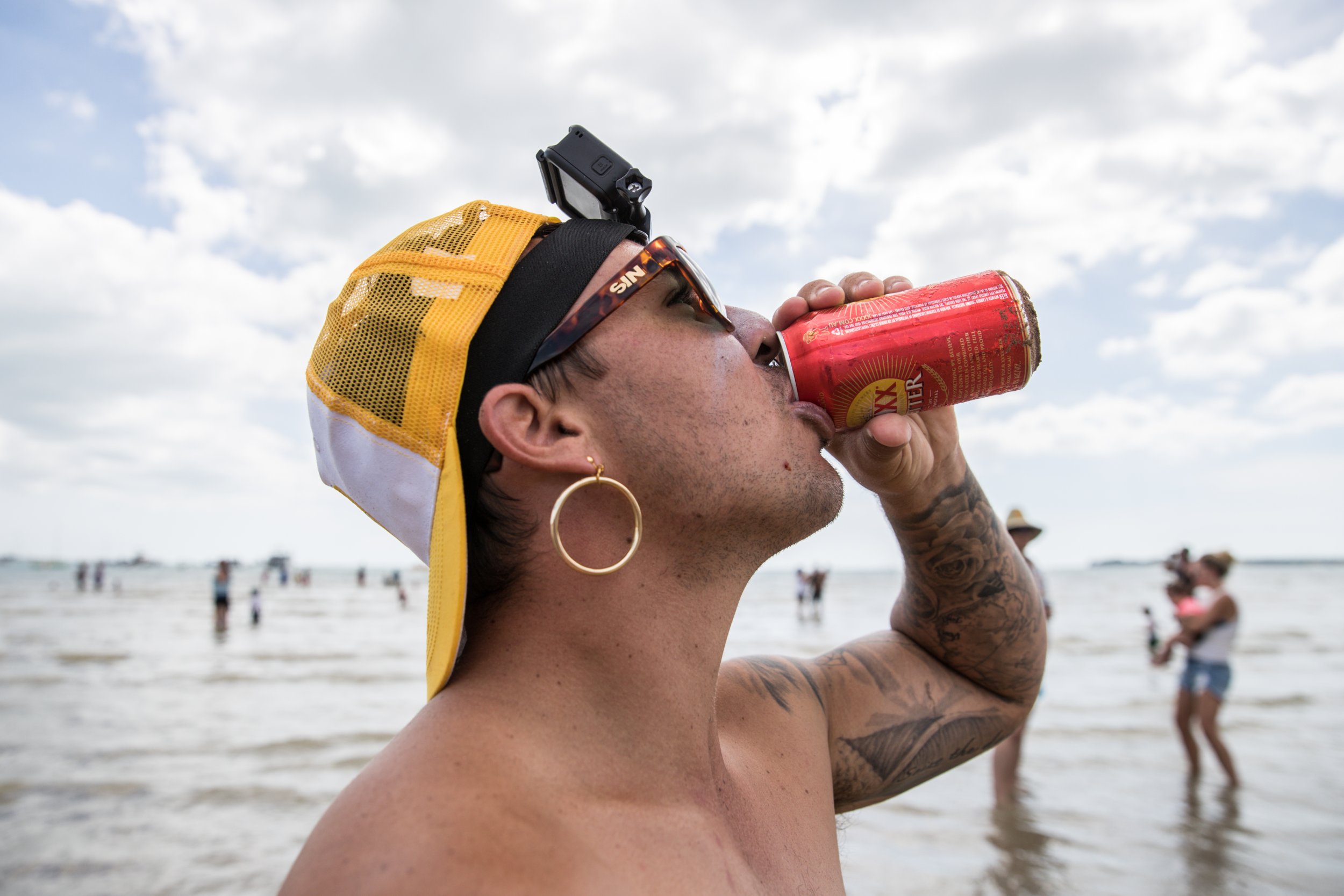 Footage has emerged showing a bizarre hazing ritual at an Australian university, in which first-year students are forced to drink beer from the base of older men's penises.
In the footage, freshmen were forced to kneel and place their mouths against the penises of fellow students before beer was poured down the genitals and into their mouths. Though one student is seen to recoil and turn away, spectators, all of whom were men, forced him to resume the act.
The students, from the University of Newcastle in New South Wales, were filmed performing a variety of degrading tasks as part of an annual initiation week known as "Lad's Weekend" held in the city of Melbourne, over 600 miles south of the university.
The footage was uncovered through an investigation by Australian website news.com.au into the country's college culture. The investigation found more than 200 recordings of such events involving students at the University of Newcastle from 2012 to 2016.
Related: Who Was Andrew Coffey? Nine People Charged for FSU Hazing Death
Wearing suits, the men, who were living in the Evatt House residence of the university, conducted the hazing rituals in broad daylight.
In another "game," students were made to drink their own vomit from a so-called "throwie cup." Students were paired up and had to consume 24 beers in the shortest time possible. Those who became sick had to drink their own vomit to remain in the competition.
In the video, students are also shown wearing dog collars and behaving like animals, crawling on all fours and drinking water from dog bowls. Others had their heads shaved, after which fellow students drank beer poured over the freshly-shorn scalps.
Footage uncovered by news.com.au also shows a group chanting at female students, pressuring them to "hook up" with men.
A spokeswoman for the university told news.com.au that it "takes any reports of inappropriate behaviour very seriously," and does not tolerate "disrespectful or unsafe behaviour amongst members of our community."
"No one student feels empowered to stand up"
Although the behavior is shocking and disturbing, experts have offered some insights into how a group of students could participate in such activities.
"Youth feel a strong need to belong and not be rejected and will subject themselves to things they know are wrong," Emily Pualwan, executive director of the U.S. non-profit organization HazingPrevention.Org, told Newsweek. "And often, after it is over, they feel relief, a bond and tend to diminish the severity of the action."
Pualwan cites the phenomenon known as "groupthink" to explain how a collection of students could do something they would probably never do on their own because they know it's wrong. "In a group setting, they cede that individual responsibility to the group and no one student feels empowered to stand up," she said.
And as disturbing as the footage may be, Pualwen noted an equally troublesome repercussion. "These youth are sometimes the ones who are at the most risk to haze the next group of students the following year," she said.
As for whether the participants have any legal recourse against the hazers, Pualwan said that is not out of the question. Specifically she referred to reports from the University of Newcastle of women being forced or coerced into sexual activities and the men doing the drinking games. "Were any of these students injured, or if any decided to press forward with a charge of assault, they may have a case," said Pualwan.
Sharna Bremner, the director of End Rape On Campus Australia, warned, "Initiation rituals in general, are very problematic, but those which involve sexual contact are completely unacceptable and have the potential to become unlawful, especially if a student is ever pressured, forced or coerced into participating."
SaveSave
SaveSave
SaveSave