Friday the 13th: Memes, Quotes and Images to Mark the 'Unlucky' Day
Today is Friday the 13th and many Americans will be eyeing each potential hazard with more suspicion than usual, due to superstitions that the day is unluckier than others. Or some may honor the day with watching the Friday the 13th movie franchise.
Newsweek has compiled the best memes and quotes to help everyone get through the day and spread some Friday the 13th cheer.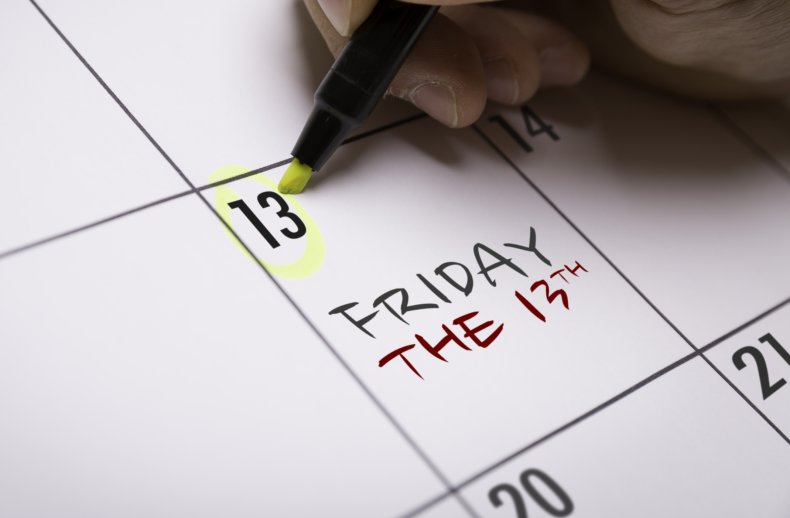 Friday the 13th memes
Ah, the meme—the modern way for people to communicate their love, lust and hate for one another. So in honor of Friday the 13th, here are some memes perfect for each person in your life.
Fancy sharing something generic?
Something professional for your colleagues?
Maybe you have some fond memories of Friday the 13th?
Maybe the thought of Friday the 13th makes you dance with delight?
Do you know any amazing drivers? Let them know you're thinking about them today.
Or maybe you know a fan of black cats.
Did you know that black cats are very popular when it comes to pet adoption? ASPCA found that black cats comprised 31 percent of cat adoptions.
Maybe someone needs cheering up today. Share this with them.
Or maybe get your flirt on with your crush.
This one is for your clumsy chum.
And your music buff buddy.
Or even your film loving friend.
Friday the 13th is also a day for frenemies.
Or maybe a way to connect with an old friend.
Either way, there is definitely nothing to be afraid of on Friday the 13th...
Friday the 13th quotes
For those who prefer to get serious on Friday the 13th, Newsweek has compiled these quotes:
"Friday the 13th is still better than Monday the whatever." — unknown
"Forget the bad luck, I'm choosing to have a great day." — unknown
"If you think Friday the 13th is scary, try going a day without coffee. It's horrifying." —unknown
"It may be Friday the 13th, but it is still Friday and a reason to dance." —unknown
"I'm not superstitious, but I am a little stitious." — The Office
"A black cat crossing your path signifies that the animal is going somewhere." — Groucho Marx
"It's Friday, I'm in love." — The Cure, "Friday I'm In Love"
"They call you lady luck, but there is room for doubt. At times you have a very un-lady-like way, of running out" — Frank Sinatra, "Luck Be A Lady Tonight."
"Don't want a four leaf clover, Don't want an old horseshoe, Want your kiss because I just can't miss, With a good luck charm like you — "Elvis Presley, "Good Luck Charm"